Do you want to make your little girl look cute as a button? Then here are 10 free girls' dress sewing patterns that can help you fill her wardrobe with awesome-looking clothes.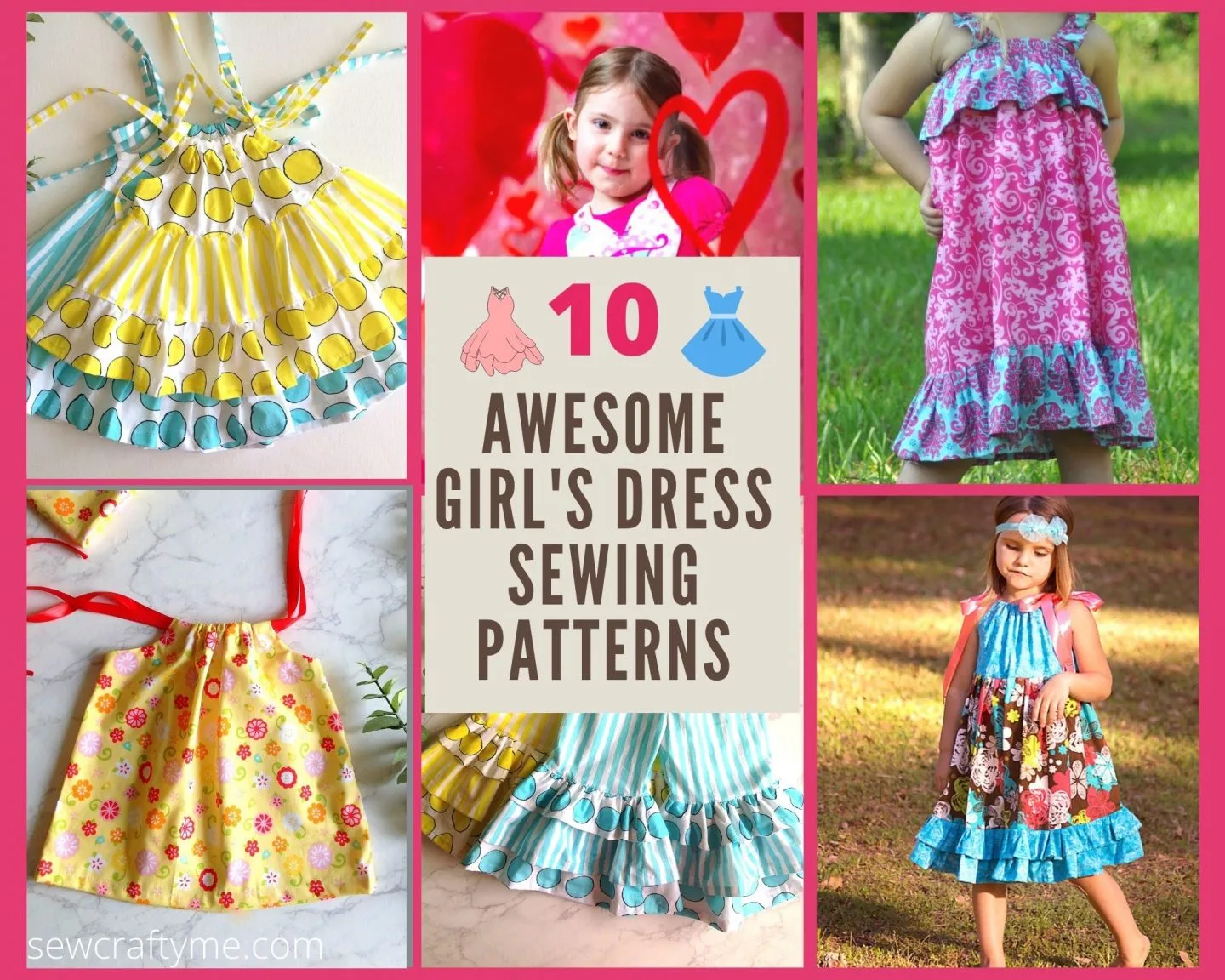 These girls' dress patterns will help you update her wardrobe without spending much time or money. Most of these patterns have tie closure or elastic for a great fit. The absence of zippers and buttons also makes almost all of them, a great pick for beginner seamstresses as well.
Most of these dress patterns for girls are simple to sew. Of course, you can add ruffles and trims to accentuate these simple outfits.
So come on, grab the patterns and make her look casually cute and effortlessly charming!
If you would like to sew 20+ sewing projects for babies, click on the picture below:
If you would like to purchase the 10 girl's patterns in downloadable PDF format, you can purchase it for $10. The patterns would be e-mailed to you withing 24 hours of payment. Add to cart here.
10 Free Girls Dress Sewing Patterns You Will Love
Click on the pictures to navigate to the post.
I shall keep adding more patterns to the round-up, as I design new girls' patterns!
1) Maxi Dress
2) Ruffled Sundress
3) Peasant Dress
4) Pillowcase Dress
5) Heart Pinafore
6) Ruffle Dress/Top
7) Ruffle Pants
8) 15 Minute Dress/ Top
9) Kid's T-Shirt
10) Kids Pajama
Pin it for later here,
That is all about my girls' dress sewing pattern collection. Hope you enjoy making them as much as I did!