If you are like me who doesn't like to carry handbags wherever you go, you will like our small purse pattern. This free purse sewing pattern has two slots and will suffice to carry your money, credit cards, and some coins.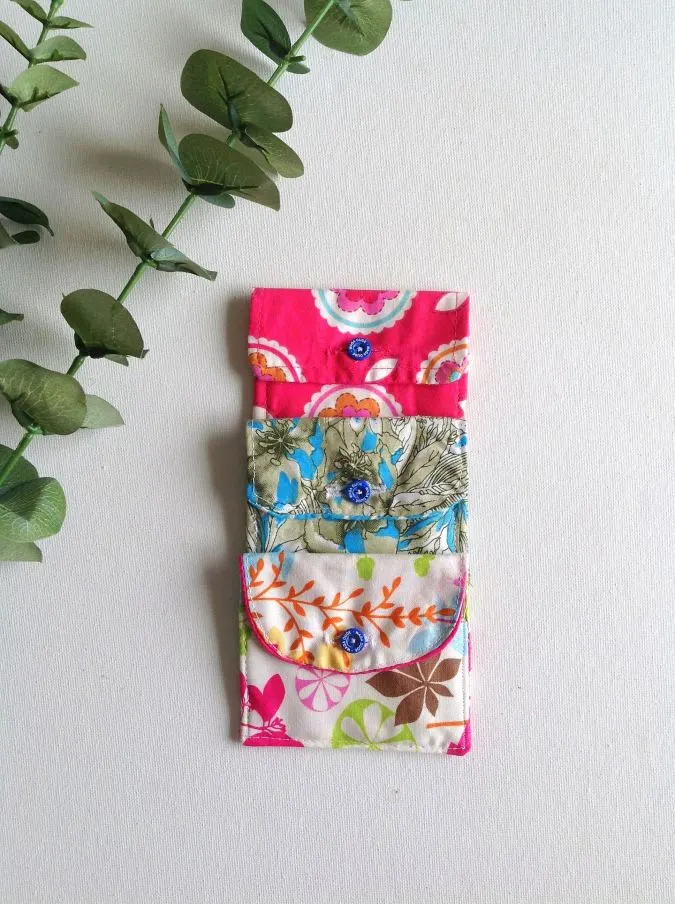 And despite all the space and convenience, you'll still find it compact enough to squeeze into a pocket or bag for a busy day or a night out!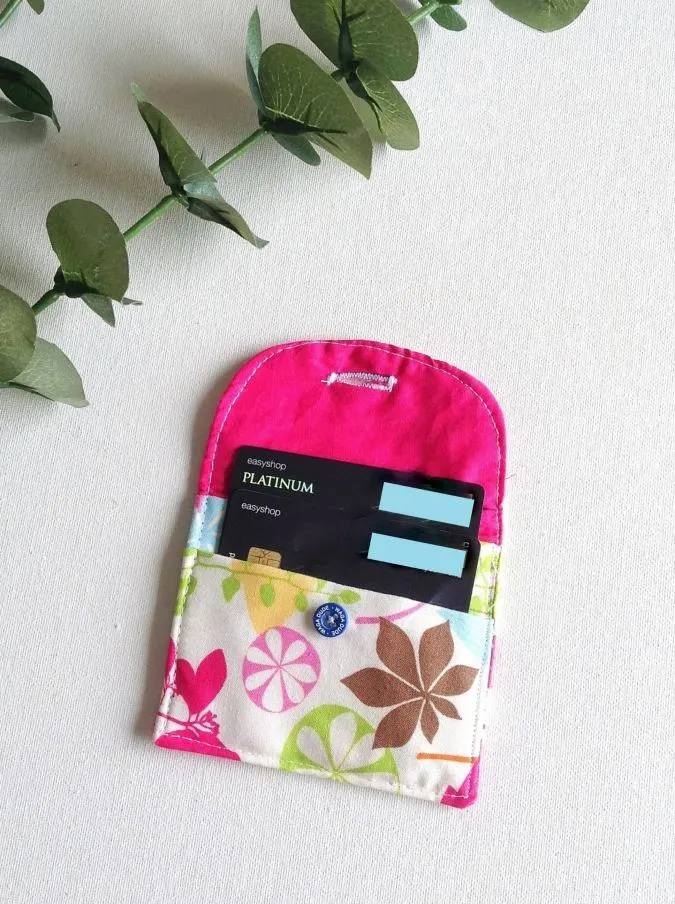 This is one of the cute small purses that can be quickly whipped up from just two pieces of fabric and some interfacing. There are no multiple pieces to be attached and the pockets are formed by just folding the fabrics.
This small purse is so cute that it can make perfect gifts for someone you love! They can be made from your leftover fabric scraps and wouldn't take much time to sew. So come on, grab your notions and let's get started!
If you would like to see how to make a divided tote bag, click on the picture below:
Purse Sewing Pattern Free – Easy Pattern
Supplies Needed:
Medium-weight fabric scraps for the purse main and lining.
Medium-weight interfacing.
Small button or KAM snaps in matching colors.
Sewing Notions.
Pattern pieces
Enter your e-mail address and click the subscribe button to download the pattern pieces.
****The seam allowance is 3/8″ unless otherwise specified.
If you would like to learn about 50 sewing hacks that would change your life, head over to allfreesewing.com here
Pin it for later here,