Have a look at this adorable pinafore with side ties. I love to dress up little girls in vintage-style dresses, and the ruffly vintage pinafore sewing pattern with side ties is one of my favorites.
I had released the pinafore in baby sizes earlier and here I am releasing the pattern in higher sizes for free!! This pinafore features an elegant bodice and flutter sleeve details for a truly vintage look!
Finding vintage-style clothing can be a challenge these days, but you can still give your little girl a touch of timeless beauty by sewing this fantastic pinafore pattern. The dress boasts long ruffles along the entire hemline and sides and has charming flutter sleeves, lending it a true vintage feel.
Whether you're capturing a classic family portrait or celebrating a spring or summer wedding, this versatile dress will be a chic choice for a variety of special moments.
You can follow the written pattern below or purchase an Ad-free PDF for just $3.99, Add to Cart here.
Free Girl's Pinafore Pattern
Supplies Needed:
Medium-weight cotton Fabric for the dress body- requirements specified in the table-2 below.
Medium-weight cotton Fabric for the ruffles- requirements specified in the table-2 below.
Sewing Notions.
Fabric Marking Pen.
Snap Buttons or ordinary buttons.
Pattern Template.

* Enter your e-mail address and click the subscribe button to download the template automatically

.
All the fabrics used here are 44/ 45 inches in width.
The fabrics shown here are only for illustration purposes and as such may vary from the original.
The seam allowance is 3/8 inches unless otherwise specified.
I suggest you read the entire pattern once before starting to get a general idea.
All seams are to be finished by zigzag or serger.
Approximate Finished Measurements.
Table-1
Fabric Requirements.
Table-2
Measurements.
Table-3
In the table below, "W" stands for the width and "L" stands for the length of the fabric strip.
Visit the baby vintage pinafore pattern page here for the step by step instructions.
Pin it for later here,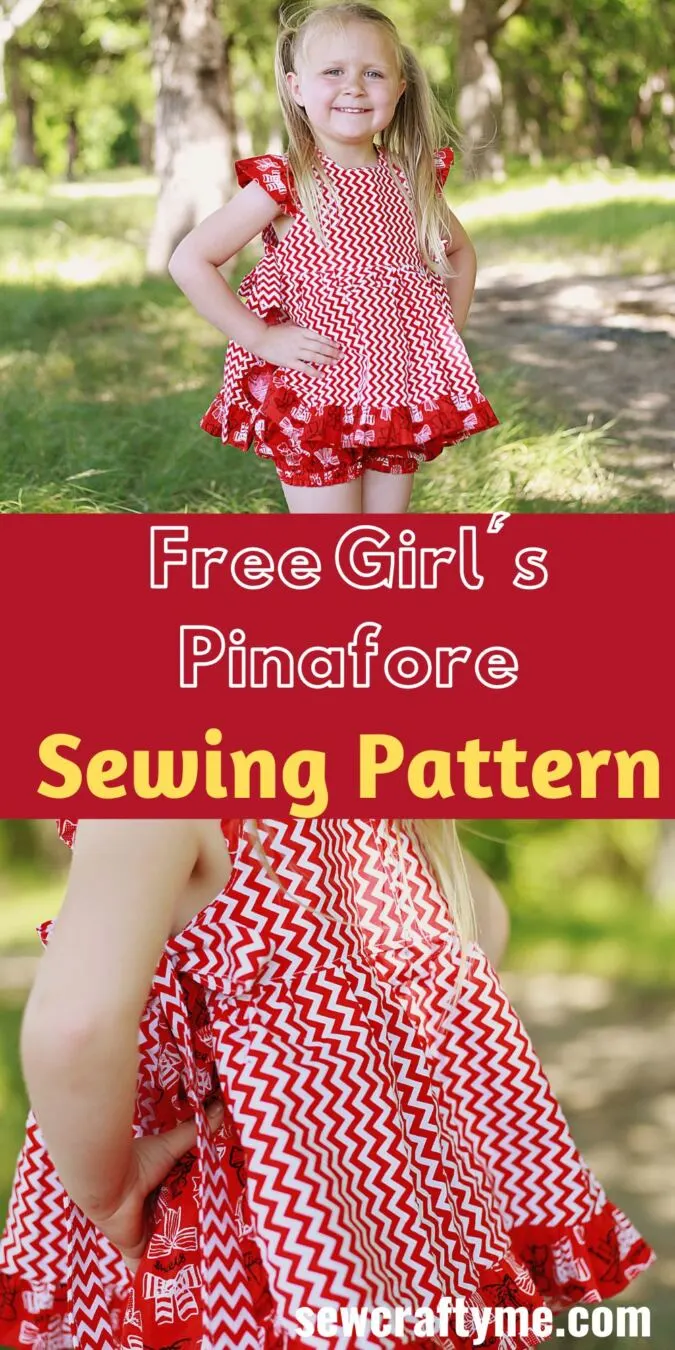 If you would like to have a look at more free girls' dress patterns, click on the picture below: