Would you like to learn how to make a tutu skirt? It is an adorable skirt for ballet, dress-up, pretend play, Halloween party, or just because you would like to gift a little one you love! This tutorial with step-by-step instructions will help you make a DIY tutu skirt in minutes!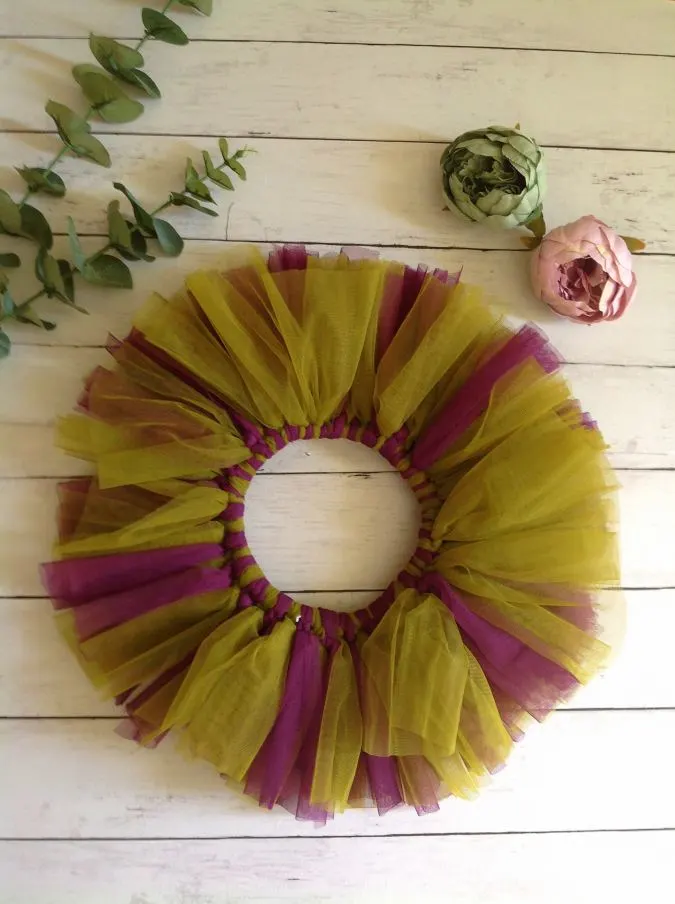 This tutu skirt is perfect for newborns, babies, toddlers, and little girls. It is a must-have for newborn photos, birthday parties, everyday play, and most of all, photo shoots. I made these DIY tulle skirts in two gorgeous colors to make them cute and colorful. You can mix and match as many shades and colors as you want to make the skirts to suit your taste.
This is a no-sew skirt and anyone including those who don't know how to sew but would still like to make a skirt for their little ones can learn how to make it. Just hot- glue the ends of the elastic together, instead of sewing and you get an easy DIY no-sew tutu skirt ready.
The shorter you make the tutu, the more it will puff out. The longer you make the tutu, the more it will hang down. I have given the measurements for a short tutu to make it adorably fluffy! You can make it longer if you wish.
So, come on, let's get started on how to make a tutu skirt from tulle.
How to Make a Tutu Skirt
You will need:
6" tulle rolls- Check out the table below for the number of yardages required.
1" elastic- requirements specified in table-1 below.
Measuring tape or ruler.
A large piece of cardboard to wrap the tulle.
Scissors.
Marking pen.
Hand sewing needle and thread or hot glue gun to sew the elastic shut ( you may use your sewing machine too)
Material Requirements:
Table-1
Finished Lengths and Measurements:
Table-2
Let's start making the tutu skirt.
You are all finished. Give the tutu to an adorable little girl and watch her smile!
Pin it for later here,