Learn how to sew easy baby bloomers in just 5 steps. They are so easy and quick to sew that you can make them in just 30 minutes.
I love the sight of little babies wearing bubble bloomers. I feel babies would stay comfortable in them and it would look cute on little baby butts.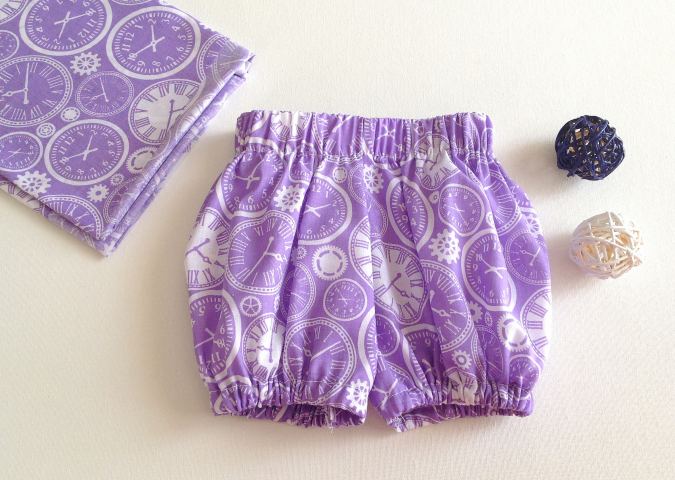 Puffy bubble bloomers are my favorites as they are roomy and large enough to accommodate diapers. They can be made with light-weight or medium-weight cotton fabric in varying prints and colors.
Bubble bloomers can look great with anything that the baby wears. May it be onesies, tops or anything else. They are great for summer and worn over leggings, they can be great for the colder months too.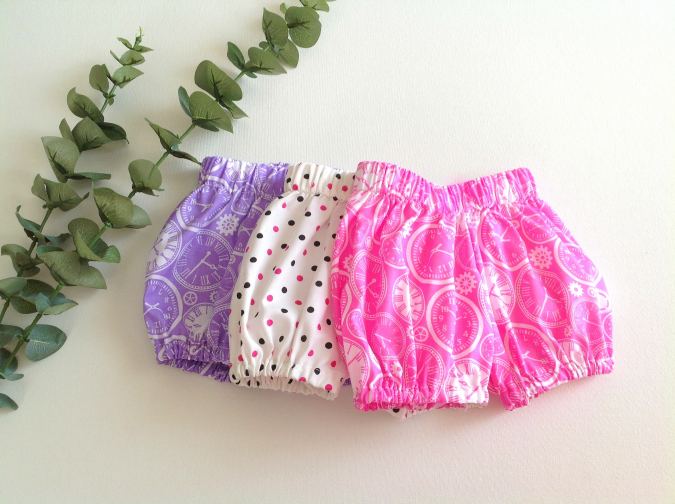 These easy baby bloomers can be great as handmade gifts for a baby shower. You can make them with matching baby tops ( pattern coming soon) as a gift to your loved one's baby! It is sure to become a staple in her summer closet!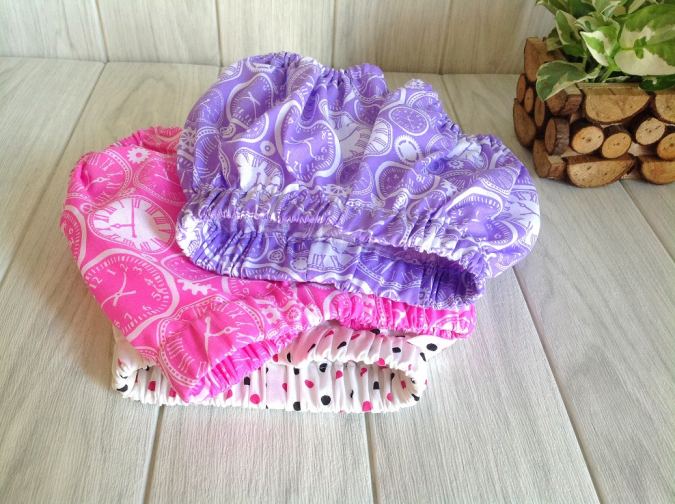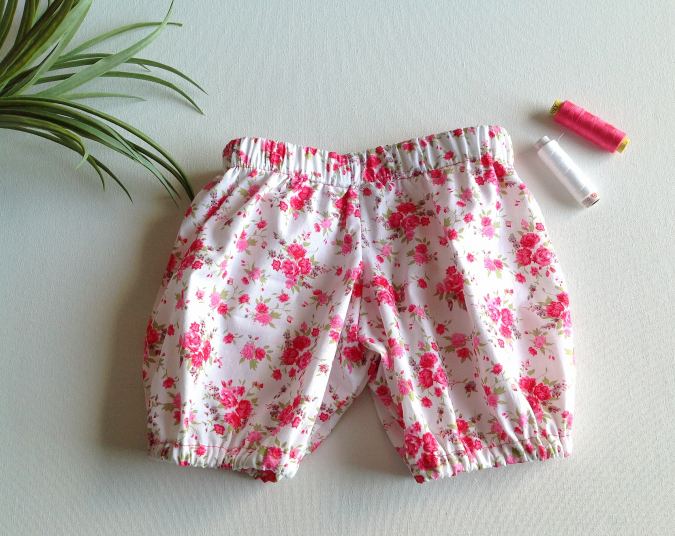 This tutorial will teach you how to make baby bloomers in just 5 steps. Just two pieces to cut and a few stitches to be made to make these great looking bloomers.
Sewing these bloomers were a breeze for me. I cut up all the three photographed here together and stitched all three in one sitting.
In fact, these were one of the first items I tried during my beginner sewing days.
I have many more free baby patterns. If you would love to see them, find them here:
Free Baby Booties Sewing Pattern
Reversible Baby Bib in 5 steps.
Reversible Baby Blanket in 15 Minutes.
Easy Baby Blanket with Animal Ears.
Reversible Hooded Baby Blanket.
You can follow the written pattern below or purchase an Ad-free PDF for just $3.50, Add to Cart here.
Easy Baby Bloomers in 5 Steps
The fabric used here is 44-inches wide.
The seam allowance is 3/8- inch unless otherwise specified.
Materials Required:
Medium- weight cotton fabric for the bloomers – 5/6 yard.
¾- inch elastic for the waist:
16.5 –inches for 3 to 6 months and 17-inches for 6 to 12 months.
3/8- inch elastic for the leg holes:
22- inches for 3 to 6 months and 23- inches for 6 to 12 months.
Sewing Notions.
Download template:
Step-1: Cutting the pieces.
Step 2: Sewing the side seams.
Step 3- Preparing the leg holes and the waist elastic casing.
Let's hem the lower edges of the bloomer (note that the lower hem is also the lower elastic casing).
Let's prepare the casing for the waist elastic.
Step-4- Inserting the elastic.
Step-5- Sewing the inseam.
Let's sew the inseam.
Pin it for later here,
For more of my free patterns, click here.
For hundreds of free patterns and DIYs, visit allfreesewing.com
Isn't this free baby bloomers pattern the easiest and the sweetest? Let me know in the comment box below!