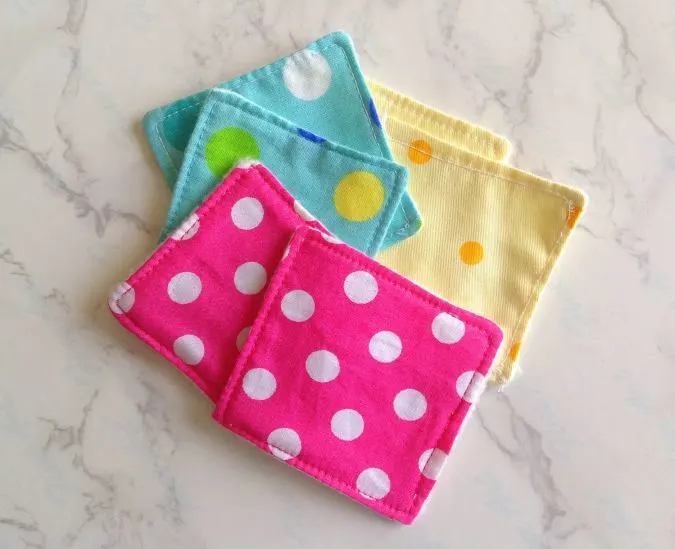 Do you find your fabric scraps mounting up and you hate to throw them away? Are you somebody who loves to reduce, reuse and recycle?. Then, here is something cute, easy, and useful you can sew with your leftover fabric scraps, some DIY reusable makeup remover pads.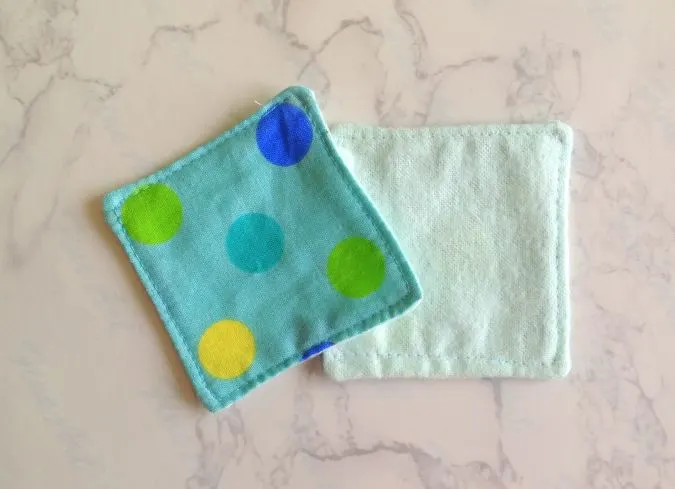 Well, I have a mixture of all types of fabrics in my stash. There are woven fabrics in different colors and prints, there are fleece fabrics and also some flannel scraps. I decided to mix flannel and wovens to make these DIY makeup remover pads.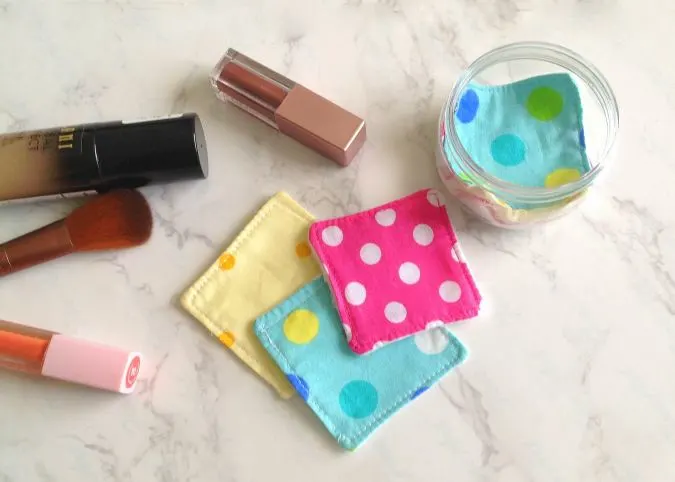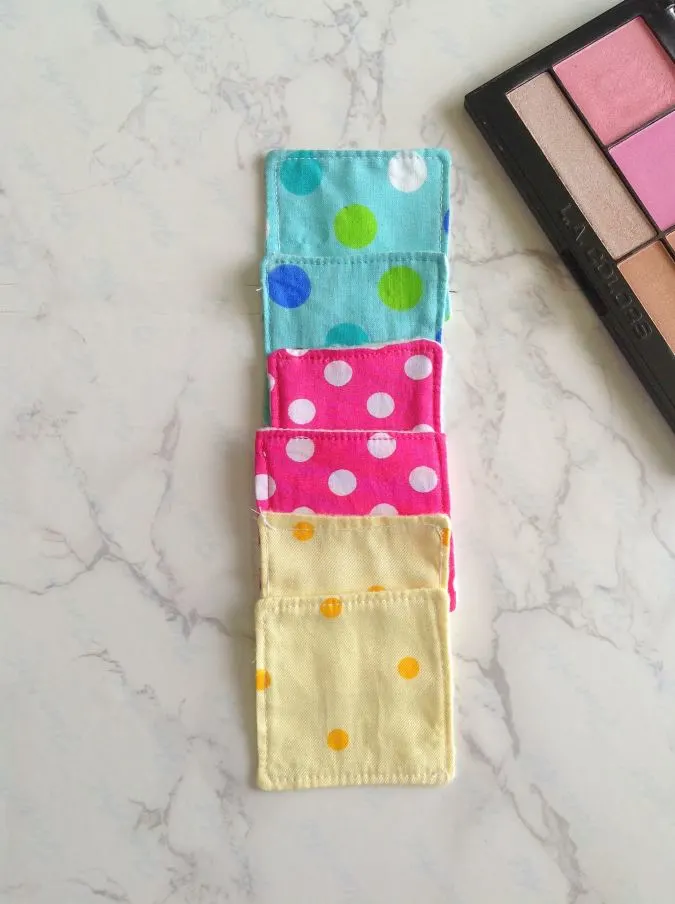 These wipes are so quick to sew. You can cut a number of them together and sit in front of your sewing machine to sew a bunch in one sitting. They can be useful for yourself and can make great handmade gifts too.
So, let's get straight to the tutorial;
DIY Reusable Makeup Remover Pads
Materials Required:
Scraps of medium-weight cotton fabrics.
Scraps of Flannel or absorbent terry cloth.
Clips to hold the fabric pieces together.
Sewing Notions.
Sewing
Pin it for later here,
If you would like to sew a slim zipper purse to carry your makeup things, click on the picture below: