Have you ever been fascinated by the boho pillows all around? Well, I have been so. I have been wanting to learn the technique to make those awesome pillow covers.
So, after a few trials and errors, I have come up with a simple DIY technique that can transform simple pillow covers, quilts, or blankets into awesome-looking pieces.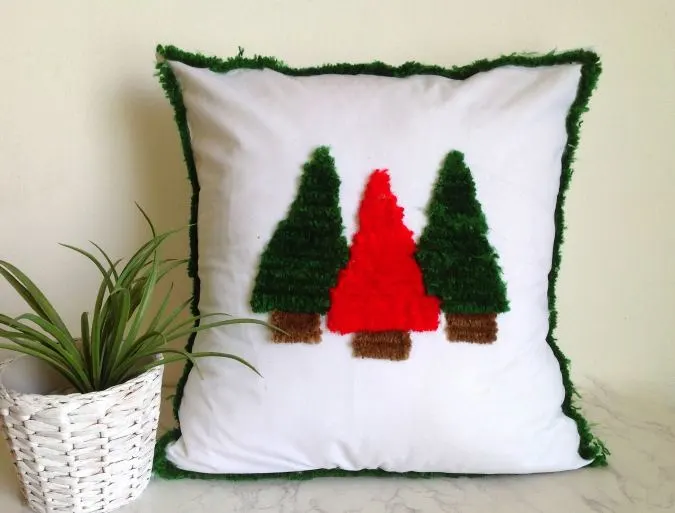 This is a simple DIY technique using knitting yarn. All you need to do is wrap the yarn around a dowel or a popsicle stick, glue it and cut it open to make different designs on your pillows.
So follow me as I take you through the interesting and different techniques of yarn work on a plain pillow to transform it into awesome boho-style Christmas pillows!
You can use a plain store-bought pillow cover or sew your own, referring to the tutorial here.
Supplies Needed:
Red, green, and brown knitting or crochet yarn.
Wooden Dowel.
Hot- glue gun.
Yarn trees template. *Enter your e-mail address and click on the subscribe button below to download the template.
First, we draw the line for the pillow border.
Next, we do the yarn trees.
Let's first start making the center tree. For that, we take the red yarn.
Pin it for later here,