I have to confess, ever since I saw the first DIY baby mobile on Pinterest, I've wanted to make one. There are lots of fun themes out there, but I have always loved the simple night sky theme for a baby nursery. So today, I'm sharing a DIY felt crib mobile project featuring stars, clouds, and a crescent moon.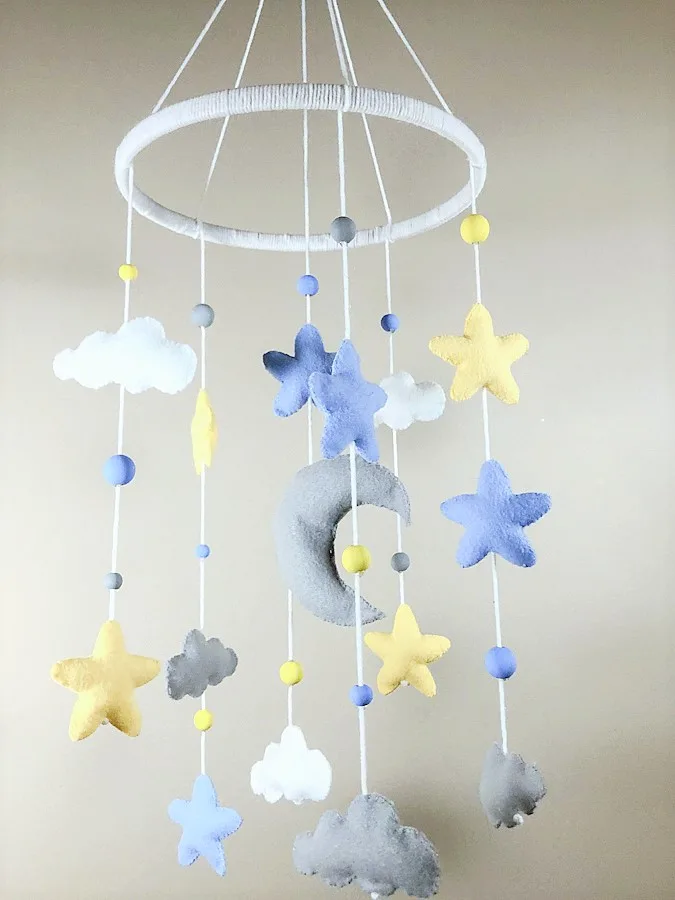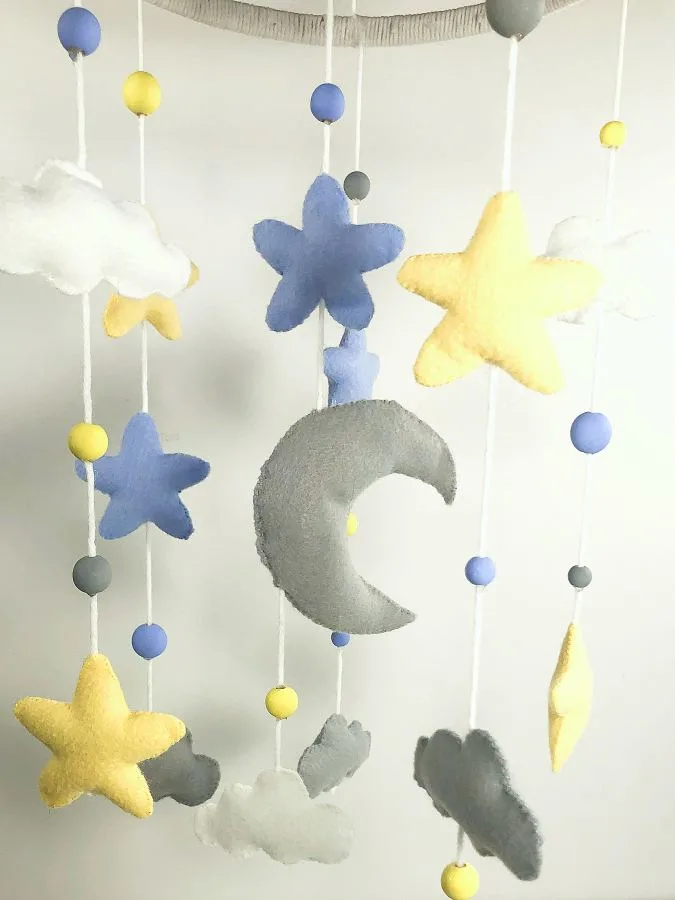 I like the way wood beads break up the texture of the project, so I also painted some to match the colors of the felt I was using.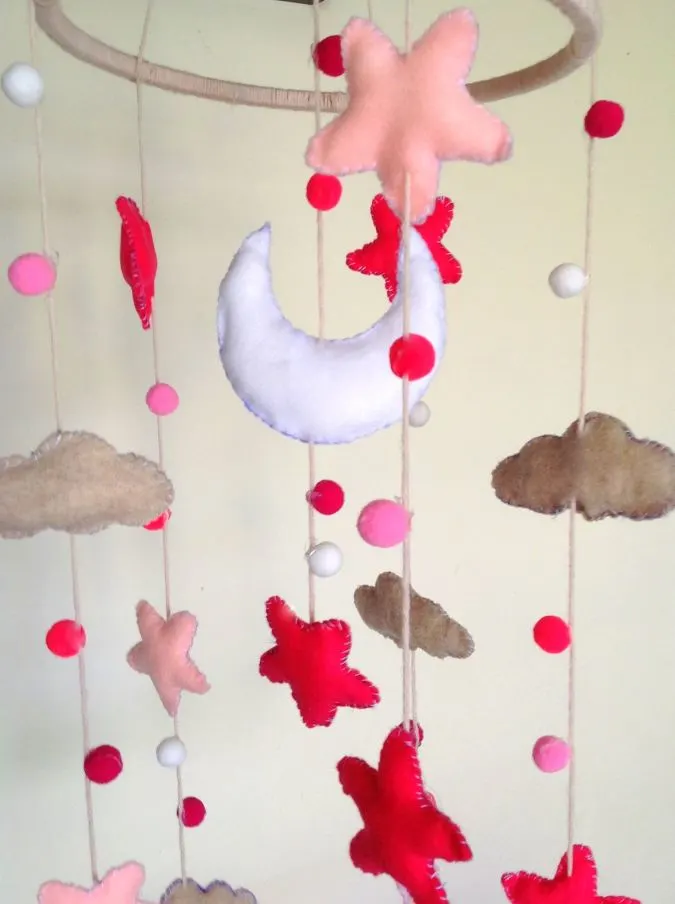 Here I have replaced the wooden beads and used felt pompom balls instead. Look how beautiful it has turned out!
If you would like to see all my baby patterns in one place, click on the picture below: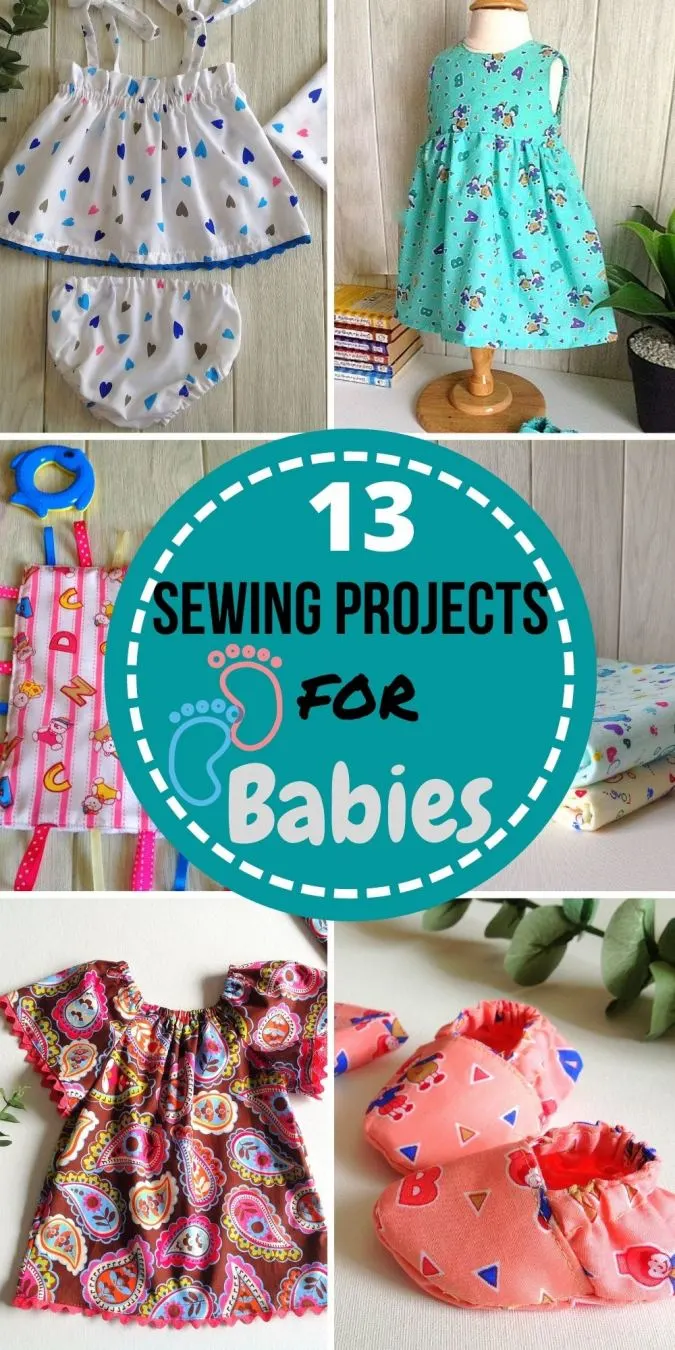 Ready to make one DIY felt baby mobile for yourself? Let's get started!
DIY Felt Baby Mobile
You can follow the written pattern below or purchase an Ad-free PDF for just $2.99, Add to Cart here.The pattern will be e-mailed to you.
Supplies for this Project
Embroidery hoop – 10-12".
Yarn.
Hot glue gun/ glue sticks.
Wooden beads.
Matching Acrylic craft Paint.
Paintbrushes.
Felt.
Scissors.
Matching thread.
Small sewing needle.
Large needle for yarn.
Polyfill fiber for stuffing.
Moon, cloud, and star pattern templates:
I painted extra for mine since I didn't know how many I wanted to use and I had plenty extra. I only ended up using about 20 of them.
Next, print and cut out the pattern.
Continue sewing and stuffing the felt pieces until they are all ready to string.
Next, cut six pieces of yarn that are about five feet long each.
Now it's time to attach them to the yarn strands.
This is how you know where to connect each strand to the embroidery hoop so that the ends stay how you arranged them.
Do this for all five of the strands that DON'T have a moon. (That one will hang down the middle.) Make sure they are spaced out evenly around the hoop before you glue them.
Slide the middle strand in place between your fingers and pull it up or down until it is the correct height compared to the rest of the strands. (Your pencil mark should line up with the height of the hoop.
Tie a knot with a loop into the 6 strands and cut off the extra yarn.
For more of my free patterns, click here.
For hundreds of free patterns and DIYs, visit allfreesewing.com.
Pin it for later here,
I just love the stars and clouds combination of this DIY baby mobile. This tutorial is so versatile that you can customize it to the colors of your nursery.