Would you like to create a unique tote for storing and carrying your sewing supplies? If so, we have the perfect solution for you: a sewing organizer tote pattern. If you've previously used my crayon tote pattern, you'll find it easy to make this one as well.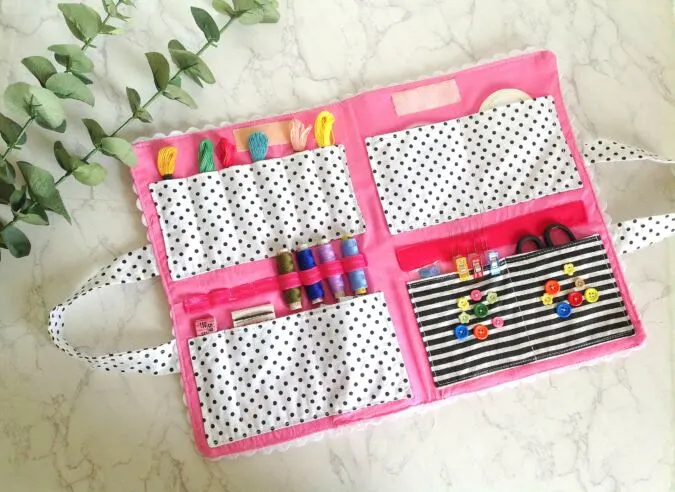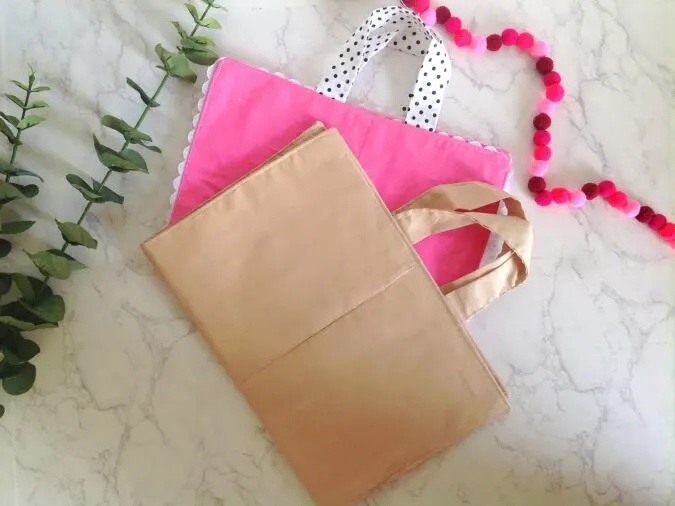 This pattern includes pockets for storing thread spools, scissors, notepads, ribbon rolls, and more. Additionally, there are options for storing needles, all conveniently organized in one compact space!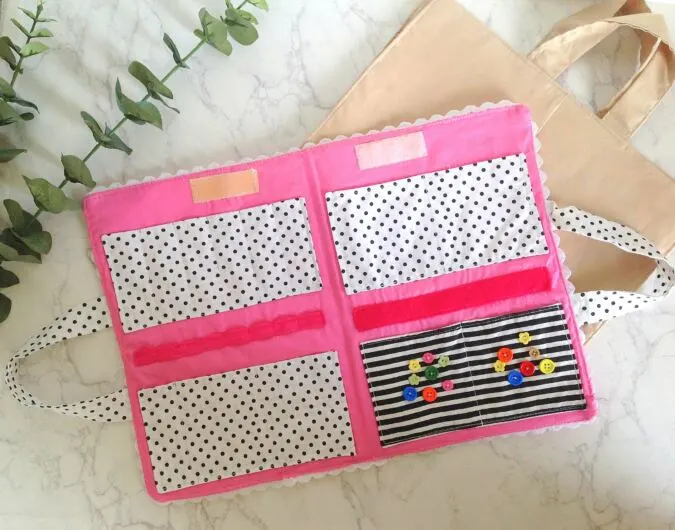 I thoroughly enjoyed sewing this tote because it's highly customizable to suit your personal preferences. You can select different colors and fabric prints to create totes that match your style.
Click on the picture for my sewing caddy pattern: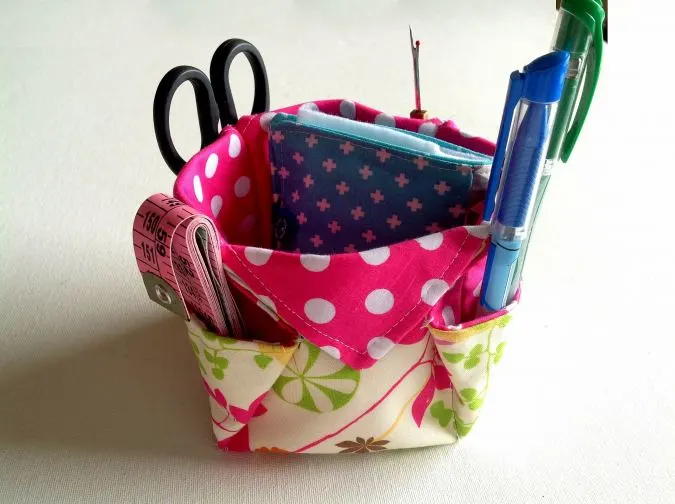 And click on the picture below for my scissor holder sewing pattern: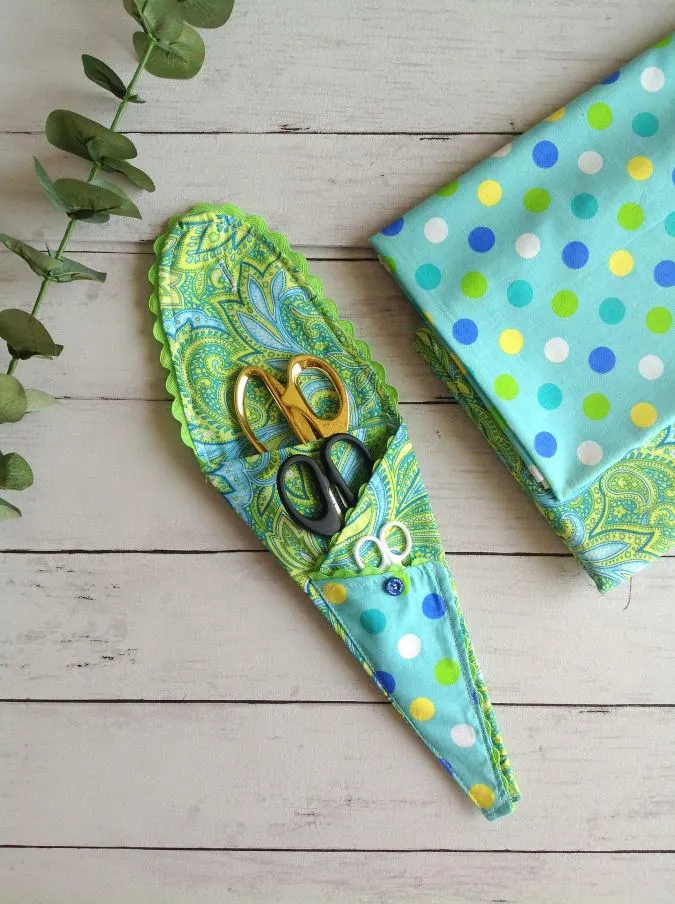 Sewing Organizer Tote Sewing Pattern
Supplies Needed:
Medium- weight cotton fabric for the tote outer- 1/2- yard
Medium- weight cotton fabric for the tote lining- 1/2 yard.
Medium- weight cotton fabric for the pockets- 1/4 yard ( you may use cordinating leftover scraps for the pockets).
Heavy- weight fusible interfacing- 1/2 yard.
Cotton batting- 2/3 yard.
Felt piece to insert the needles.
Fold over elastic to make loops for thread spools.
Sewing Notions.
Sewing organizer tote outer- 19.75" x 14.75"
Sewing organizer lining and interfacing- Same measurements as above.
Pocket pieces- 9" x 4.75" (cut 8)
Batting- 23.75" x 18.75".
Strap-12" x 3.5" (cut 2).
Felt piece- 8.5" x 1.5"
Fold over elastic- 8.5"
We first start making the pockets. ** Pinch to zoom.
Next, we sew the pockets to the lining piece.
Let's move on to the tote outer.
Next, we sew the handles for the tote.
Let's join the tote outer and lining pieces together.
Pin it for later here: