After designing the reversible fabric baskets and the needlebook, I have come up with this 3- pocket scissor case pattern to organize my sewing room.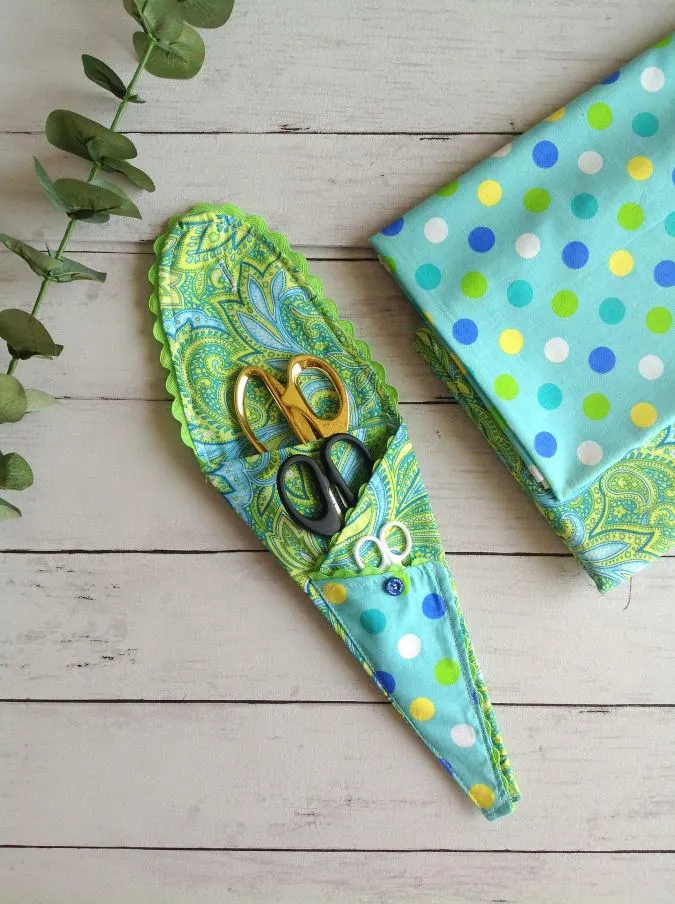 This scissor holder can be made from scraps of fabric and can help you make your sewing table neat tidy and colorful.
This pattern comes with templates to make sewing a breeze even for a beginner seamstress. They can be custom-made in the color and prints you love. Add a touch of lace or rick rack and some cute buttons to make it even more colorful.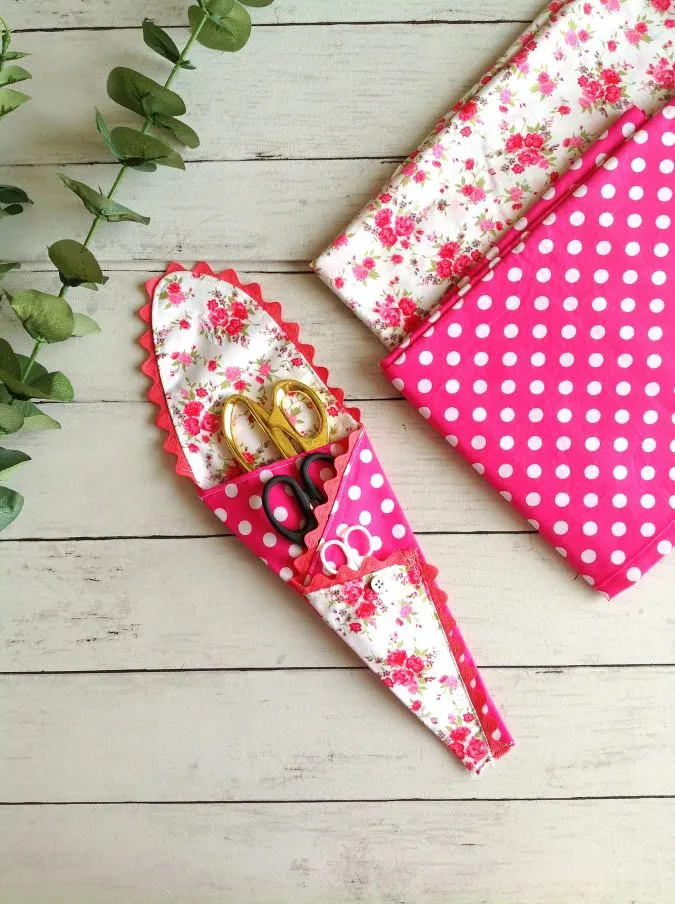 Besides being an incredibly useful thing you can make for yourself, this scissor case can be an awesome gift for a friend or family member who loves to sew.
So, let's get started with the easy 3- pocket scissor case pattern.
If you would like to see how to sew a needlebook, click on the picture below,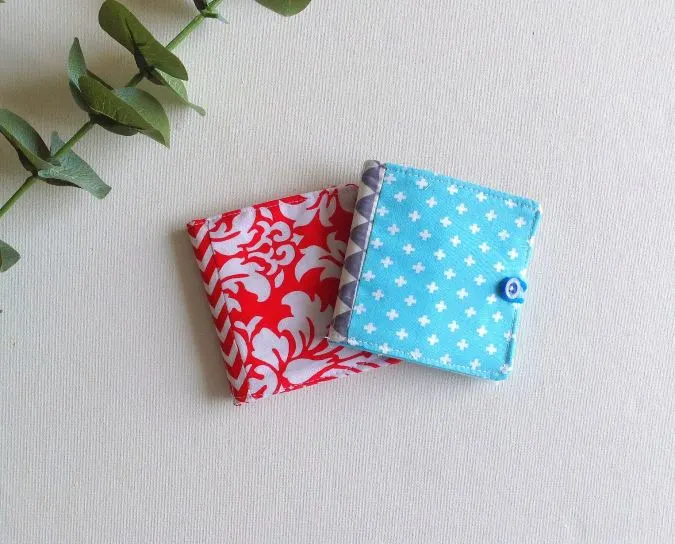 3- Pocket Scissor Case Pattern
Supplies Needed:
Fabric scraps in two colors or prints for the scissor holder main and lining- 13″ x 9.5″.
Fabric scraps in the same color and print for the scissor holder flap- 7″ x 6″.
Medium-weight interfacing for the main scissor holder and flap- 20″ x 16″.
Snap buttons or colorful plastic buttons for closure.
Sewing notions.
Pattern pieces.
*Enter your e-mail address and click on the download button to download the pattern piece.
Next, we fold and form the scissor pockets. There are three pockets formed by folding. * Note that you need to stitch back and forth a few times to reinforce the stitches while forming all the pockets.
Pin it for later here,