Do you like these sewing organizer baskets with cute side pockets? They are as pretty as they are useful. These sewing caddies can help you organize your sewing table. You can put your threads, tapes, bobbins, and even your scraps in them. And yes, you can use them as a crafts supplies organizer too!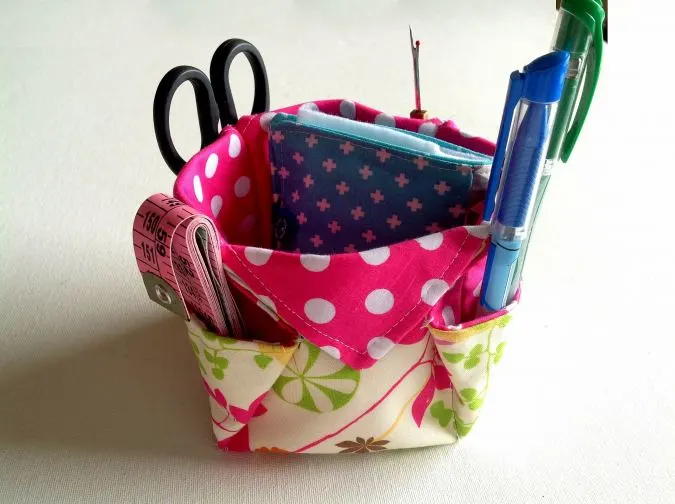 Now don't be intimidated by the fabric basket design. They are not as tough to sew as they look. Can you believe that I made them from just two fabric squares? In fact, once you master the sewing caddy tutorial, you can finish them in just 30 minutes or so!
Well, let me show you right away!
Supplies Needed:
Medium-weight cotton fabric in two coordinating colors and prints for the basket main and lining- 1/3 yard each.
Medium-weight interfacing- 1/3 yard.
Hand-sewing needle and thread.
Sewing Notions.
Next, let's start giving the basket its three- dimensional shape.
Your basket has almost got its shape but you have to do the finishing touches.
Next, we sew the side pockets.
Pinitforlaterhere,