As you might have experienced, the elastic on masks can make your ears sore after wearing it for many hours. In fact many of our doctors, nurses, other health care workers, and even those in the police force who help us fight the pandemic need to wear it for more than 12 hours straight.
Here is a simple solution to help protect your ears from getting chaffed and painful while wearing the mask, the easy DIY ear saver tutorial! You can make them with your tiny leftover scraps and some buttons.
You can make them in different lengths to donate to hospitals, other institutions, and organizations where the staff is required to wear masks all day long.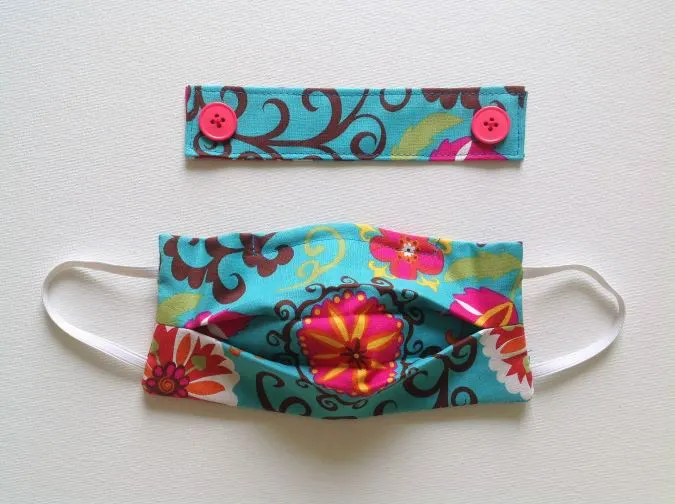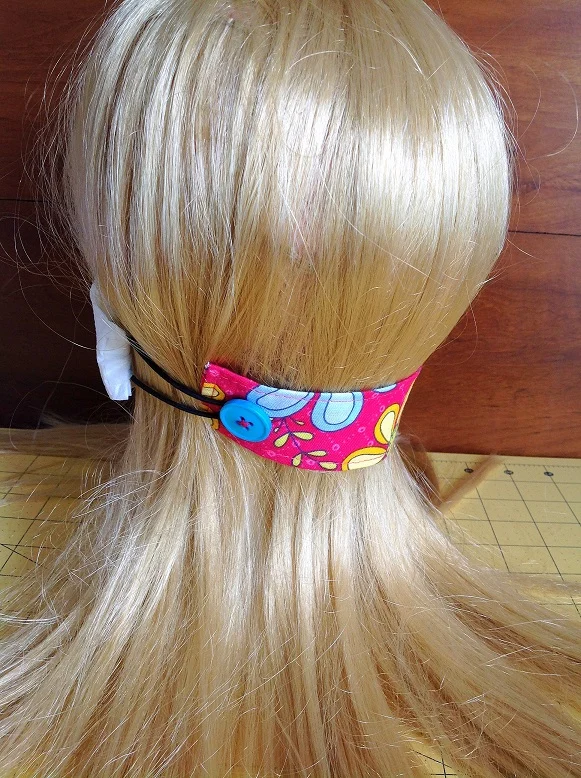 These ear savers are so quick and easy to make that you can make them in minutes. I made about 50 numbers in different lengths to donate to my nearby hospital.
If you would like to see my face mask making tutorials, find them below:
How to sew masks with filter pockets.
How to hand- sew a mask in 15 minutes.
DIY Ear Saver for Face Mask
Materials Required:
Plastic buttons 3/4-inch in diameter (or larger). Wooden buttons are not recommended.
Sewing Notions.
Cutting and Sewing
Cut one rectangular piece of fabric, 6- inches wide and lengths as given below:
6- inches for a child.
8-inches for a small head size adult.
9- inches for a medium head size adult and
10- inches for a large head size adult.
Take the two buttons. They should be ¾- inch in diameter or more for it to hold the elastic.
Take the fabric piece, fold the two 6- inch sides towards the wrong side by ½- inch and press to set.
Fold it in half lengthwise and press to form a crease along the center.
Open and fold one of the two long edges towards the center crease and press to set.
Repeat with the other long edge.
Fold it in half once again and press to set.
Topstitch along the four edges.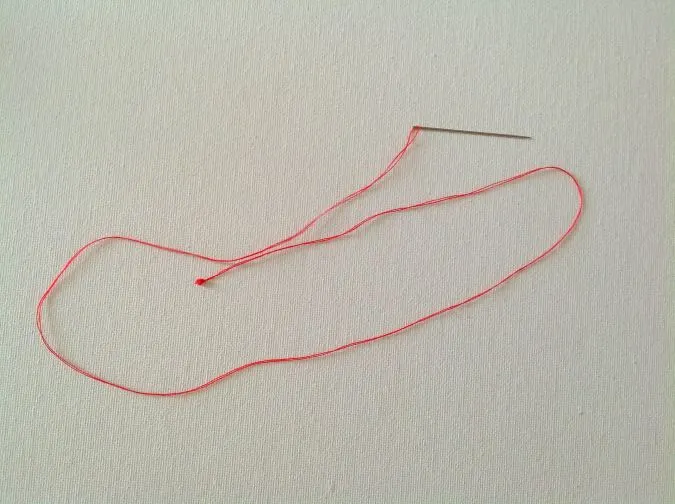 Take your needle and thread it.
Hand- sew the buttons, 3/8- inch from the short edge of the ear saver. Repeat on the other edge with the other button.
Your ear saver for fabric masks is ready!
For more of my free patterns, click here.
For hundreds of free patterns and DIYs, visit allfreesewing.com.
Pin it for later here,