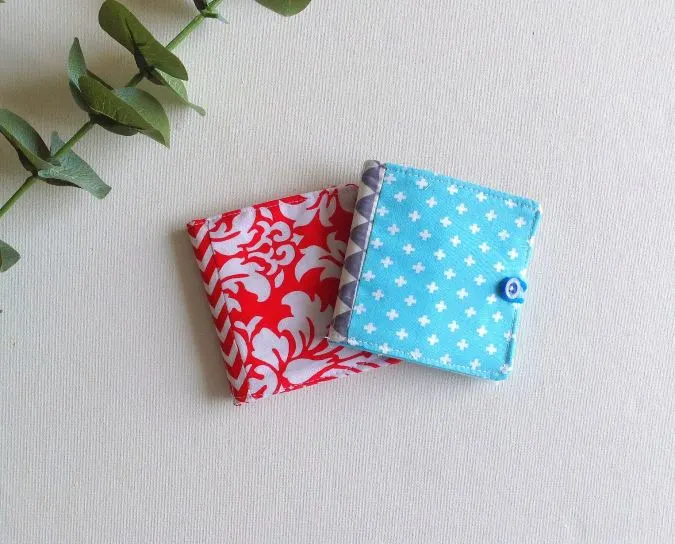 I love to take some kind of sewing project wherever I go. But I always find it difficult carrying the bulky boxes I use to store my sewing supplies. That is when this needlebook came to my rescue.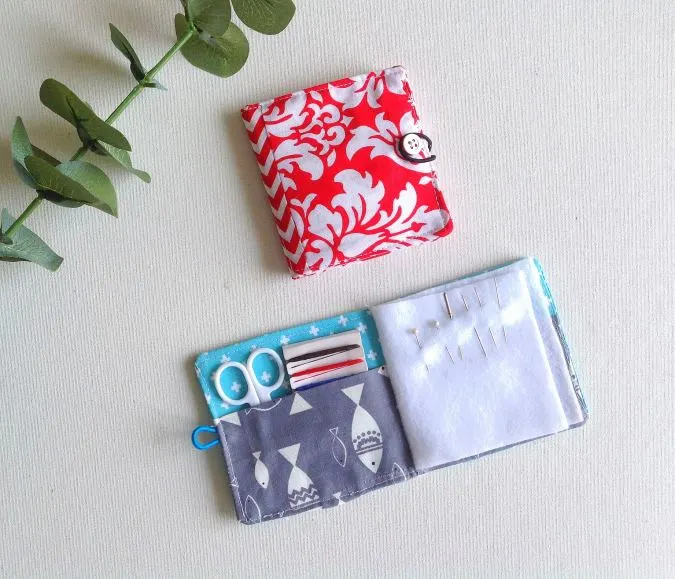 This is a cute little book that can easily hold your needles, thread, pins, buttons, and so on. If you have a thread cutter or small scissors, that would fit in too. I love this little fabric book so much, it was fun to sew a so cute to look at!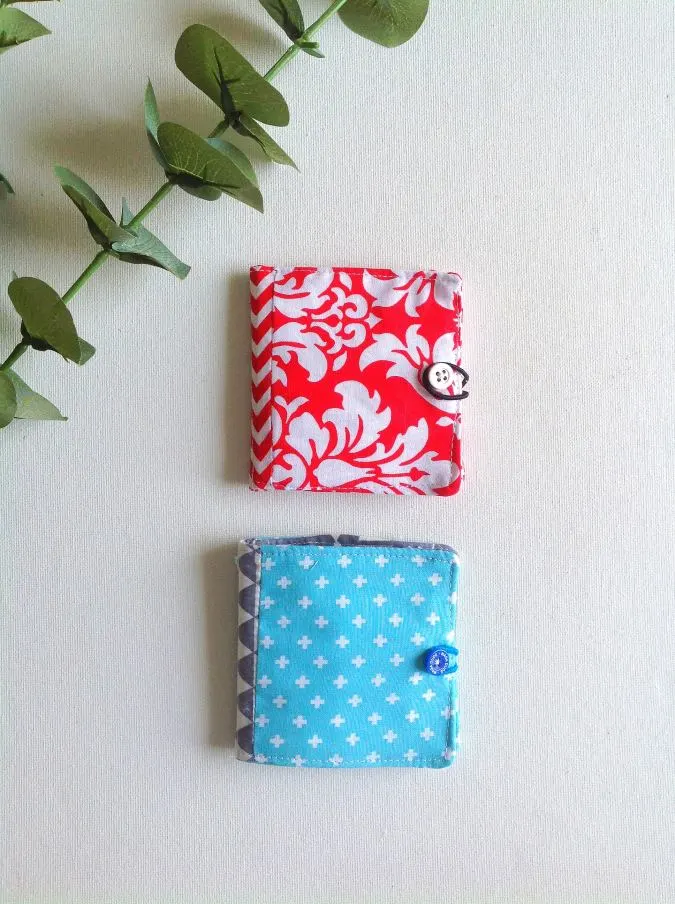 Of course, I didn't take much time to cut and sew it, it was so easy that I am sure my beginner-level readers can easily make it. This is a great way to use up your fabric scraps too!
If you would like to sew a corner bookmark, click on the picture below: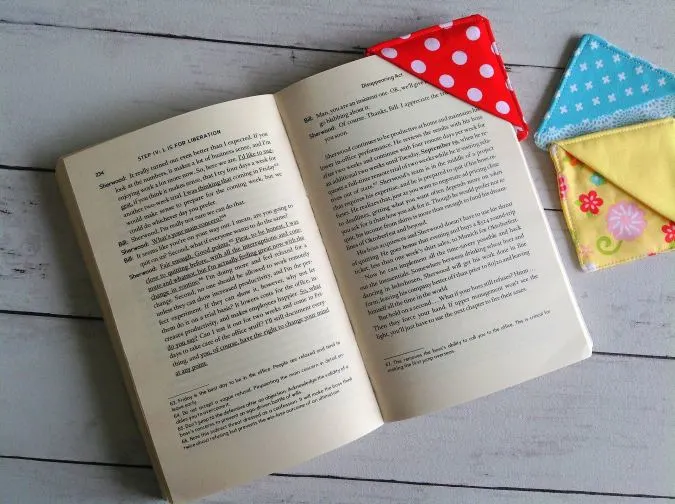 How to Sew a Needle Book
Materials Required:
Fabric scraps for the needlebook outer, binding, inner, and pocket
Felt piece for the inside.
Mediumweight, iron-on fusible interfacing.
A hair tie and a button for closure.
Sewing Notions
Cutting Dimensions:
Outer pieces- 4.5" x 4" (cut 2)
Binding Piece- 4.5" x 1.5"
Inner Piece- 4.5" x 8.5"
Pocket Piece- 5.5" x 8.5'
Interfacing- 4" x 8"
Felt- 3.5" x 7.5"
Let's sew the pocket to the needlebook.
Pin it for later here,