This tutorial on how to make DIY pompoms from yarn is something you will love. With the step by steps instructions, you can now learn how to make fluffy and colorful pompoms in any size you want and in color you want!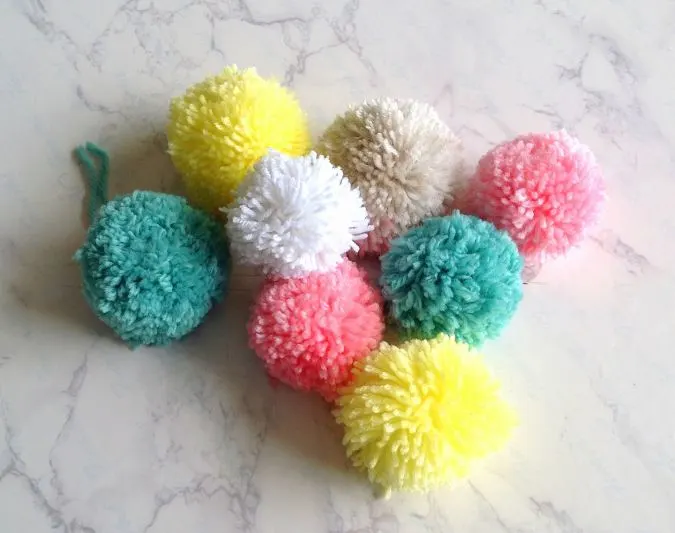 Who doesn't enjoy fluffy, vibrant pompoms? The smaller ones at the ends of bags and pouches or the larger ones hanging as garlands are all eye-catching.
These DIY pom poms with yarn are one of the little things, I enjoyed making. Away from the hectic work of designing clothes that involved a lot of work, making this DIY pompoms tutorial came as a respite.
These pompoms are great when attached to keychains, headbands, boots, purses, and many items for a cute and colorful decoration. You can also hold and squeeze it in your hand to serve as a stress buster!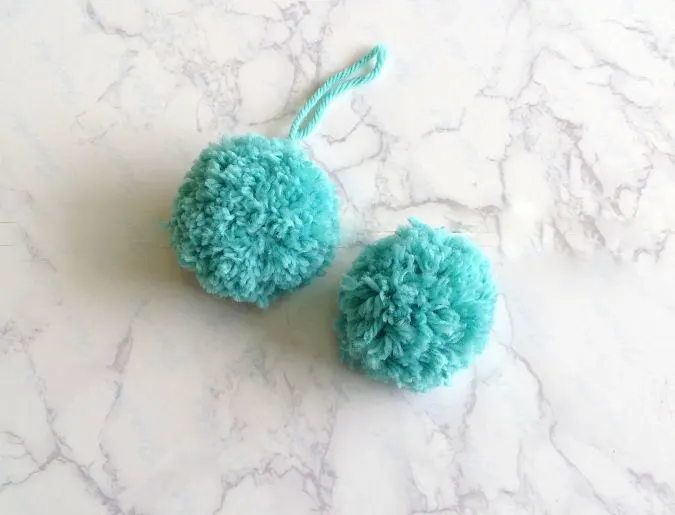 You don't need a pompom maker to make them. All you need is a cardboard piece that can be turned into a DIY pompom maker!
If you would like to learn how to make yarn tassels, click on the picture below:
How to Make Pompoms from Yarn
Supplies required
Crochet or knitting yarn balls in desired colors
A piece of cardboard
Two circular objects. One large circle( I used a mason jar lid here) and a small circle, the size of a coin ( I used a small lid for this). *The large circle should be approximately the size of the pompom you require.
A pair of sharp scissors
Let's make it neater.
Pin it for later here,