Ready to create a stunning background for a baby shower or birthday party? Learn to make vibrant DIY paper flowers with this tutorial. Includes step-by-step instructions and templates to make flowers in three sizes.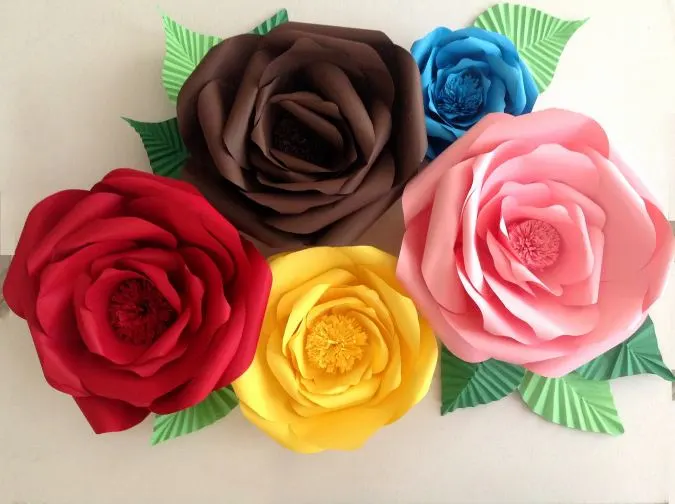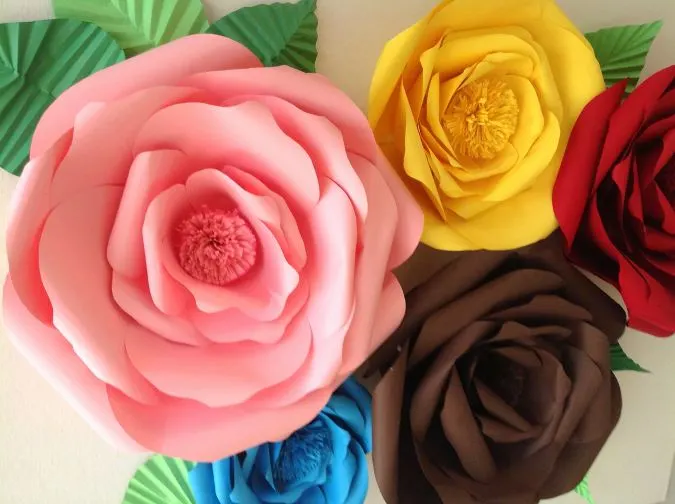 I have always had a passion for creating paper flowers. As a DIY enthusiast, I love to add personal touches to my home decor, particularly for small gatherings. My favorite decoration is paper flowers, as they not only liven up blank spaces but also bring a pop of color. Additionally, making my own decorations saves me money.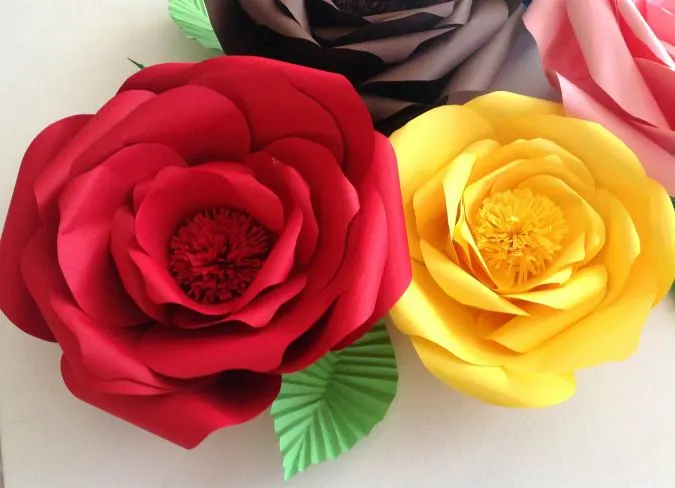 There are many different types of DIY paper flowers you could make, depending on your occasion and taste. I always loved to make my flowers in different shades of the same color. You can make them in multiple colors for your weddings, birthdays, baby showers, or any other party at home.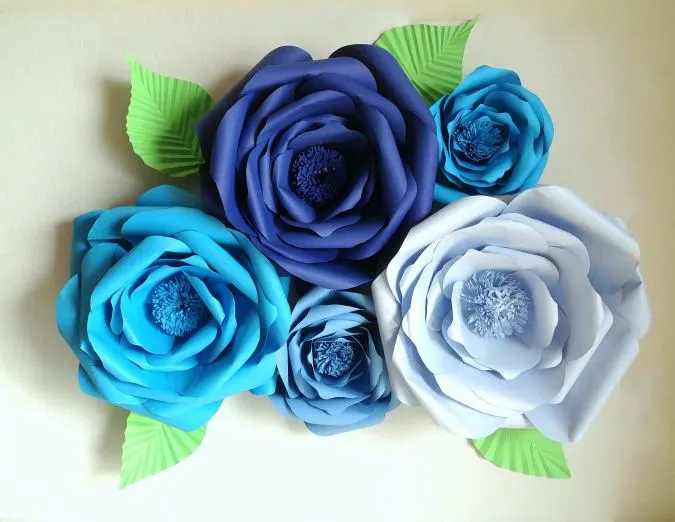 These paper flowers are so easy and fun to make that the whole family can join in and make them together while watching TV or relaxing on the couch.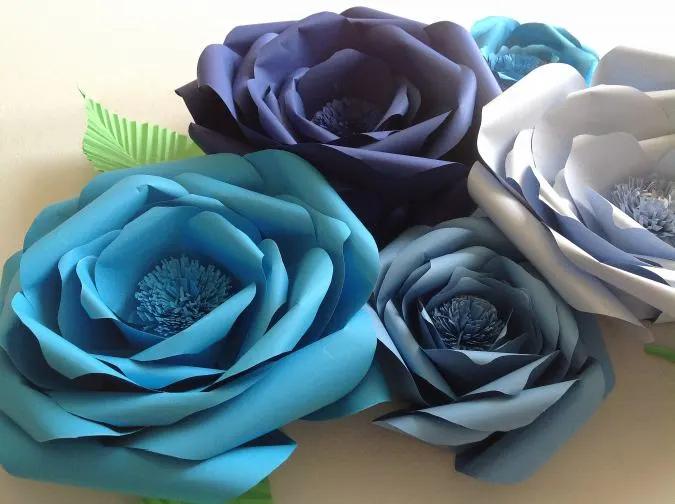 You don't need a cutting machine to make these DIY flowers with paper. All you need is to download the petal templates and cut them by hand. You can layer the papers and cut multiple petals at once to save you time.
If you would like to learn how to make yarn pom poms, click on the picture below: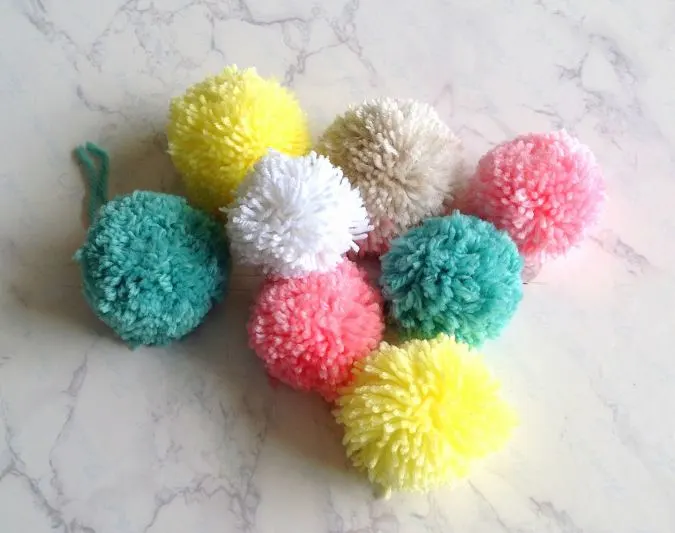 How to Make Flowers with Paper
****Find the video tutorial at the end of the page***
What Type of Paper is Used to Make Paper Flowers?
Before we start the tutorial on how to make paper flowers, it is important to learn about the right kind of paper that is to be used. The paper should neither be too thick nor too thin.
You should be able to curl and glue the petals easily but the petals need to stand strong and sturdy as well. Here I have used 65lb cardstock paper. Generally, I recommend 60- 80lb cardstock paper for the flowers.
Approximate Finished Sizes of the Flowers:
Large Flower:
11- inches wide
Medium Flower:
8- inches wide.
Small Flower:
6- inches wide.
Supplies Needed:
Cardstock paper in a desired color for the flower. The requirements for various sizes are given below:
Large Flower
6 -7 Pieces of 12″ x 12″ Cardstock.
Medium Flower
4-5 Pieces of 12″ x 12″ Cardstock.
Small Flower
2-3 Pieces of 12″ x 12″ Cardstock
Hot glue gun.
Green Cardstock paper for the leaf- one piece of 12" x 12" cardstock.
Wooden dowel.
Scissors.
Templates for the petals and circular base of the flower. *Enter your e-mail address and click the subscribe button below to download the templates automatically.
This flower should be bountiful. To do so, we will gradually add layers of petals.
Let's make the stamen of the flower.
If you would like to learn how to make simple paper leaves, read on,
Some Tips for The Flowers:
If you would like your flower base to be more strong and sturdy, you may use a piece of cardboard for the circular base. That way, it would be easier to mount them on the wall too.
Here I have used double-sided tape. You may use sticky tac to mount the flowers on the wall.
Make a mixture of sizes and colors for an awesome arrangement.
Find the video tutorial below:
Pin it for later here,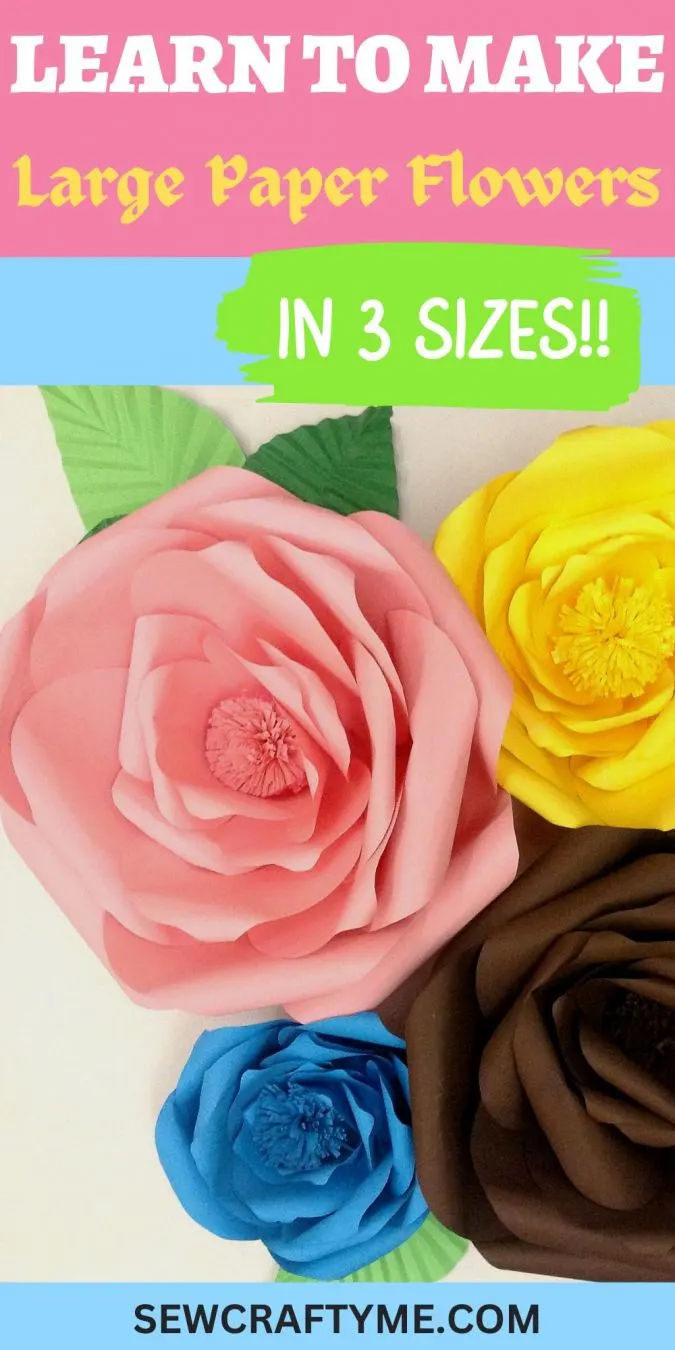 For thousands of other craft projects, visit FaveCrafts.com