I love it when a little one wears matching sandals or shoes with her dress. But I love it, even more, when they wear barefoot sandals on their chubby little feet.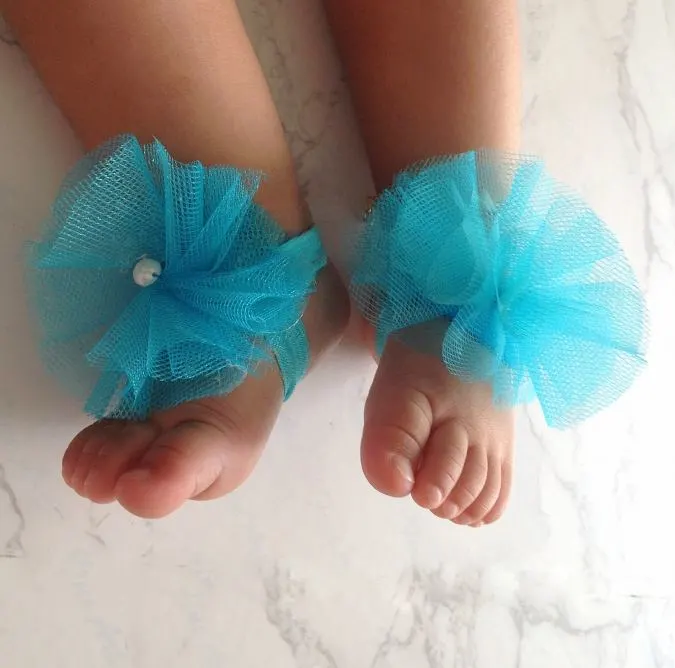 Barefoot sandals are something that I loved making. But for some reason, I couldn't whip up a tutorial on how to make it. I had this in mind for a long time now and here I am with a simple tutorial on how to make DIY barefoot sandals.
These sandals don't need a lot of things to make. You can make them with store-bought flowers if you need a quick- one. You can also make your own flowers ( like I did) with fabric or tulle in any color of your choice. Use pearls or stones to embellish them and lo you have a lovely looking pair to adorn those little feet!
If you would like to learn how to DIY cute clips for your little one, click on the picture below:
How to Make Barefoot Baby Sandals
Supplies Needed:
Tulle fabric pieces in the desired color for the flower ( you may use two store-bought chiffon, tulle, or cotton flowers instead).
5/8- inch fold-over elastic- 16- inches or less, depending on the size you are making.
Small felt pieces in matching color.
Ornamental pearls or stones.
Needle and matching thread.
Scissors.
Glue gun.
You will need to cut your elastic according to the lengths given below:
0-3 months-2.5" (cut 4).
3-6 months-3" (cut 4).
6-9 months-3.5" (cut 4).
9-12 months-4" (cut 4).
Pin it for later here,