Have you ever been fascinated by the paper roses that you see at a wedding or a party? Have you wondered how to make a rose with paper? Come let me teach you how to make them in minutes and with very few supplies!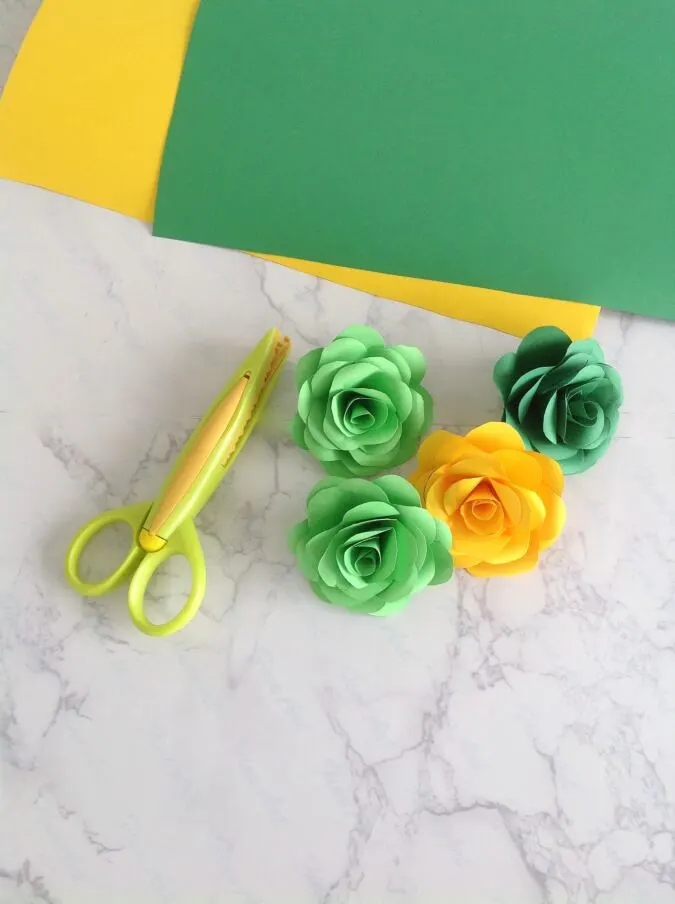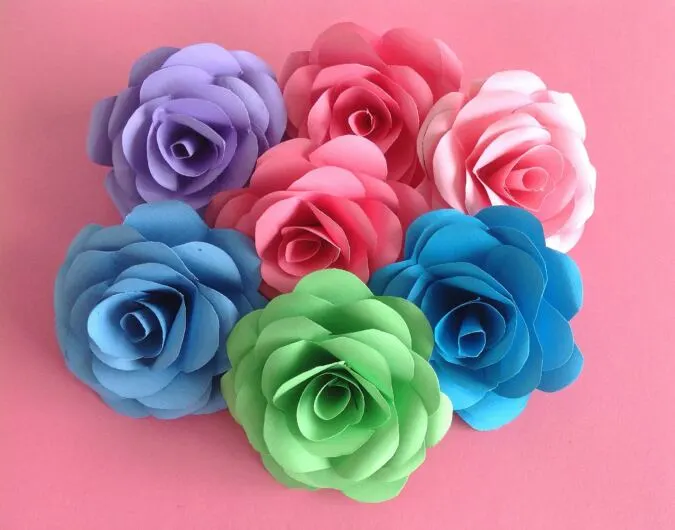 During my school craft lessons, I learned a simple technique for crafting paper roses, a skill that has stayed with me throughout the years. Of course, my expertise has evolved as I've experimented with various techniques and materials to enhance the beauty of these flowers.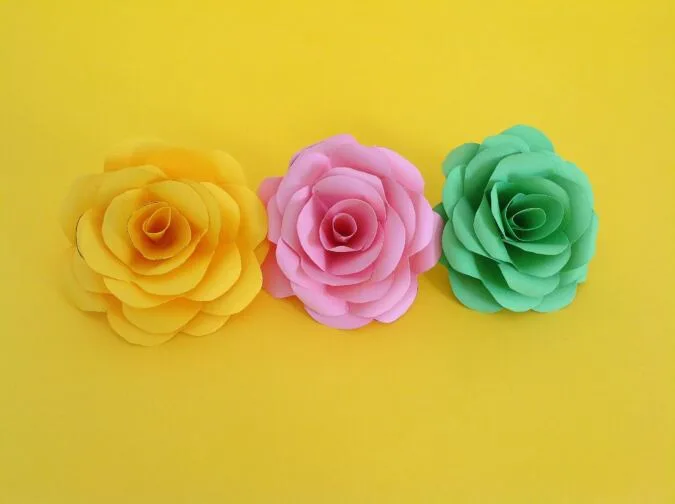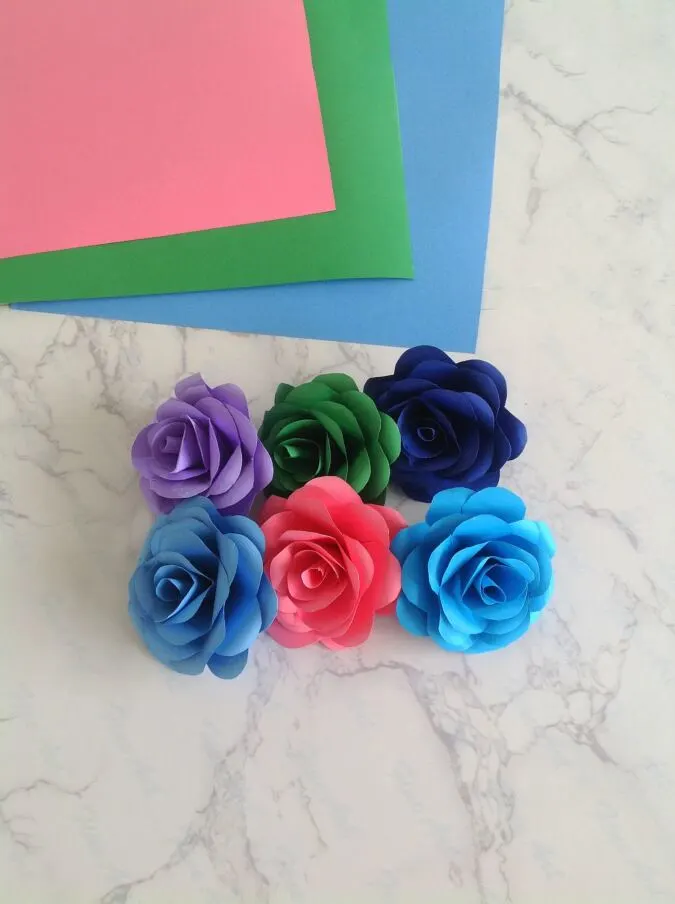 Once you learn how to make a paper rose, you get endless possibilities to make them in different colors and sizes. By adjusting the dimensions of the square, you can create roses of any desired size. For a captivating twist, you can even utilize newspapers to fashion stunning roses with a unique flair.
If you would like to learn how to make large flowers for home or party decorations, get the instructions and downloadable templates by clicking on the picture below: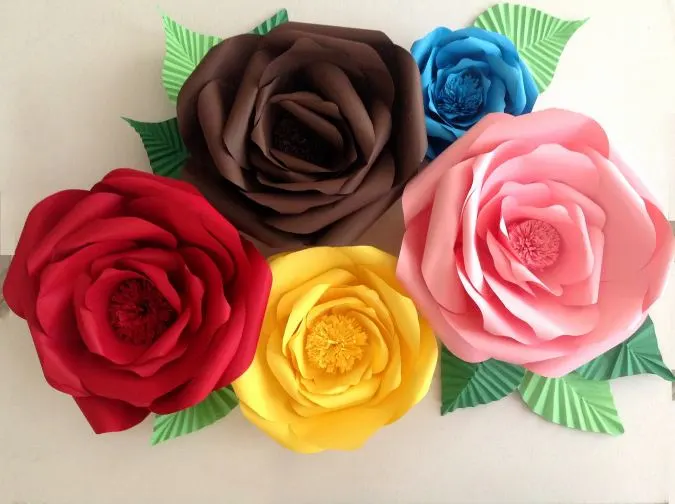 How to Make a Rose with Paper
Supplies Needed:
Cardstock paper in any color of your choice.
Scissors.
Glue gun.
Wooden dowel.
Gather the supplies.
Next, we give the petals a three-dimensional shape.
Next, let's glue the layers together.
Pin it for later here,