Learn how to make a pumpkin pincushion with this easy sewing tutorial. These are great for putting away your pins and needles and serve as a sewing room décor too!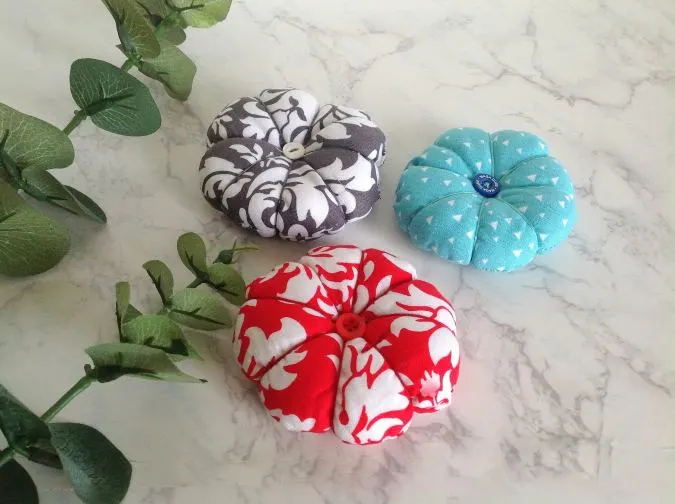 This weekend, if you are not in the mood to try a large project, try this simple pincushion pattern. You will enjoy making it and it is essential for your sewing room as well!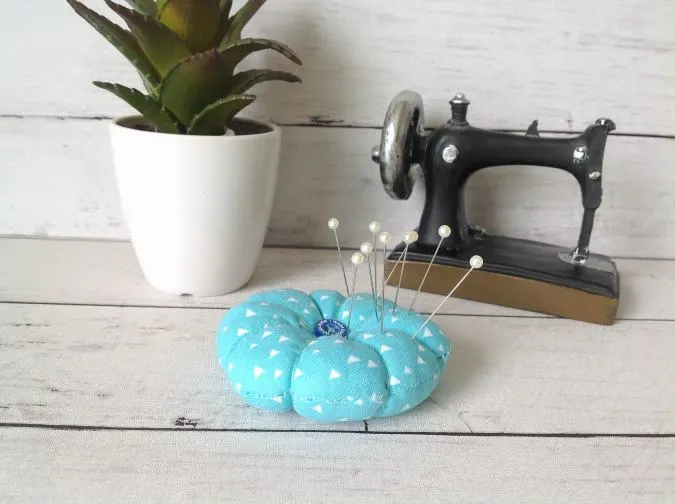 Let me be frank, I didn't have a pincushion till I made these. I used to store the pins in a small round bowl. Me being a designer and a seamstress, the bowl looked very unprofessional in my sewing room.
I had plans to sew a pincushion for aeons but I always had the habit of putting away easier projects to try more complicated and interesting ones.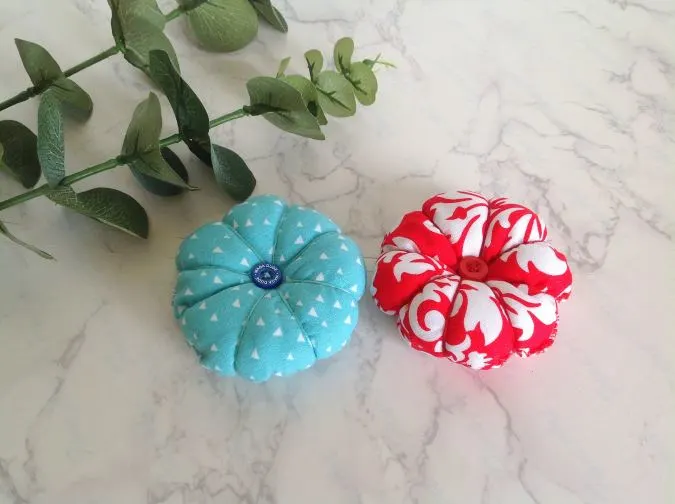 This tutorial on how to make a pumpkin pincushion is designed in the shape of a pumpkin. You can easily make it by cutting two circles, sewing, and stuffing it with a little polyfill fiber. Of course, the embroidery thread and the button make it look like a pumpkin and help you decorate your sewing room too.
If you would like to see a 3- pocket scissor case pattern, click on the picture below: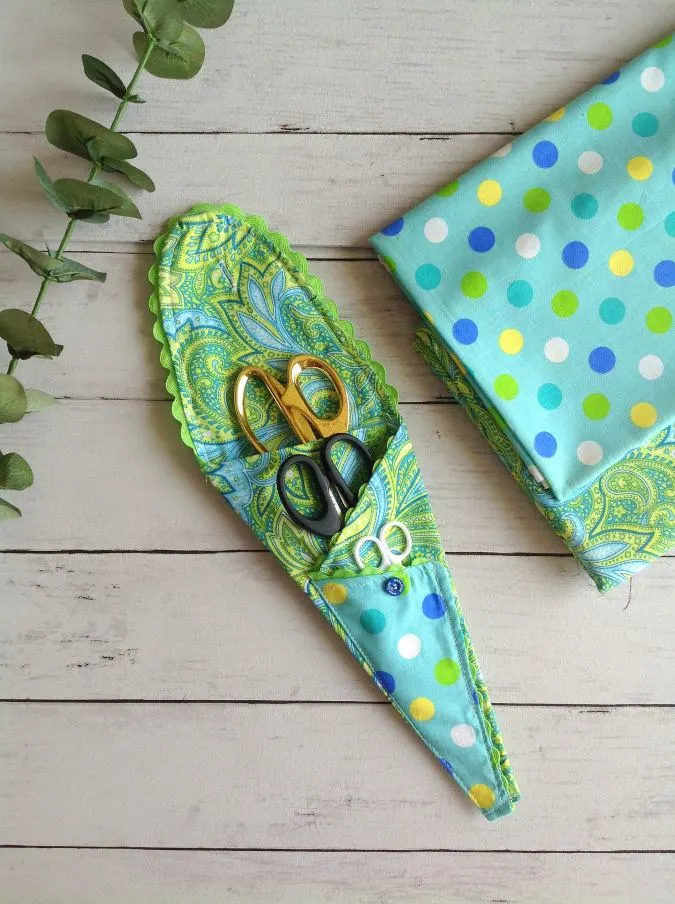 How to Make a Pincushion
Supplies Needed:
Scraps of fabric for the pincushion body.
Hand- embroidery thread in matching color to make the pumpkin segments.
Polyfill fiber for stuffing.
Regular sewing notions.
Next we make the pumpkin segments.
Pin it for later here,