If you would like to sew a really warm hooded scarf for yourself or your little one, here is a free animal scoodie sewing pattern just for you! This tutorial comes with step-by-step instructions and free templates for sizes ranging from a 1-year-old child to an adult!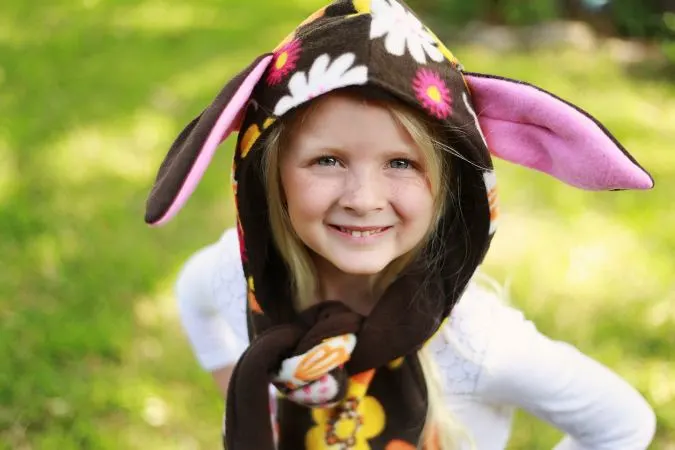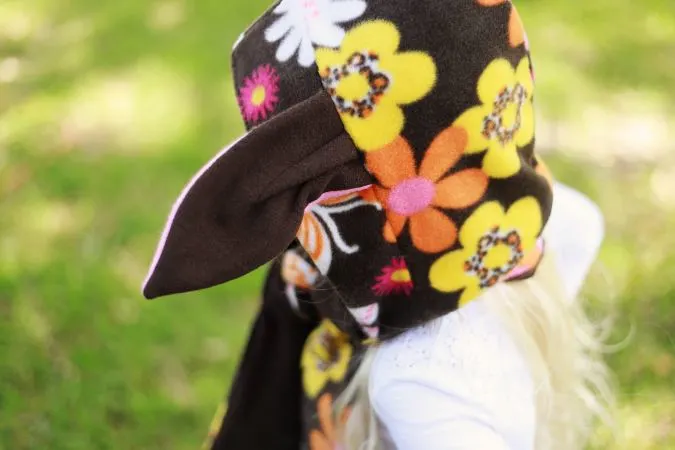 This is a lovely hooded scarf sewing pattern that can be wrapped around your neck to keep it warm. The lined hood helps to protect your head and ears from the intense winter cold.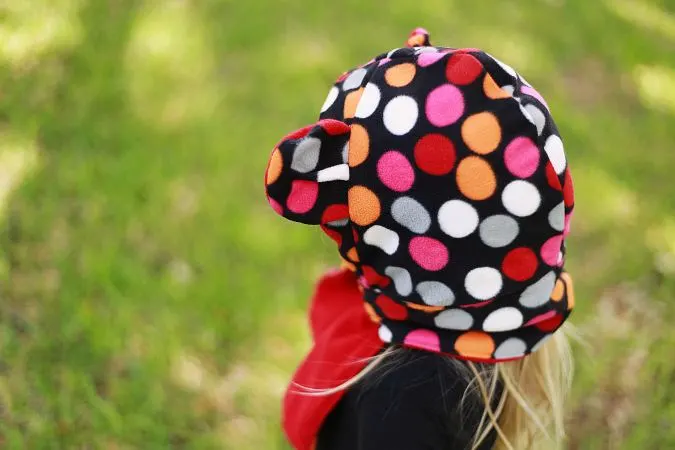 And, if you love animals there are options to add bear, cat, wolf, deer, or rabbit ears to the scarf to make a scoodie with animal ears. This hooded scarf sewing pattern would look lovely when paired with your coat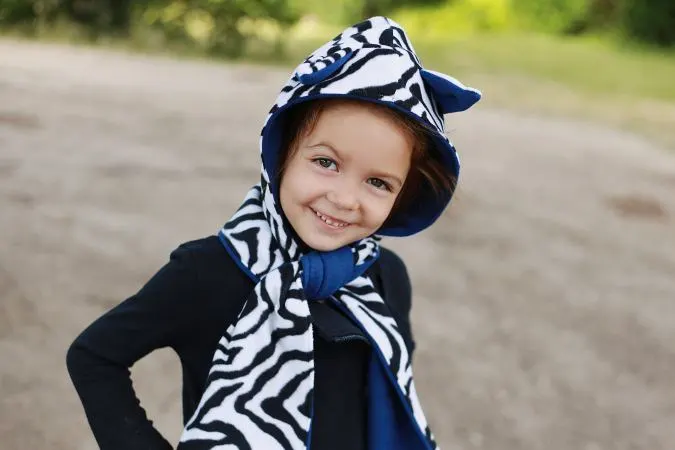 This animal hoodie pattern can be made in different combinations of fabrics. You may use faux fur for the outside and fleece or flannel for the lining if you want it extra cozy. You can even stick on to fleece on both sides for the same effect. If you want it extra light, you can mix and match corduroy, flannel, and heavy-weight cotton.
If you would like to sew a knit dress for your little one, click on the picture below: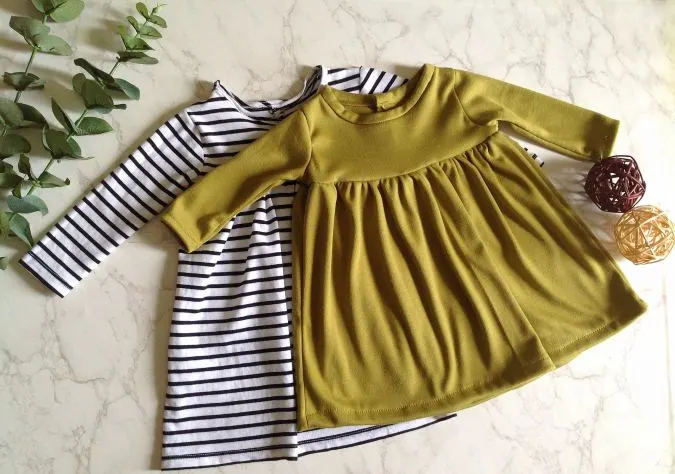 You can follow the written pattern below or purchase an ad-free PDF for just $3.99. Add to cart here.
Hooded Scarf Sewing Pattern
Materials Required:
Fleece, flannel, faux fur, or corduroy for the main hood and outer scarf- requirement specified in the table-1 below
Fleece, flannel, corduroy, or heavy-weight cotton fabric for the hood lining and inner scarf- requirement specified in table-1 below.
Sewing Notions
Erasable Fabric Marking Pen.
Pattern pieces. * Enter your e-mail address and click the subscribe button in the blue box below to start downloading the template.
Instructions for sewing with fleece:
Use a straight stitch or a narrow zigzag stitch.
The longest stitch length works the best with fleece.
Stitch slowly and carefully without stretching the fleece.
You may use a regular sewing machine needle.
Seam allowance is 3/8 -inch throughout unless otherwise specified.
The fabrics shown here are only for illustration purposes and as such may vary from the original.
Fabric Requirements
I have used a zebra print fleece for the main hood and the main scarf and a dark blue solid fleece for the lining.
Table-1
Measurements:
Table-2
Note that in the table below, "L" stands for the length and "W" stands for the width of the fabric piece to be cut.
Sewing
.
.
Next, we attach the ears to the main hood piece.
Next, we need to attach the front piece of the main hood to the back piece.
Let's join the two main hood pieces together.
Next, we need to join the main hood and the lining pieces together.
We move on to the scarf part.
Clip the corners and trim the edges. Turn the scarf right side out and poke out the corners.
Pin it for later here,
That is it about my hooded scarf sewing pattern. Make it plain or make it with animal ears of your choice and enjoy your awesome scoodie!