Sew your own divided tote bag designed to carry your shopping items including your bottles. This free bag sewing pattern is eco-friendly and stylish.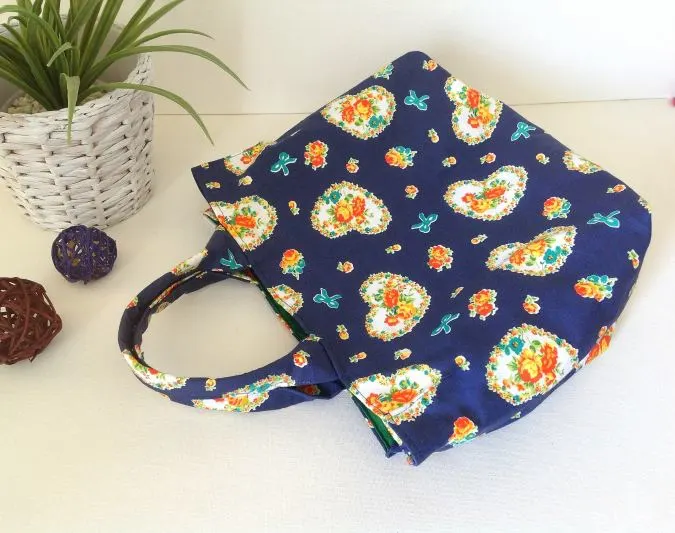 Carry it as a reusable shopping bag to the market and keep your things clean and organized. It is a convenient carrier for glass-bottled goods such as juices or olive oil as well. These totes make thoughtful gifts for your eco-friendly friends, your favorite team coach, or that big family you know.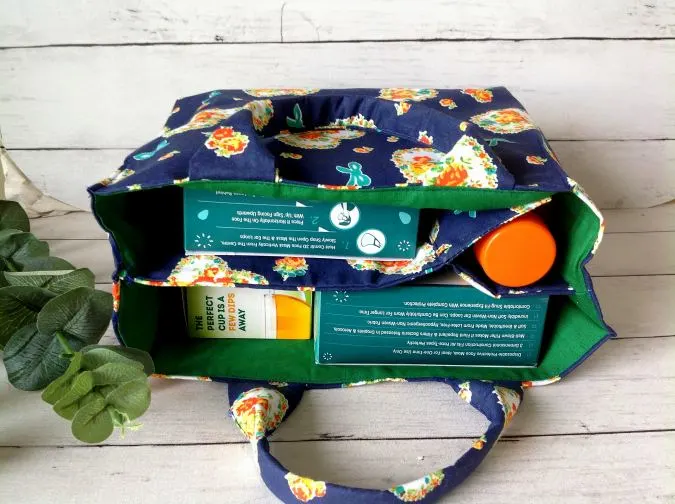 The tote bag sewing pattern is fully lined, with dividers and straps for easy carrying. To accommodate the bulk of your items, the bottom of the pocket is free from the bottom of the bag, unlike the pockets which are sewn shut along the bottom. When not in use, you can simply push the pocket towards the sides of the bag to make room for more storage space.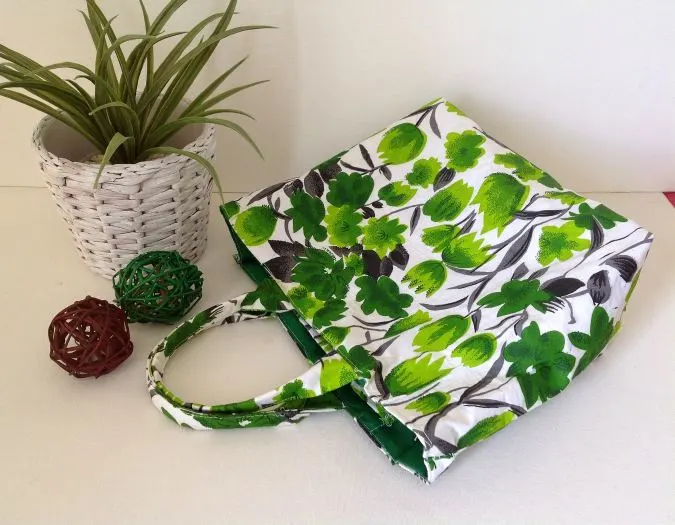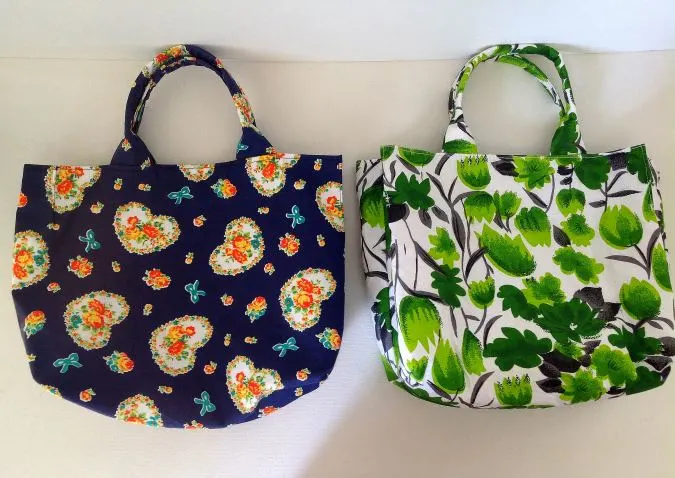 If you would like to learn how to sew a small purse with pockets, click on the picture below: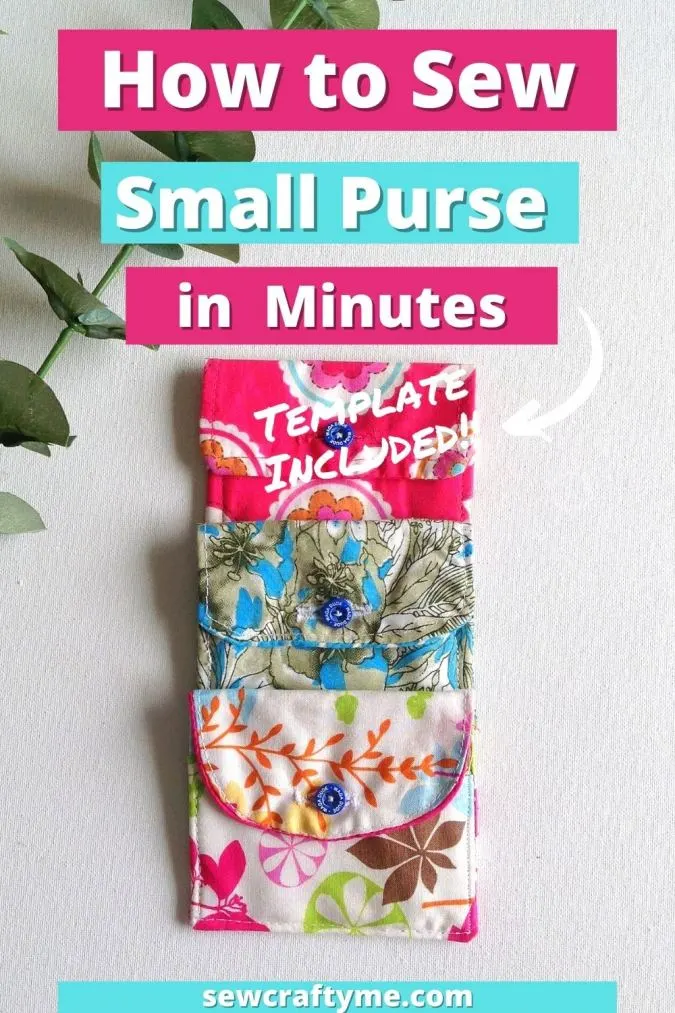 Bag Sewing Pattern Free
Supplies Needed:
Medium-weight cotton fabric in a desired print and color for the bag outer, straps and pockets- 1/2 yard
Medium-weight fabric in a coordinating color for the bag lining- 1/2 yard
Medium-weight interfacing- 1/2 yard
Sewing Notions.
For the bag, you will need to cut fabric pieces in the following dimensions:
Bag lining- in the same dimensions as above (cut2). Here again, cut the corners off as stated above.
Large Bag Pocket- 16.75" x 11"
Small Pocket for a bottle- 16.75" x 3.5"
Bag straps- 12.5" x 4" (cut 2).
Cut interfacing pieces for all the above with the same dimensions.
Let's first start making the two pockets.
We move on to the bag outer.
Let's sew the inside pockets to the lining.
Let's put the two lining pieces together.
Next, we need to box the corners.
Repeat on the other corner.
Next, we do the straps
Let's attach the straps to the bag outer pieces.
Next, we sew the put the two bag outer pieces together.
Let's attach the lining to the bag outer.
Let's box the sides of the bag too. This is to give the bag a professional finish.
Pin it for later here,