Here is another baby romper pattern from me, but this time for baby girls as well as baby boys. This is a very simple romper pattern that can be made from just two fabric pieces and in just 5 steps. In fact, this is one of the easiest of all the romper patterns.
This is a romper pattern suitable for all seasons. You can make it as shortalls for summer or as longalls to be paired with a full sleeve tee- shirt for the colder months.
This romper sewing pattern comes with shoulder buttons for closure and as such, it is very easy on and off. That makes it the perfect choice when you plan to sew for a baby.
This free baby romper sewing pattern is very easy to experiment with and customize. You can cut solid colors from one piece and cut the other piece from coordinating printed fabric to make stylish rompers that look like store-bought ones.
Look at the above baby rompers as shortalls and longalls, I made matching ruffled bonnets too! Doesn't the pair look like perfect gifts for new moms?
Try out this free romper pattern; it is simple and fun. It is also one of the few baby sewing projects that's so easy that even a beginner seamstress may complete it with satisfying results.
If you would like to see all my baby patterns in one place, click on the picture below: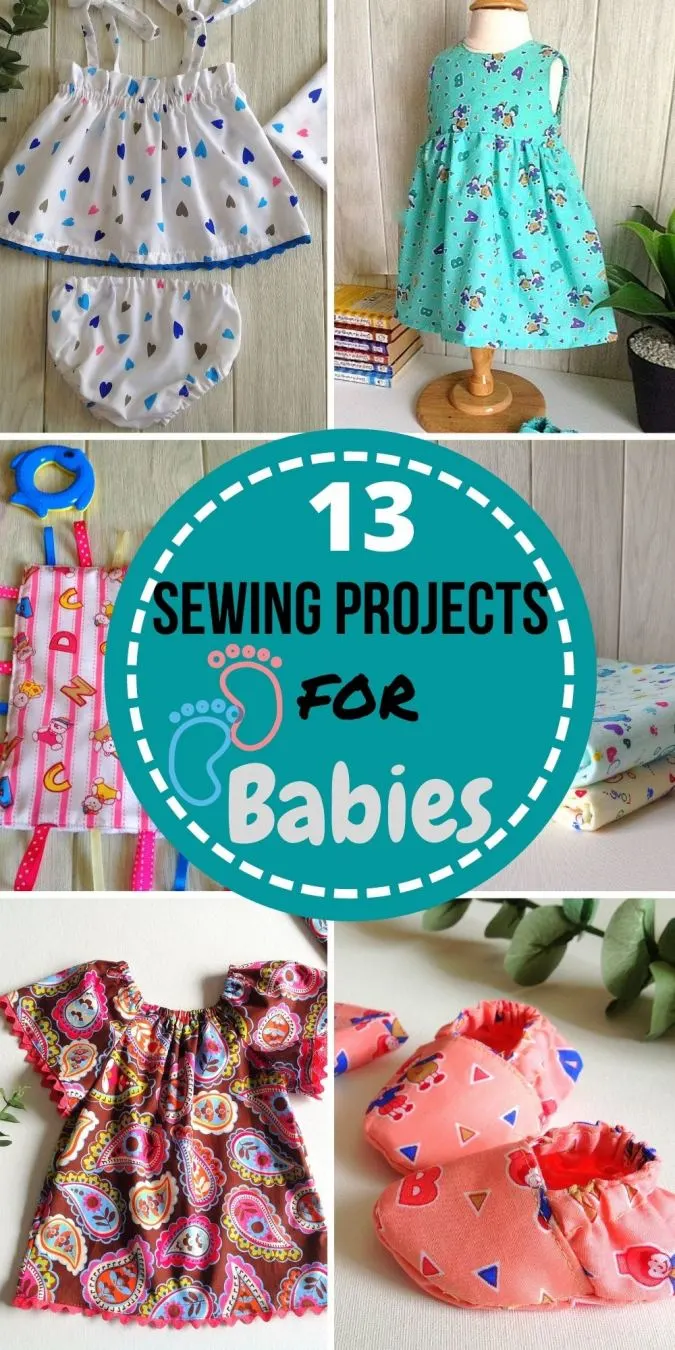 You can follow the written pattern below or purchase an ad-free PDF for just $ 3.99. Add to cart here.
Easy Baby Romper in 5 Steps
***Skip to the end of the page, for the video tutorial***
Materials Required:
Fabric for the overall body- you may use medium weight plain or printed cotton fabric, denim, or corduroys-requirement specified in the table-1 below.
Fabric for the facing- requirement specified in the table-1 below.
Ornamental buttons for the shoulders-2.
All the fabrics used here are 44/ 45 inches wide.
The fabrics shown here are only for illustration purposes and as such may vary from the original.
The seam allowance is 3/8 -inch unless otherwise specified.
I suggest you read the entire pattern once before starting to get a general idea.
All seams are to be finished by zigzag or serger.
Fabric Requirements
Table-1
Pinch to zoom for mobile users.
Approximate Finished Measurements
Table-2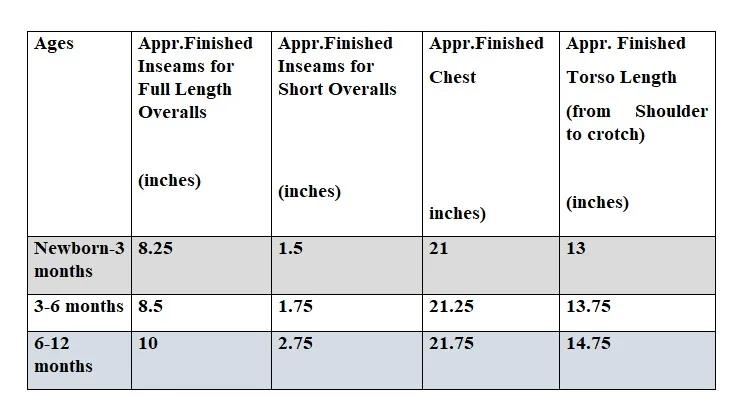 Cutting Layout for All Ages.
Step-1: Cutting The Pieces
Step-2: Sewing The Center Seams
We move on to the facing pieces.
Step-3: Sewing The Overall and Facing Together
Step-4: Finishing The Lower Hem
Step-5: Finishing The Inseam.
Our overall is almost done, we need to do the buttonholes and sew the buttons.
Find the video tutorial below:
Pin it for later here,
I love how this baby romper pattern turned out and can't wait to see your version! Make sure to share it with us!