Learn how to make a DIY drawstring pouch with this easy sewing tutorial! This is a cute little reversible drawstring pouch pattern, that can be used to store your little things.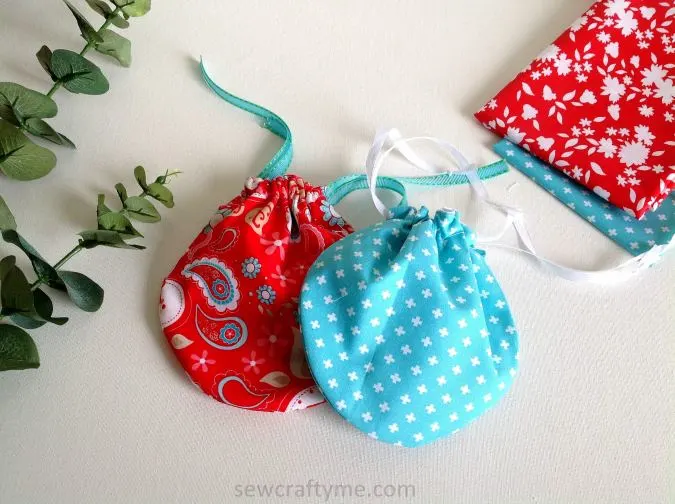 Small pouches are the best to keep your teeny tiny things neat and organized. They are the best to carry these things when you go outside your home or travel.
I often find myself searching hard for my chapsticks, lipsticks, or even my sanitizer inside my bag. With this drawstring pouch, I don't have to turn my bag upside down, searching for them. I can keep them in these little sacks, just ready to use.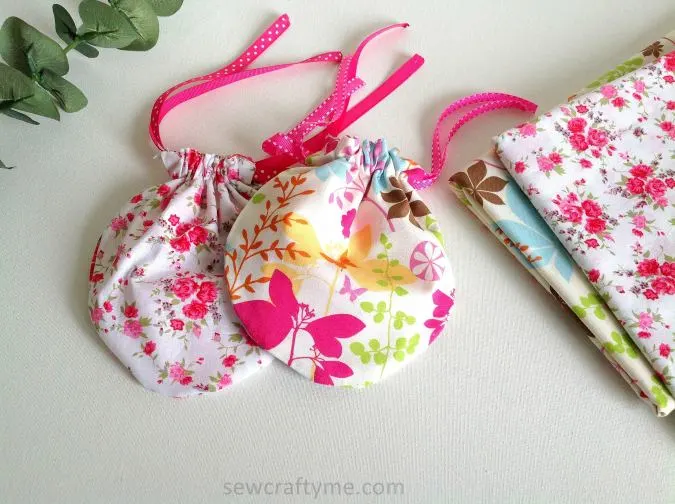 This DIY drawstring pouch can be opened and closed quickly by just pulling the drawstring and as such, they are very useful and handy even for storing coins.
Here I have done a DIY tutorial for a reversible drawstring pouch. You can make a tiny two-in-one bag by using different fabric for the inside and outside. These tiny little pouches need just fabric scraps and so they are definitely a stash buster.
If you would like to see more easy sewing projects, click on the picture below:
DIY Drawstring Pouch ( Easy Sewing Project)
Supplies Needed:
Scraps of fabric for the pouch outer
Scraps of fabric for the pouch lining.
Satin ribbon pieces- 20 – inches (cut 2).
Sewing Notions.
Pouch template.
This template will give you a finished drawstring pouch with an approximate diameter of 6.5 – inches.
Pin it for later here,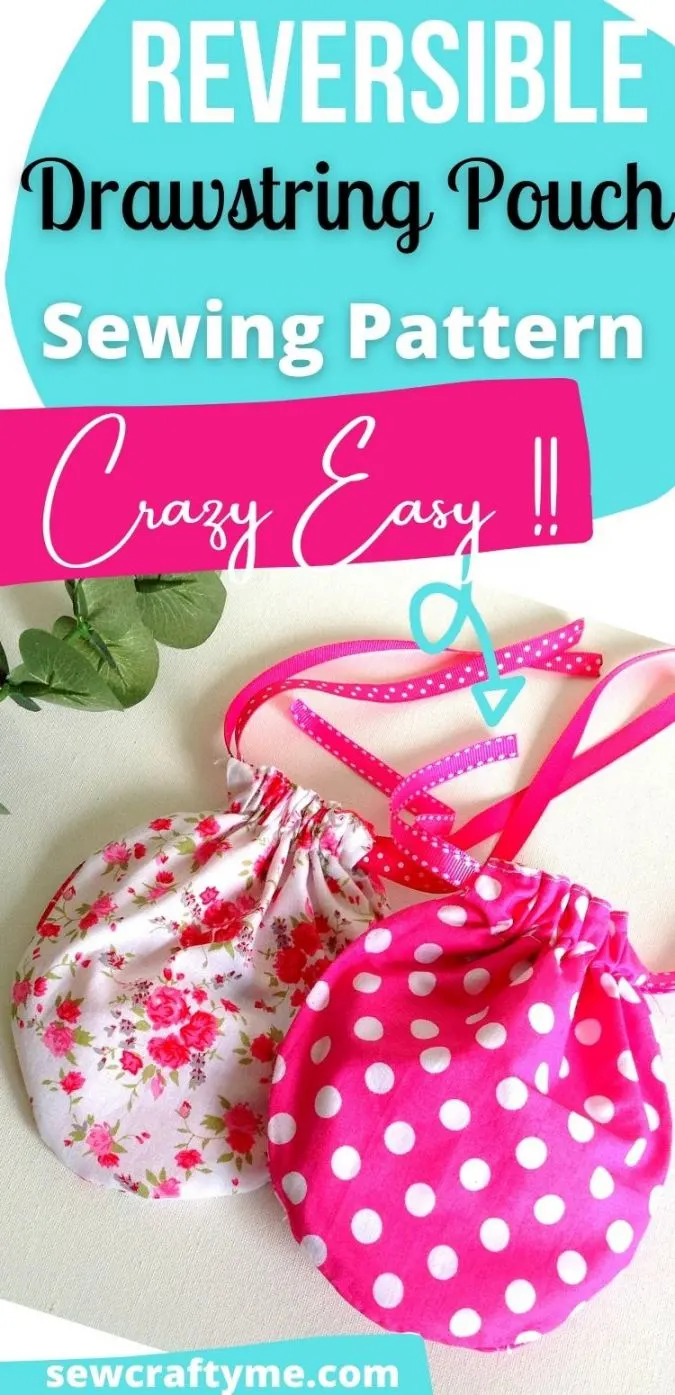 For more of my free patterns, click here.
For hundreds of free patterns and DIYs, visit allfreesewing.com.
Now you have learned how to make cute little sacks with this DIY drawstring pouch tutorial. These little pouches are very useful to store and carry your little things and are great as handmade gifts too!