Sew adorable and useful baby mittens using this mitten pattern – You get templates for two sizes and is an easy and quick sew! Follow the tutorial below and sew a bunch of them for any new mom!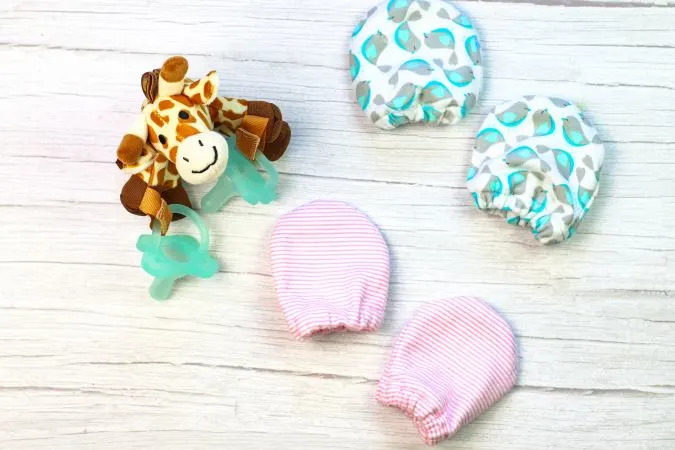 When my kids were babies, I would always make them wear tiny mittens to keep those little hands warm and cozy. Moreover, how much ever I cut their nails, I always found them scratching their faces and these no scratch baby mittens were often necessary to protect them.
Of course, I could use the store-bought ones. But, being an ardent sewist, I never liked the designs or the styles of mittens I bought. I always wanted to sew them for my little ones.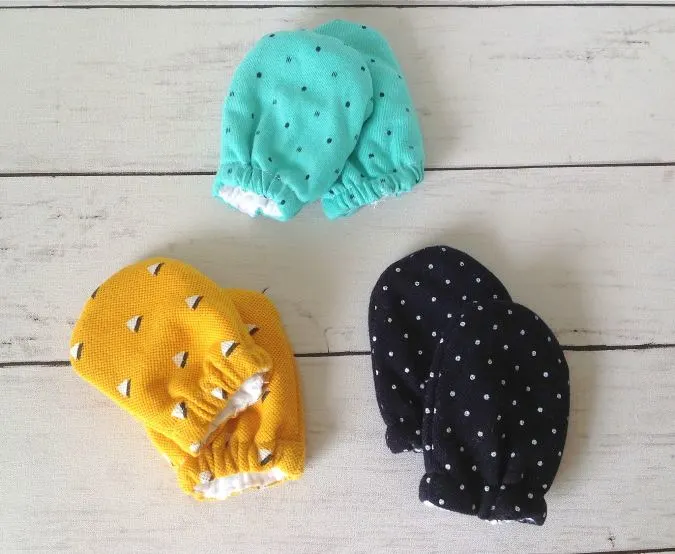 This mitten pattern is super easy to make. You only need tiny scraps of flannel or Minky to sew them for the colder months. For the hot summer months, you can use medium-weight cotton.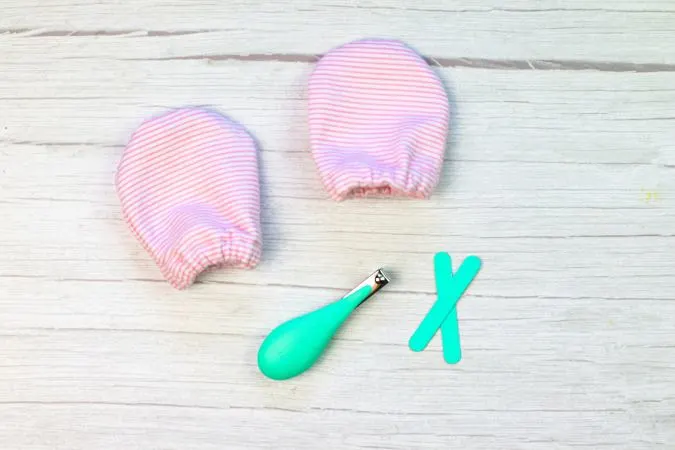 This tutorial on how to make baby mittens is so easy that any beginner can give it a try. There are not many steps involved and you can sew it in minutes!
Mittens have also been a staple on my baby shower gift sets. Sometimes, I loved sewing matching bibs, burp cloths, booties, and mittens with matching fabrics and gift them to the new moms among my family and friends.
If you would like to sew a matching bandana bib for your baby, click on the picture below: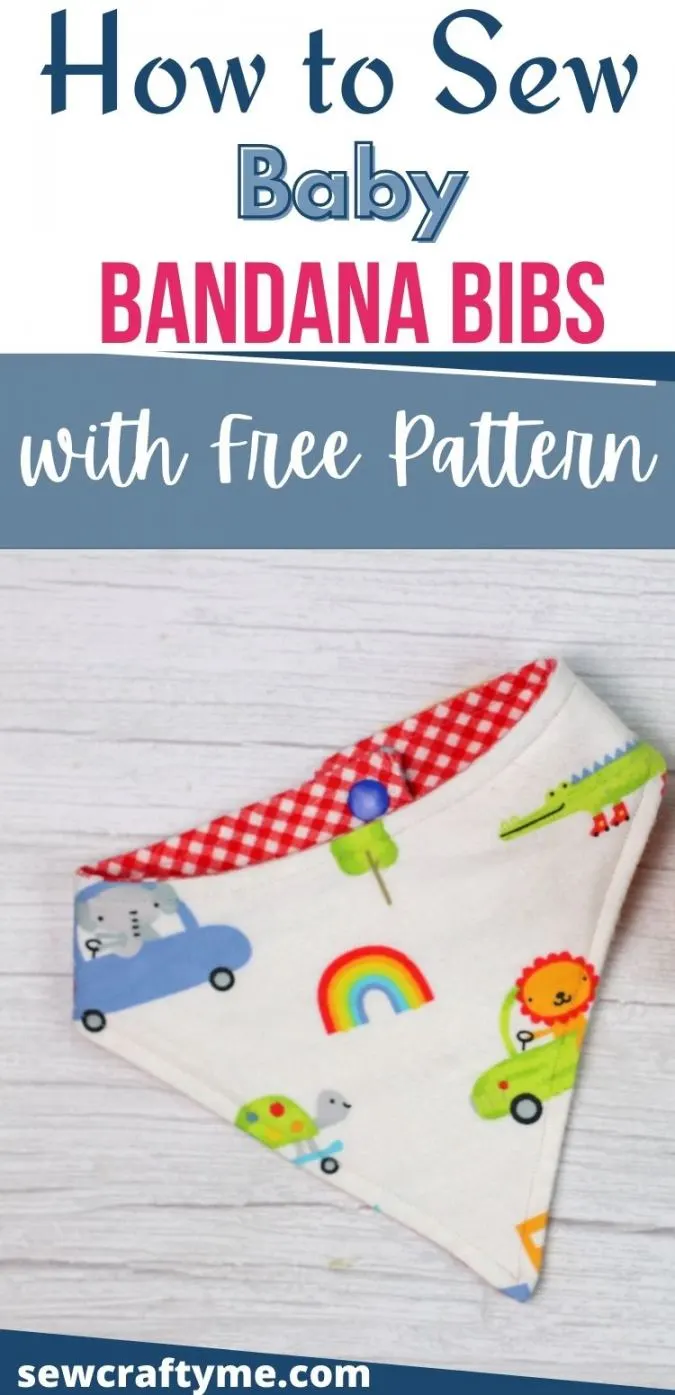 Easy Baby Mittens Tutorial
Supplies
1/4-yard flannel fabric for the outside ($4.44 at Walmart or $7.99 at Joann)
1/4-yard flannel fabric for the lining
PDF Baby No Scratch Mittens Pattern (includes 3- or 6-month sizes)
¼ yard of ¼" elastic ($3.97 for 16 yards at Walmart or $0.99 per yard at Joann)
Matching thread
Sewing pins or clips
Scissors
Turning tool
Iron and ironing board or iron mat
Pattern Template. * Enter your e-mail address and click the subscribe button to start downloading the template automatically.
Skill Level: Beginner
Approximate time to complete: 30 minutes
Approximate cost to make 2 mittens from Walmart supplies: $2.82
Instructions:
If you would like to watch a video tutorial on how to make baby mittens, find it below:
Pin it for later here,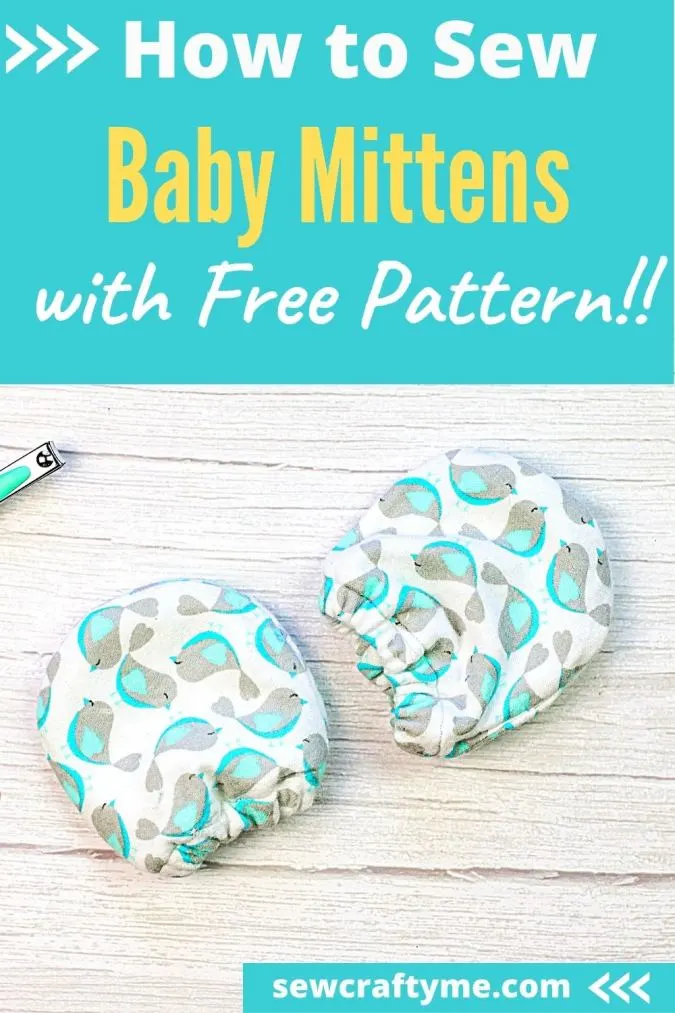 Before you sign off, check out this awesome article about the calming effects of sewing, Click Here.
Can you believe you have finished your baby mittens already? If you have a baby in your life or you have a friend who has a baby, you can make a number of them using this mitten pattern.