Learn how to make personalized Starbucks Christmas cups with this easy and fun Cricut tutorial. Here you will find step by step instructions and free Starbucks SVG files to make it in minutes!
Customized Starbucks cups have been around for a while now, but it seems like they are getting even more popular this year. If you have a Cricut cutting machine and want to make your own, I have a couple of free Starbucks SVGs for Christmas this year, just for you!
In this DIY tutorial, I will help you add two types of Christmas inspired borders to your Starbucks cup logo. That includes tips and tricks to transfer two-colored borders.
This is an easy project that's great for beginner Cricut users. It's pretty much "cut the vinyl, stick it on the cup!" But in case you are new to Cricut crafts, don't worry. Stick around and I'll show you exactly how to get it done!
If you would like to make a personalized Christmas potholder with your sewing and Cricut machines, click on the picture below: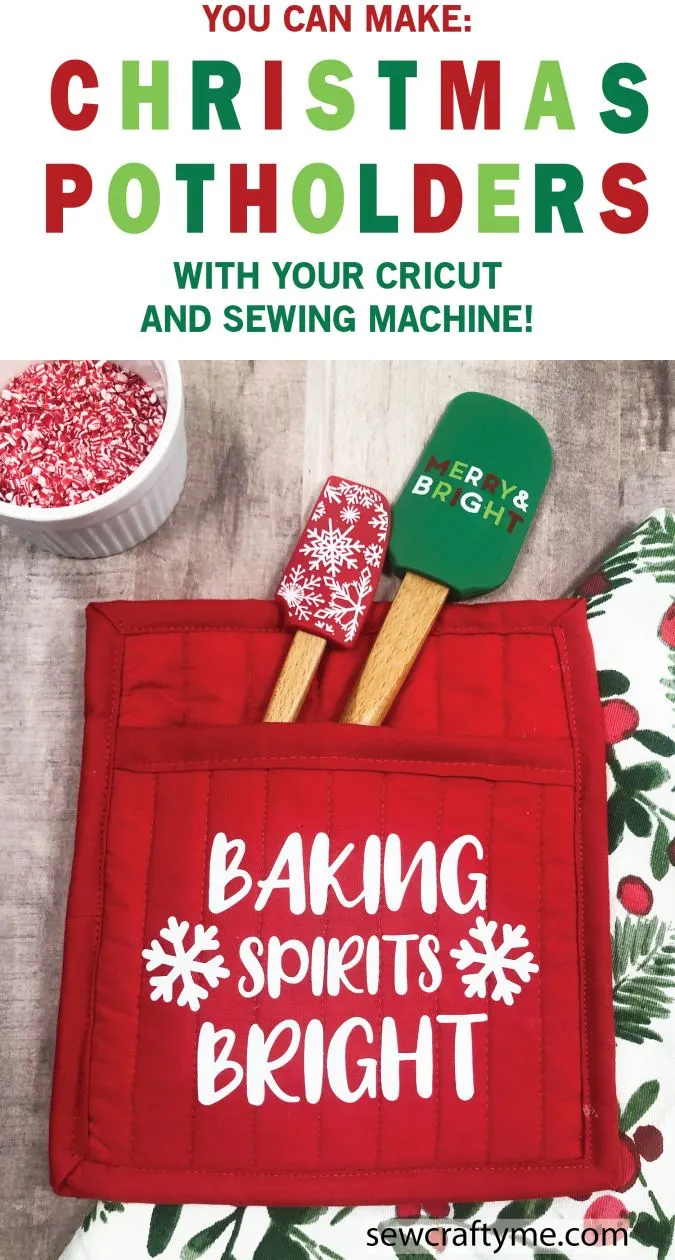 Supplies for DIY Starbucks Christmas Cup
Starbucks cold cup
Permanent vinyl in red and green
Transfer tape
Cricut cutting machine
Weeding tool
Download the SVG file free when you subscribe to our newsletter below:
Note, the decals are sized in this project for a 24 oz Starbucks cold cup. The size of the logo may be different on other cups. You'll have to measure and adjust accordingly.
Personalized DIY Starbucks Christmas Cup
Clean your cup with rubbing alcohol and keep it aside to let dry.
For the wreath, there are two colors, and that can be hard to line up correctly, especially on a curved surface. So here's an easier way to get the pieces aligned correctly. * For the Merry Christmas decal, skip the four steps below and continue reading.
Care instructions:
Cups with vinyl are NOT dishwasher safe. Wash gently in warm soapy water, rinse and let dry.
Liked this Project? Save it For Later!
For more of my DIYs and crafts, click here.
For hundreds of DIYs and crafts, visit DIY & Crafts.com
Now you are ready to make adorable Starbucks Christmas cups for yourself and your loved ones. So, grab your supplies, download my free Starbucks SVG files, and get started!