Learn how to sew a craft supplies organizer tote for your little one so that he or she can neatly organize her wax crayons, color markers and coloring books. Your child can easily tuck in and pull out her coloring supplies from this bag. Once done, she can easily fold it over and carry it wherever she goes.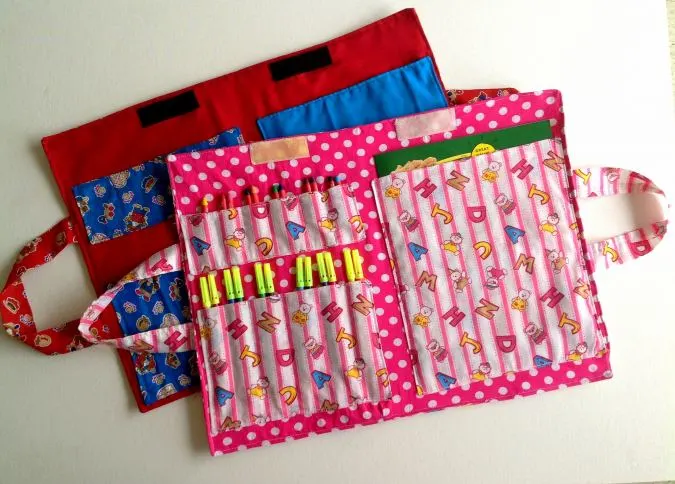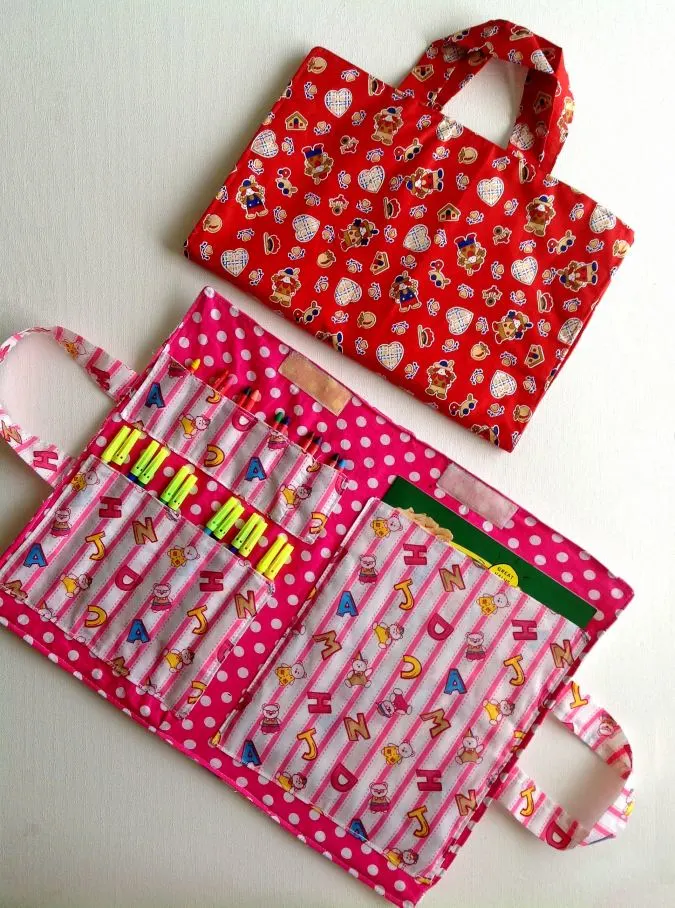 The tote has a Velcro for closure to hold the craft supplies safely inside. If you have a child who loves to color and take her supplies wherever she goes, this crafting tote bag is just perfect for her.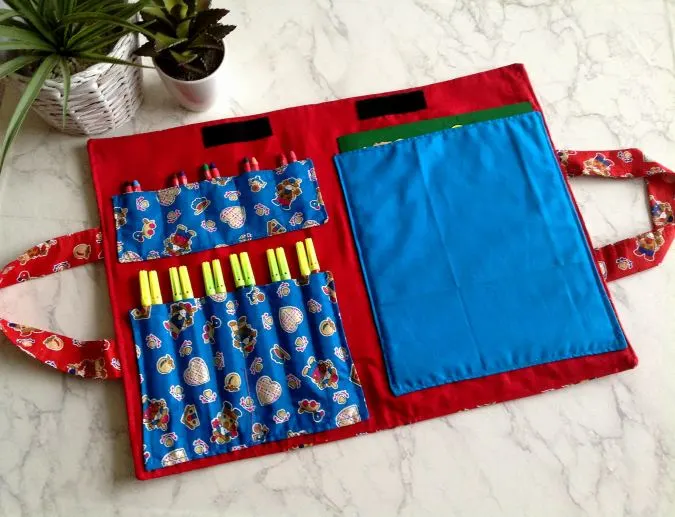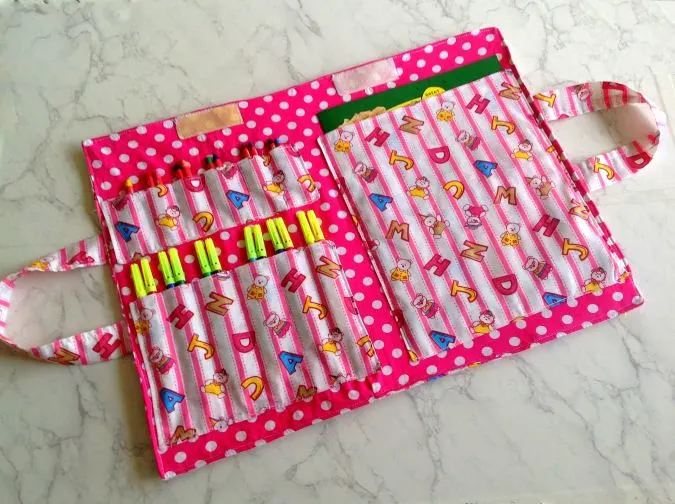 This DIY craft supplies tote is not tough to sew. It is made from a few rectangular pieces of fabric and you can make one easily. With the schools re-opening shortly, you can make as many as you want for your little one or as a gift for someone you love.
If you would like to sew a slim zipper purse to use as a pencil pouch, click on the picture below:
Craft Supplies Organizer Tote Sewing Pattern
Supplies Needed:
Medium- weight cotton fabric for the crayon tote outer- 1/2- yard
Medium- weight cotton fabric for the tote lining- 1/2 yard.
Medium- weight cotton fabric for the pockets- 1/4 yard ( you may use cordinating leftover scraps for the pockets).
Heavy- weight fusible interfacing- 1/2 yard.
Cotton batting- 2/3 yard.
Sewing Notions.
Cut your pieces with the following measurements:
Crayon tote outer- 19.75" x 14.75"
Crayon tote lining and interfacing- Same measurements as above.
Pocket-1 for the wax crayons- 9" x 3.5"(cut 2)
Pocket-2 for the color markers- 9" x 6.25" (cut 2)
Pocket-3 for the coloring book- 9.75" x 11.25" (cut 2)
Strap-12" x 3.5" (cut 2)
Batting- 23.75" x 18.75" .
We first start making the pockets.
Next, we sew the pockets to the lining piece.
Let's move on to the tote outer.
Next, we sew the handles for the tote.
Let's join the tote outer and lining pieces together.
Pin it for later here,