Learn how to sew adorable dolls' clothes with this easy DIY sewing project. This is a simple doll dress sewing pattern, that will upgrade your little girl's AG doll wardrobe with minimal effort.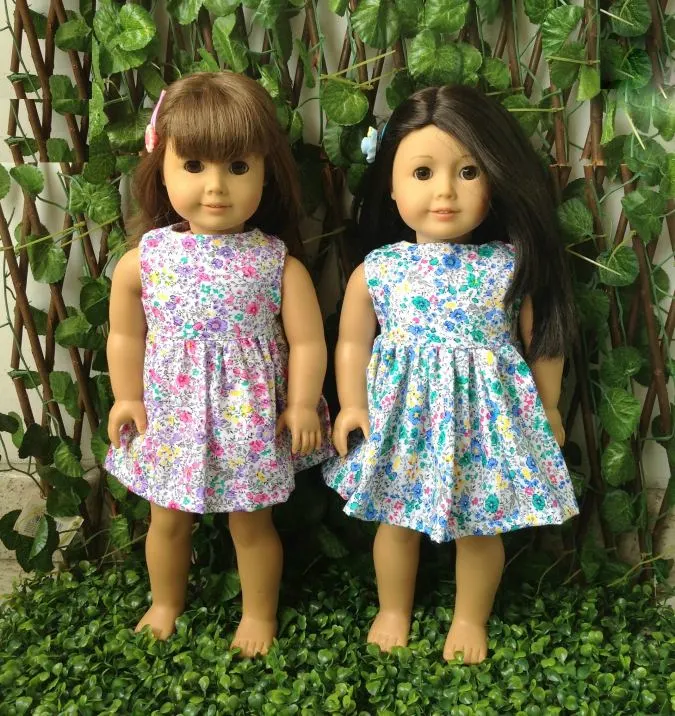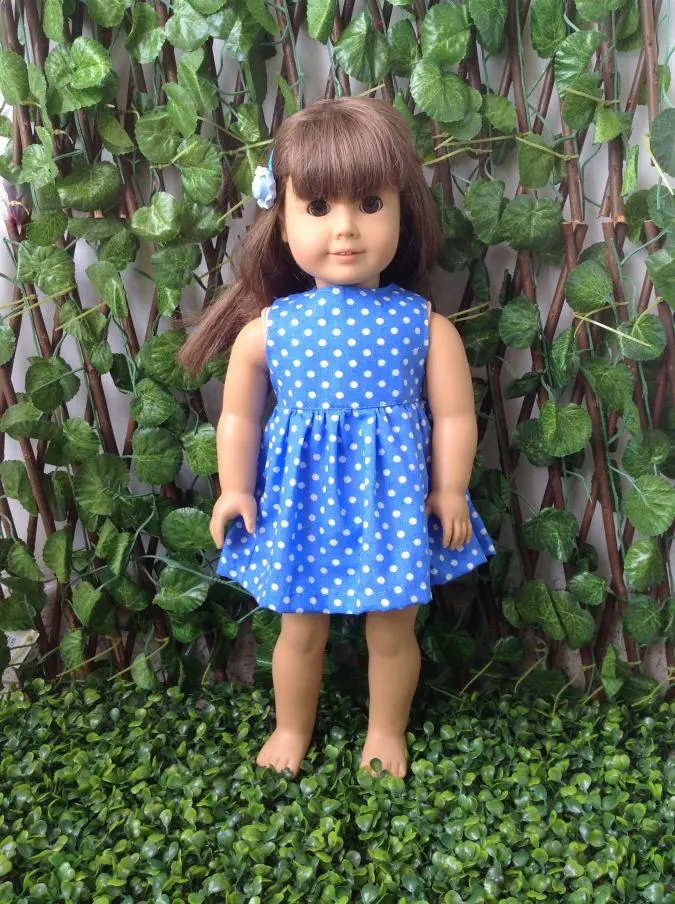 It has been a while since I drafted a doll dress sewing pattern but now I am back with a lovely addition to your little girl's AG doll closet. It is a classic style doll dress pattern that is sure to add a vintage touch to her collection.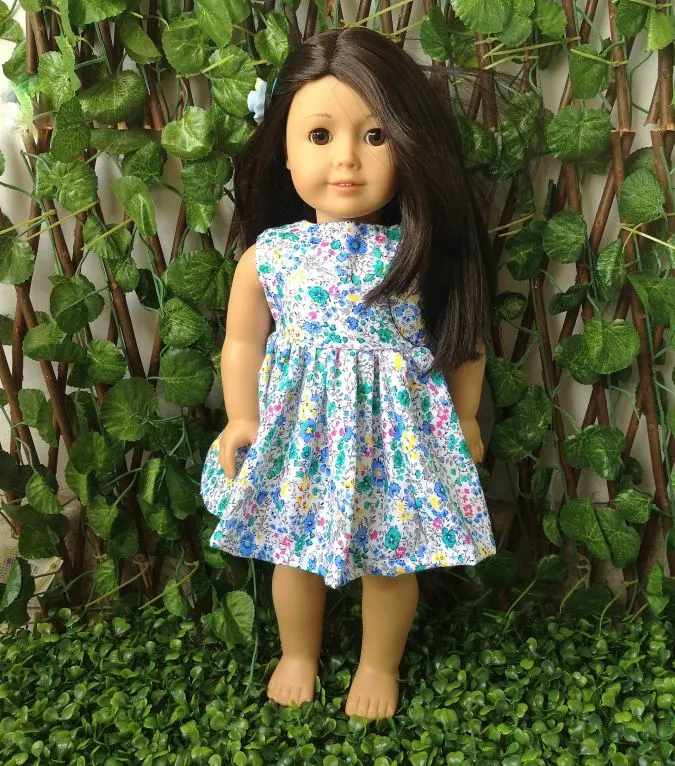 This doll dress with a simple yoke is a replica of my easy baby dress. Now, you can sew matching dresses for your little girl and her doll to let her have fun in the sun!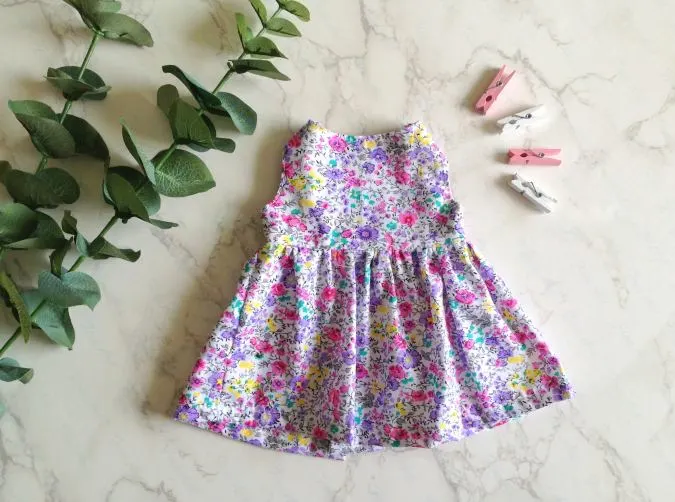 Sew the dress in beautiful summer colors to bring some light and breezy feel to the AG doll's warm-weather wardrobe. Accent the doll dress sewing pattern with lace or pompoms along the hemline or add a cute little ribbon bow along the waist to turn it into fashionable doll clothes.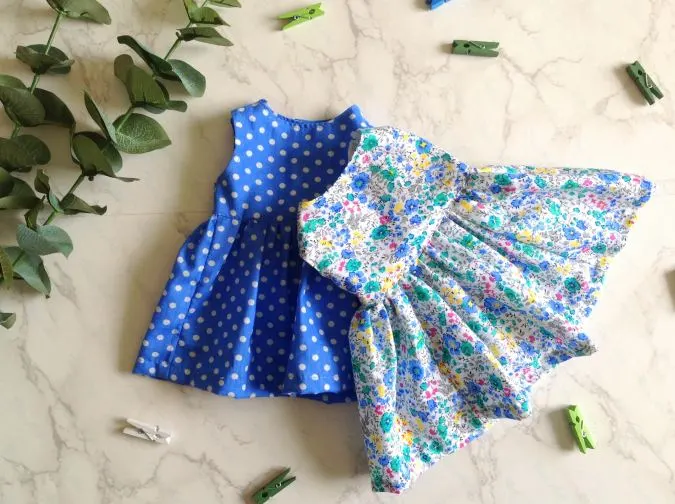 The fully open back that is fastened by Velcro makes the doll dress very easy for on and off. If you have tried my baby dress patterns, I bet it would be easy for you to sew these dolls' clothes.
For more of my doll dress patterns, click on the pictures below:
You can follow the written pattern below or purchase an Ad-free PDF for just $2.99, Add to Cart here. The pattern will be e-mailed to you.
Classic Style Doll Dress Sewing Pattern
*To keep the tutorial easy for my beginner readers, I have made the dress with the seams exposed. If you would like to sew the dress with covered seams, you may follow the steps in my Easy baby Dress Tutorial.
Materials Required:
1) Medium weight cotton fabric scraps for the dress.
2) Velcro pieces or snap buttons for closure- 3 sets.
3) Sewing Notions.
4) Pattern template. ** Enter your e-mail address and click the subscribe button in the box below to start downloading the template automatically.
I suggest you read the entire pattern once before starting to get a general idea
The seam allowance is 1/4 -inch unless otherwise specified.
Repeat the steps to get three more of the same piece (one for the second piece of the back bodice and the other two for the back lining).
You will need to cut your skirt pieces with the dimensions given below:
One front skirt piece, 15-inches long and 6.5- inches wide.
Two back skirt pieces, 8.5- inches long and 6.5- inches wide.
Let's start sewing.
Our bodice is almost done. We move on to the skirt part.
Let's join the front and back skirt pieces together.
Next, we need to gather the skirt. Turn the upper thread tension of your machine to zero and stitch length to the longest to get a basting stitch.
Let's attach the bodice to the skirt.
For more doll patterns, click here.
For more free patterns, click here
Pin it for later here: