Bows are cute little accessories that can adorn whatever you sew! This is a simple bow sewing pattern with directions to make it in three different sizes. All you need is some fabric scraps and you are off to go!
I love to sew cute little things. They look great on photographs and above all, they don't take much of my valuable time!
I design a lot of little girls' sewing patterns and bows can spice up almost all girly things! Be it a dress or a skirt, bows are indispensable!
This tutorial on how to make a fabric bow comes with step by step instructions to help you make it in three different sizes. This is again one of the sewing projects, that any beginner can try.
If you would like to learn how to make a sailor bow, click on the picture below: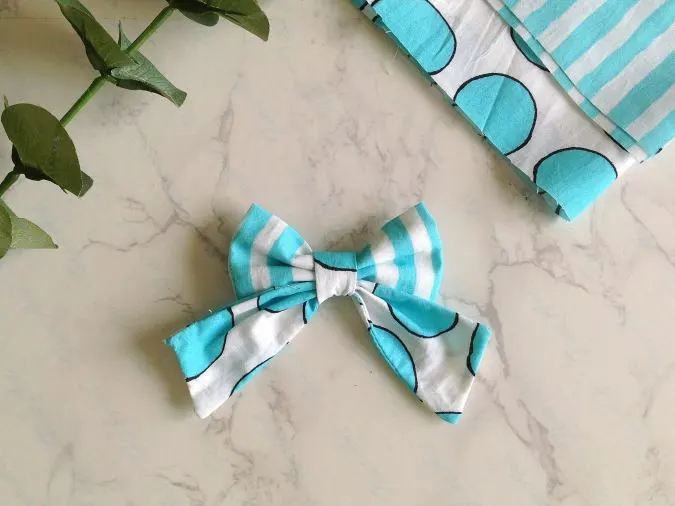 Bow Sewing Pattern
Supplies Needed
Fabric Scraps.
Sewing Notions.
The bow can be made in three sizes.
Large Bow- 6L x 3W
Medium Bow- 4L x 2W
Small Bow- 2L x 1W
Here "L" is the length and "W" is the width of the bow.
You will need to cut just two pieces; the larger one for the bow and the smaller one for the centerpiece.
For the centerpiece, you will need a fabric piece, 3.5 inches long and 2.25 inches wide.
The measurements for the larger piece for the three sizes are given below:
Large bow:
12.75 inches long x 6.75 inches wide.
Medium Bow:
8.75 inches long x 4.75 inches wide.
Small Bow:
4.75 inches long x 2.75 inches wide.
Cut your fabric pieces.
Take the larger piece and fold it in half lengthwise, with the right sides together. Sew it shut along the longer side, as marked.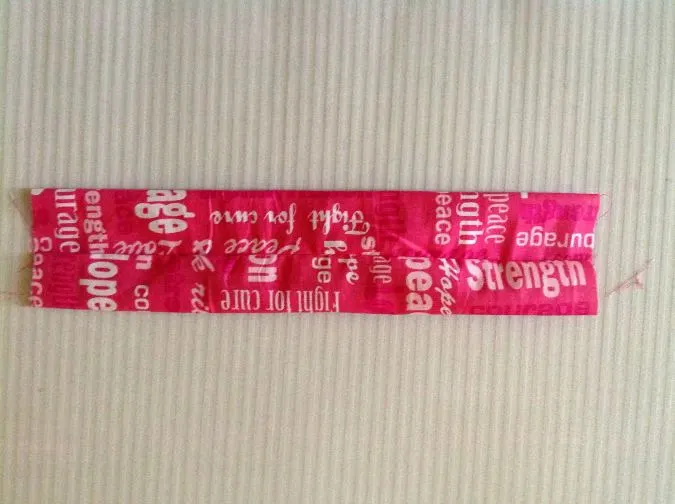 Turn the right side – out and realign the piece such that the seam comes along the center. Press to make it neat and crisp.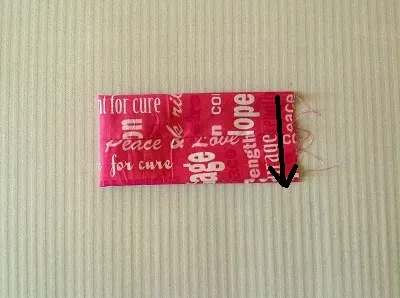 Fold it in half widthwise and sew it shut along the raw edges.
Turn the right side out.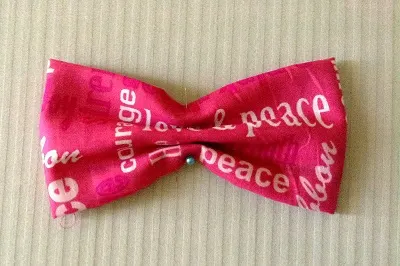 Pinch the center of the bow with your hands, to make three neat gathers and put a pin to hold the gathers.
Next, we make the centerpiece.
Take the fabric for the centerpiece and fold its two longer edges towards the wrong side by ½ inch and press.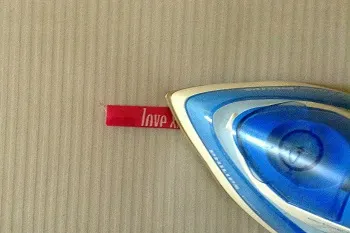 Fold it in half lengthwise and press again.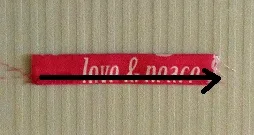 Sew it shut along the edge of the folds.
Next, wrap the centerpiece around the center of the bow and secure by hand sewing or a hot glue gun.
Your bow is ready!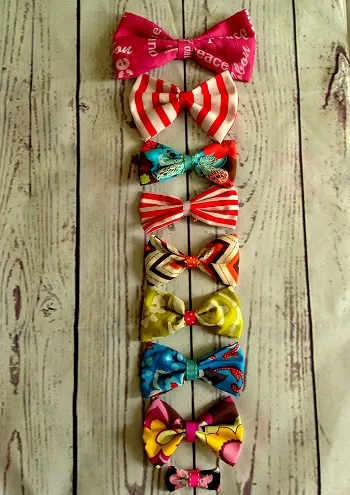 So come on, what are you waiting for? Make them in different colors, in different sizes and add them to almost all your little things like clips, hairbands, bags, dresses, and more!
Pin it for later here,
Have a look at my other fabric accessories pattern here.
For more scrap busting project, visit allfreesewing.