I love to make miniature doll tables and chairs. I've been fascinated by doll crafts, right from the days where there were no Barbies or American Dolls!
I used to collect matchboxes and make cute little furniture for my dolls. Those times, however, craft supplies were limited and we had to manage with what we found around our home to make little dolly things.
This classy doll table is easy to make. You just need a few items and you can whip it up in half an hour or so.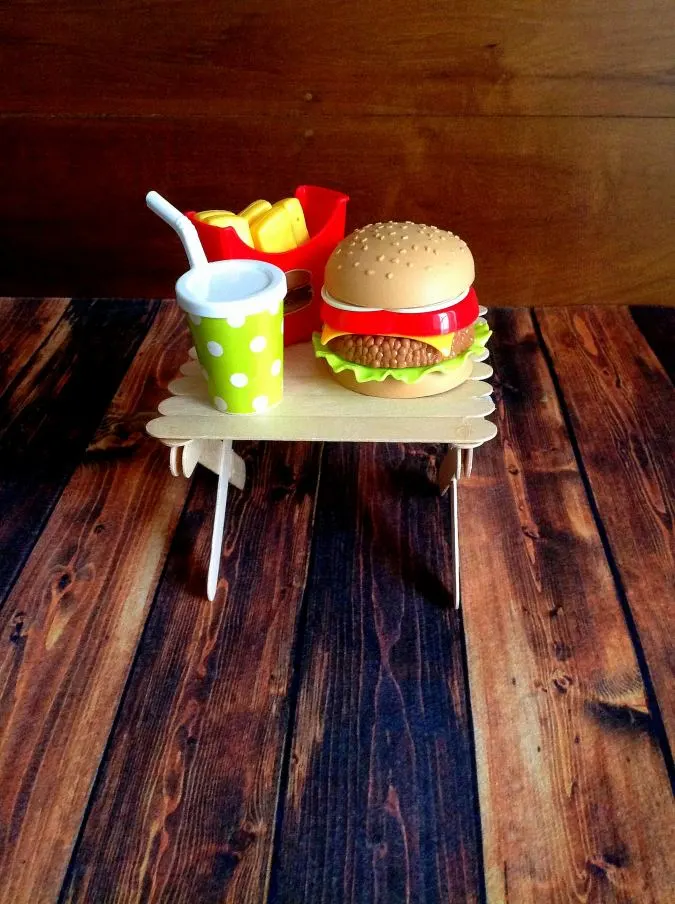 Here, I have used popsicle sticks to make the table. I love working with them since they are easy to put together. Moreover, they give a beautiful classy look to anything you make!
Here I have used plain ones. Use colored sticks to make a more vibrant table.
You can see a doll chair also in the pictures above. I will be publishing the tutorial for the chair shortly.
How to Make Doll Table
Supplies.
*6- inches long Popsicle sticks- 16 numbers.
*Hot glue gun.
Gather your supplies.
Arrange 8 popsicle sticks neatly, one below the other, with the shorter edges in line.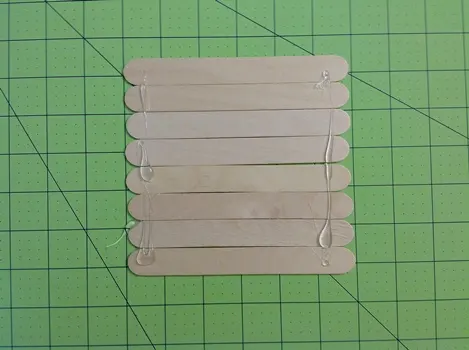 Apply hot glue in a line on both the sides of the arrangement, as shown above.
Place two popsicle sticks on the glue and press to secure. Your tabletop is ready.
We move on to the legs.
Take two popsicle sticks and make an "X" with it. The sticks should cross each other at their midpoints. Repeat with two other sticks.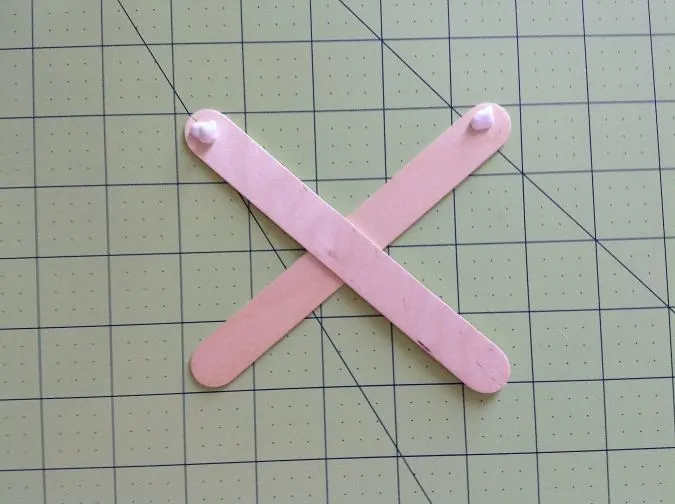 Dab a pearl of hot glue at one of the ends of the sticks and place another stick above it. Flip it over and glue another stick, matching up the first and sandwiching the tip of the "X" in between the two.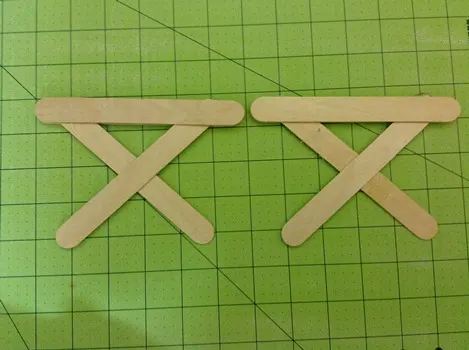 Repeat to get the second leg.
Apply glue on both the sides of the table top.
Place the leg on the glue and press firmly.
Repeat with the other leg.
Your doll table is ready!
If you love doll dresses, you can have a look here
If you love to see more DIY projects, visit FaveCrafts.com
Pin it for later here,