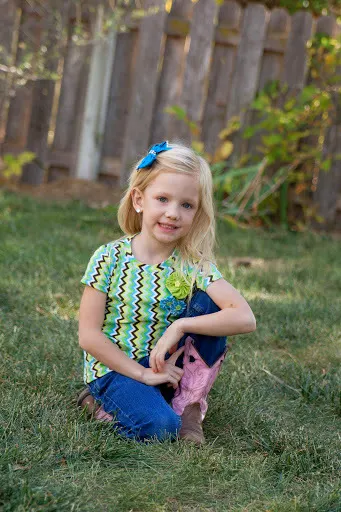 Knit Tees are perfect as all-weather wear. Sewing a tee all by yourself would give you the added advantage of customizing the garment as per your taste. Handling knits during the early sewing years of a seamstress is widely believed to be scary but this sewing pattern would provide you with all the tips and tricks to master the art of sewing with knits.
The pattern contains detailed instructions and explicit color photographs to complete the garment without the usual hassles of sewing with knits. Accentuating the tee with an applique suitable for your boy or girl comes as an added bonus with this pattern. Make this tee in short sleeves to pair it with my bubble shorts pattern, http://blissfulsewing.blogspot.com/2014/03/bubble-shorts-sewing-pattern-girls.html#.Vj9zEL8nJGX for the warm summer months or make the sleeve length to pair it with my cargo pants pattern(coming up), for layering during the chilly winter months.
* The pattern contains detailed step by step instructions for ages ranging from 12 months to 10 years and can be used many times as your child grows.
* It is complete with a pictorial representation of the whole sewing process and is suitable for any beginner.
* This pattern includes printable pattern pieces for the tee shirt body and the sleeve. All you will have to do is print and cut them out.
* The pattern includes applique templates for boys and girls, for all ages.* There are options to sew it as a short sleeved, long sleeved or a cuffed sleeve one.
* The pattern includes guidelines for sewing with knits.
Model photography courtesy, spur of the moment photography.
Payment can be made securely through PayPal. Once the payment is made, the pattern will be emailed to you in 24 hours. If you have any questions or fail to receive the patterns please use the 'Contact Me' form in my blog. Please do not resell the pattern itself or pass it onto others. You are free to sell the finished items made from my patterns. All my patterns are protected by copyright.
See my entire collection of Sewing Patterns:http://blissfulsewing.weebly.com/patterns-for-sale.html
Price: $6.99