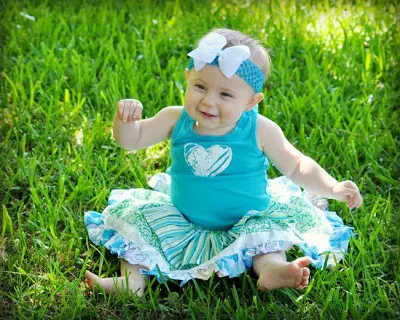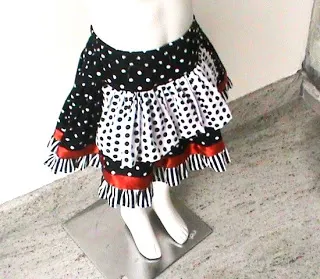 This is a sewing pattern for a twirly girl's apron skirt and not the finished product. These lovely pictures were taken by Olive Coleman Photography.
This girl's apron skirt can be made in many different combinations to spice up your girl's wardrobe this summer. The skirt is quick to work up and can be made in a couple of hours. Choose three coordinating fabrics of your choice and make it your own. The apron part can use up any scrap fabric that you have.
* The pattern contains detailed step by step instructions for ages ranging from 12 months to 10 years and can be used many times as your child grows.
* It is complete with a pictorial representation of the whole sewing process and is suitable for any beginner.
* All my patterns will include printable pattern pieces wherever necessary. On the other hand, if the pattern can be interpreted in a few straight lines, that would be explained to perfection without the added hassle of cutting and gluing the pattern pieces.
Payment can be made securely through PayPal. Once the payment is made, the pattern will be emailed to you in 24 hours. If you have any questions or fail to receive the patterns please use the 'Contact Me' form in my blog. Please do not resell the pattern itself or pass it onto others. You are free to sell the finished items made from my patterns. All my patterns are protected by copyright.
$6.99