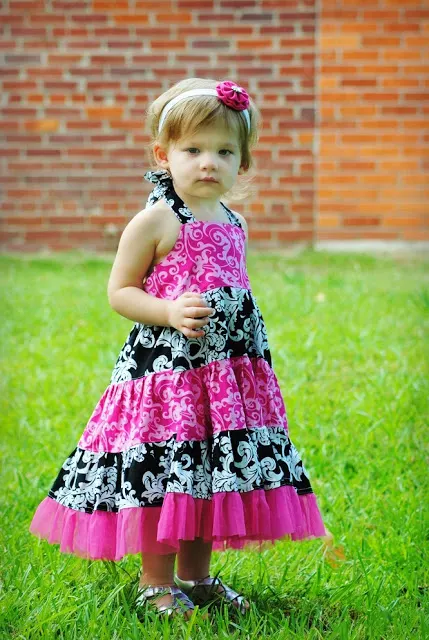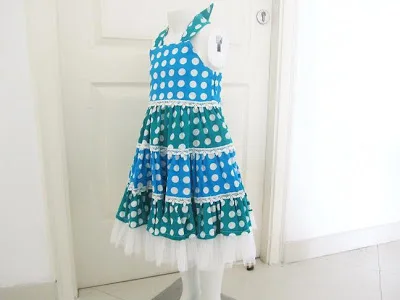 This pdf pattern is for an ultra girlish frock. Your little one is sure to melt hearts in this sweet ruffly dress. This twirly swirly dress is hassle-free with no zipper or buttons. Just slip on and tie at the back in a bow. The pattern also provides a complete description of a scarf design as an accessory. The tiered design is easy to work up and adds a new dimension to the design. Mix light and dark colors, try different prints, combine plain and printed fabric, the options are just endless.
* The pattern contains detailed step by step instructions for ages ranging from 2 to 10 years and can be used many times as your child grows.
* It is complete with a pictorial representation of the whole sewing process and is suitable for any beginner.
* This pattern comes with a printable template for the front and back bodice.
Payment can be made securely through PayPal. Once the payment is made, the pattern will be emailed to you in 24 hours. If you have any questions or fail to receive the patterns please use the 'Contact Me' form in my blog.
Please do not resell the pattern itself or pass it onto others. You are free to sell the finished items made from my patterns. All my patterns are protected by copyright.