Are you searching for the perfect knitting project to cozy up your wardrobe? Look no further! We have a fantastic selection of free scarf knitting patterns that cater to both beginners and experienced crafters.
For those who are just starting their knitting journey, our easy scarf knitting patterns is a fantastic choice. All these tutorials involve simple stitches and clear instructions and you'll have a beautiful scarf in no time. Whether you're gifting it to a loved one or adding a pop of color to your ensemble, these patterns are sure to delight.
No matter your skill level or preference, our collection of free scarf knitting patterns has something for everyone. Pick your favorite pattern today and start creating cozy, fashionable accessories for yourself and your loved ones.
If you would like to have a look at my round up on 17 free blanket knitting patterns, click on the picture below:
20 Free Scarf Knitting Patterns
Embark on your knitting journey with this free scarf knitting pattern. Unveil the art of knitting through the step-by-step instructions, making it a breeze to create your very own scarf.
Delve into the world of stitches and techniques while crafting this free chunky knit scarf pattern designed specifically for newcomers. Embrace the joy of knitting as you fashion a cozy and stylish accessory with this simple and rewarding project.
Elevate your style with the Arbor Scarf, a free and beginner-friendly knitting pattern. Unveil the magic of crafting as you follow this easy-to-understand instructions, resulting in a stunning accessory.
With its captivating design and easy steps, this easy pattern to knit a scarf is your gateway to mastering the art of knitting while creating a fashionable and cozy scarf that's perfect for any occasion.
3. Knitted Scraf With Silk Ribbon
Discover knitting simplicity with this Knitted Scarf with Silk Ribbon pattern – a garter stitch design using just knit stitches for a smooth, elegant finish. This free pattern creates a luxurious, draping scarf that beautifully showcases the silk ribbon.
With only one skein needed, the drop stitch technique enhances the ribbon's charm. Unveil your creativity and indulge in a truly unique accessory, guided by this easy and captivating pattern.
4. Outlander Scraf Brianna Cowl Fraser Pattern
Wrap yourself in the enchanting allure of the Outlander Scarf with the Brianna Fraser Pattern. This captivating design ensures swift knitting, resulting in a scarf that elegantly drapes around your neck and shoulders, offering cozy warmth.
Embrace the free scarf knitting pattern or opt for a printer-friendly, ad-free PDF for your convenience. Whether a fan of the series or seeking a stylish accessory, this pattern merges simplicity and comfort in a truly alluring way.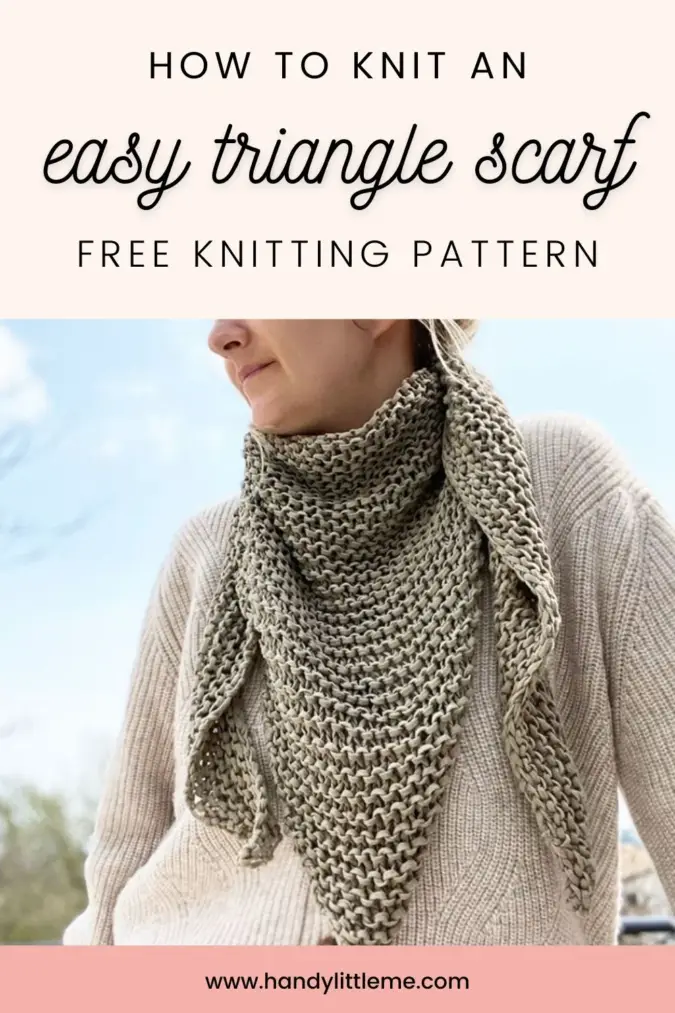 Master the art of knitting with this step-by-step guide on creating an Easy Triangle Scarf. Crafted using lightweight tape yarn, this scarf is an ideal companion for breezy spring days.
Designed with beginners in mind, this pattern is a breeze, requiring only basic knitting stitches. Elevate your style while embracing the joy of crafting as you knit this versatile and chic accessory, destined to become a staple in your seasonal wardrobe.
Indulge in the epitome of comfort and luxury with the Ribbed Velvet Knit Cowl, a knitting masterpiece that seamlessly blends elegance and coziness. Crafted with the finest, most sumptuous yarn, this cowl promises to become the centerpiece of your winter wardrobe.
The cowl's intricate ribbing not only adds a touch of sophistication but also ensures a snug, enveloping fit that wards off the chill of even the coldest days.
7. The Traveler Knit Infinicowl Scraf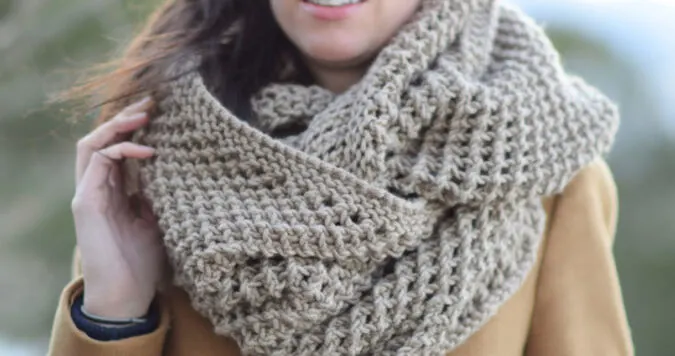 Dive into the world of unexpected transformations with the Traveler Knit Infinicowl Scarf, a knitting journey that took a delightful twist. Originally envisioned as a cozy stitch for a blanket sweater, this pattern evolved into a mesmerizing and versatile accessory that will adorn your neck with a touch of wanderlust-inspired charm.
Crafted with the same affection for the stitch that captured your heart, the Traveler Infinicowl Scarf invites you to wrap yourself in its warm embrace. The pattern, once destined for a blanket, has found new life as an infinity scarf, creating a delightful fusion of comfort and fashion
8. Easy Free Knit Scraf Pattern
Ideal for knitting novices, this free scarf pattern embraces simplicity by excluding purl stitches. Perfect for beginners, it employs a captivating rib stitch, forming a dense and warm accessory.
Revel in the exquisite texture achieved through straightforward repetition. Craft a cozy masterpiece effortlessly, reveling in the magic of knitting as you create a beautifully textured scarf that marries style and warmth seamlessly.
9. Winter Nights Easy Knit Scraf
Embrace the charm of the Winter Nights Easy Knit Scarf Pattern, an ideal choice for both the hurried and the eager. Craft a cozy masterpiece swiftly, perfect for those who thrive under last-minute gift pressures.
With its simplicity, this pattern ensures a quick and satisfying knitting experience. Whether you're a procrastinator or a planning enthusiast, this scarf design promises warmth and style, making it a delightful present or a personal accessory.
10. Staggered Fisherman Rib Scraf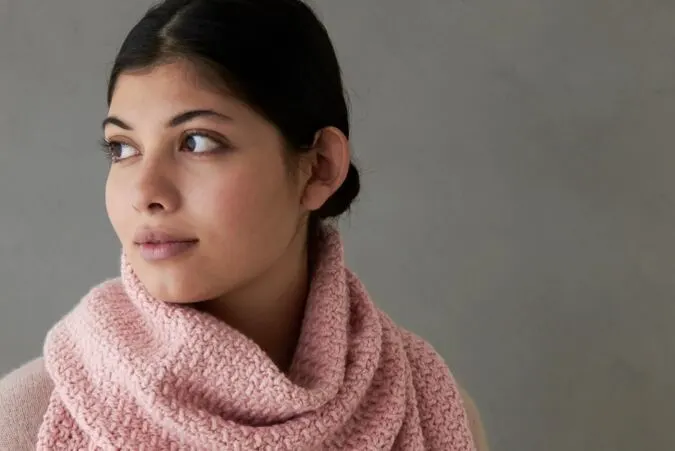 Level up your knitting journey with the Staggered Fisherman's Rib Scarf. Beyond the basics of garter and ribbed scarves, this pattern introduces you to the captivating Fisherman's Rib.
Whether you're a novice seeking a new challenge or a seasoned knitter looking to expand your repertoire, this scarf is the perfect gateway. Unveil the allure of staggered stitches, creating a texture-rich accessory that's both captivating and rewarding to craft.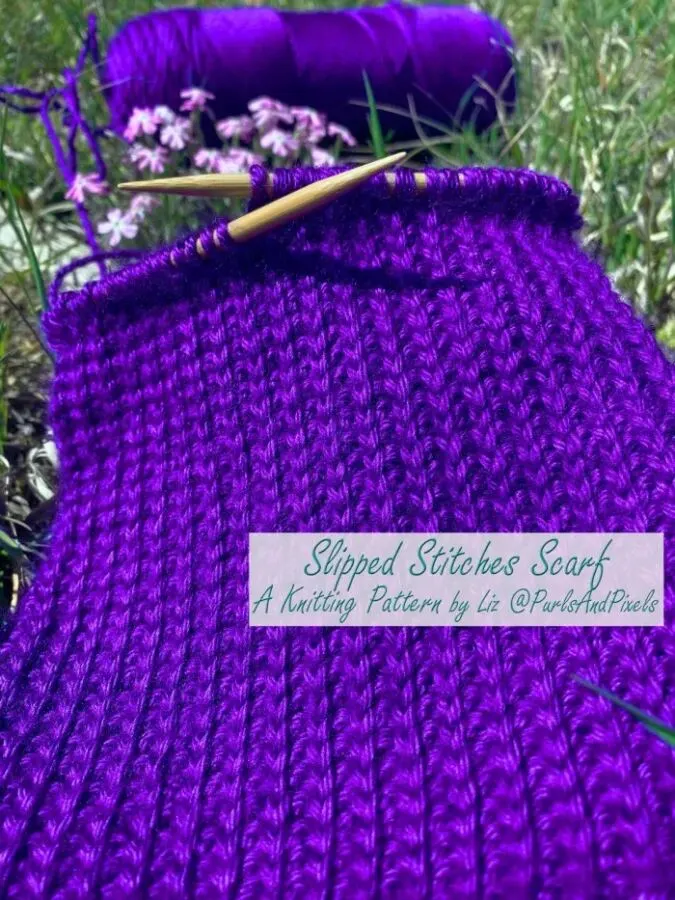 Discover the beauty of simplicity with The Slipped Stitches Scarf, a free knitting pattern perfect for beginners. Crafted with ease in mind, this scarf design offers an accessible project for all skill levels.
Embrace the art of slipped stitches to create a mesmerizing texture. Unveil your creativity as you fashion a charming accessory that combines simplicity and elegance.
Introducing the Beginner Eyelet Scarf – a straightforward design featuring three sets of delicate eyelet borders at both ends. This scarf predominantly employs stockinette stitch, complemented by garter side edges, as well as top and bottom finishes.
This is one of the scarf knitting patterns, perfect for those starting their knitting journey, this pattern offers an approachable project that seamlessly combines classic textures for a charming result. Dive into knitting with confidence and create a lovely accessory with this beginner-friendly pattern.
13. Free Mens Scraf
Elevate men's style with our Free Men's Scarf Knitting Pattern. This design seamlessly blends warmth and sophistication, offering a versatile accessory for any occasion. Created with meticulous detail and a touch of creativity, this pattern caters to knitters of all levels.
Craft a personalized scarf that exudes character and charm, while enjoying the satisfaction of a project that balances comfort and fashion effortlessly. Embrace the art of knitting and treat yourself or a loved one to a stylish essential.
Explore the art of knitting with this Knit Sampler Scarf – a delightful free pattern. Embrace the versatility of scarves as winter approaches. This design, born from a creative journey, showcases a blend of stitch combinations that's perfect for beginners.
Crafted with love and warmth in mind, this free scarf knitting pattern brings together a variety of textures, adding excitement to your knitting journey. Discover the joy of knitting with this charming project that's both functional and fashionable.
Indulge in style and comfort with our Knit Divine Drape Cowl, a captivating free knitting pattern. Tailored for a perfect fit and versatile drape, this cowl complements any weather with its stylish appeal.
Its thoughtful design strikes a balance between a sleek back of the neck and an eye-catching front. As a swift and charming project, this cowl serves as an ideal defense against the initial winter chill.
16. His Scraf
Discover the ideal accessory for the special men in your life with this His Scarf Free Knitting Pattern. Crafting the perfect scarf doesn't have to be a challenge. This pattern features a straightforward fisherman ribbed design, ensuring warmth and style.
Beginners will thrive with the easy 2-row repeat. The fisherman's rib stitch, adored for its reversibility, adds a touch of elegance to this versatile accessory, making it a timeless favorite.
17.Free Seed Stitch Infinity Scraf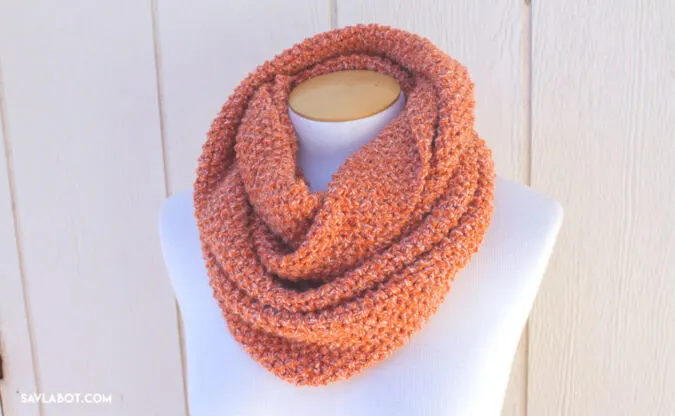 Elevate your style with this Free Seed Stitch Infinity Scarf pattern. Crafted with the cozy charm of the seed stitch, this versatile accessory adds texture and warmth to any outfit.
Whether you're a beginner or an experienced knitter, this pattern guides you through creating a timeless piece. Embrace the art of knitting as you fashion a scarf that effortlessly complements various looks, making it a must-have addition to your cold-weather wardrobe.
18. The Yarrow Scraf
Introducing the Yarrow Scarf Knitting Pattern, a delightful project that embraces simplicity with its garter stitch rib design. Craft a charming accessory effortlessly as you immerse yourself in the meditative rhythm of this pattern.
The Yarrow scarf combines ease and elegance, resulting in a versatile piece that adds a touch of warmth and style to your attire.
19. Bienno Scraf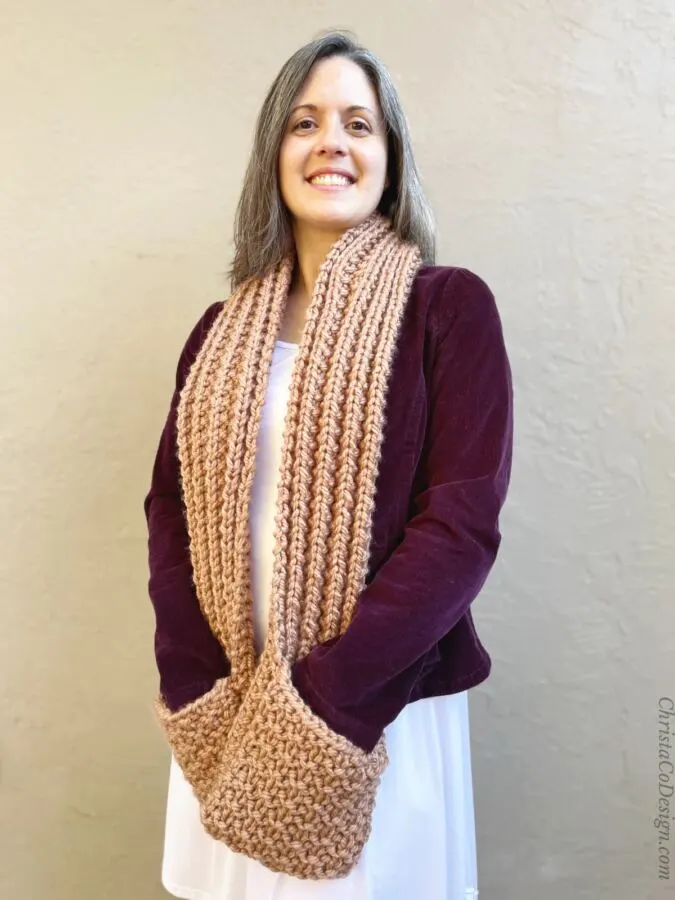 Discover comfort and convenience with the Bienno Scarf with Pockets Knitting Pattern. Embrace cozy elegance with this pattern that offers a fold-up design for added warmth.
Craft a scarf with basketweave pockets and an inviting ribbing stitch that exudes coziness. Whether you're a novice or an experienced knitter, this free pattern guarantees a cuddly and stylish accessory that's both functional and fashionable.
20. Honeycomb Cable Knit Scraf
Create a cozy masterpiece with our Honeycomb Cable Knit Scarf Pattern. Designed for all knitting levels, this exquisite scarf features a captivating honeycomb cable motif that adds texture and charm.
With just two essential stitches, you'll effortlessly craft a timeless accessory that wraps you in warmth and style.
I hope you have enjoyed my collection of free scarf knitting patterns. If you would like to save it for later, pin it below!
Pin it for later here,