This free sewing pattern for a sanitary pad purse is the perfect DIY sewing project you have been looking for. These small purses are great to store and carry your sanitary pads and are a great gift idea as well.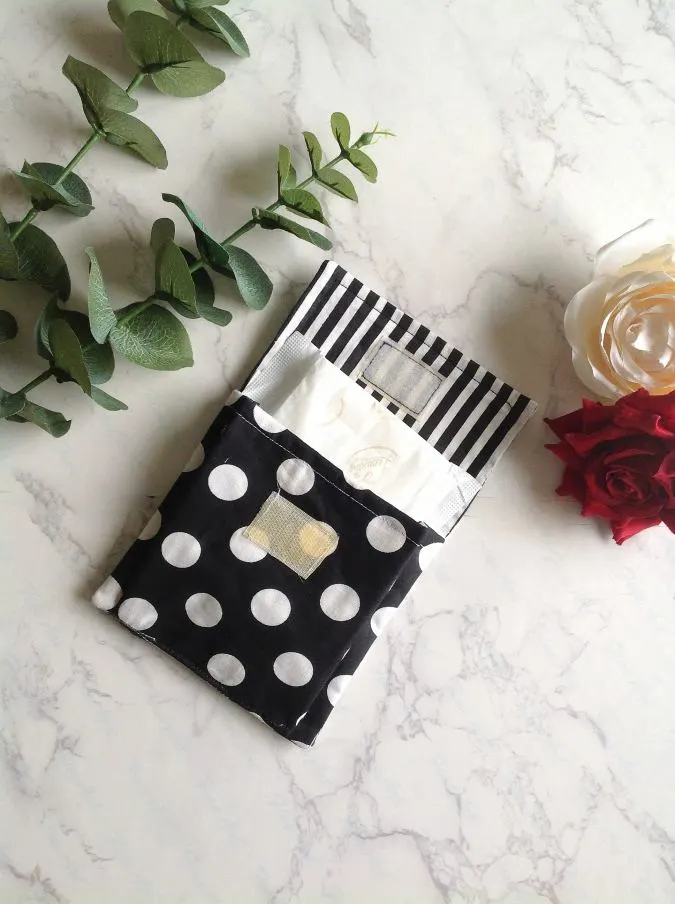 A Sanitary pad storage purse is designed with Velcro to keep items from falling out. You can use a magnetic snap in place of the Velcro. You can store pads or tampons, along with, smaller items in your purse. Make any number of these DIY small purses with flap closure and keep them in your handbag, car, gym bag, or wherever you need them.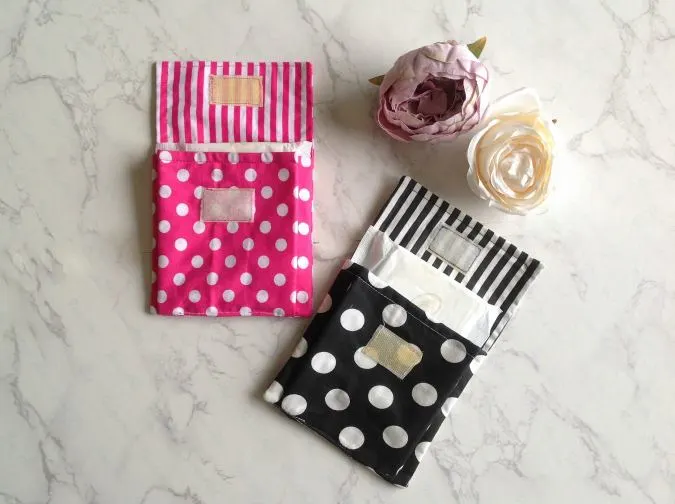 This small storage purse for sanitary pads is perfect for traveling as it will fit quite easily in your bag or backpack. It will also make wonderful gifts for your tween's period kit.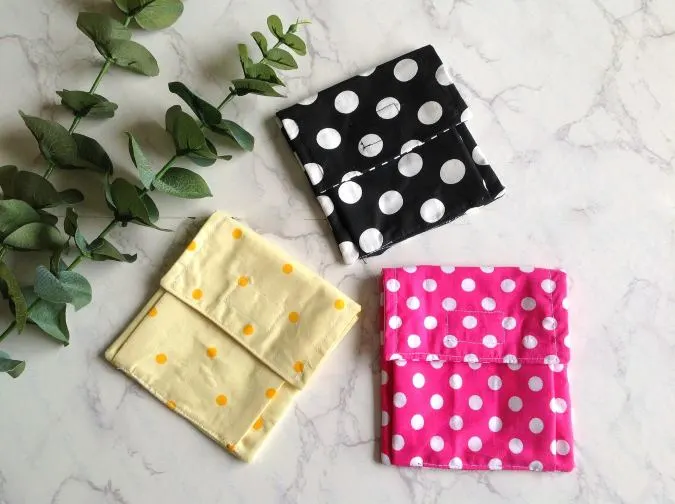 If being used as a sanitary pad holder, it will hold 3 regular-sized pads. The bag can be hand-washed. It is also the perfect size to use as a little work makeup or toiletries purse.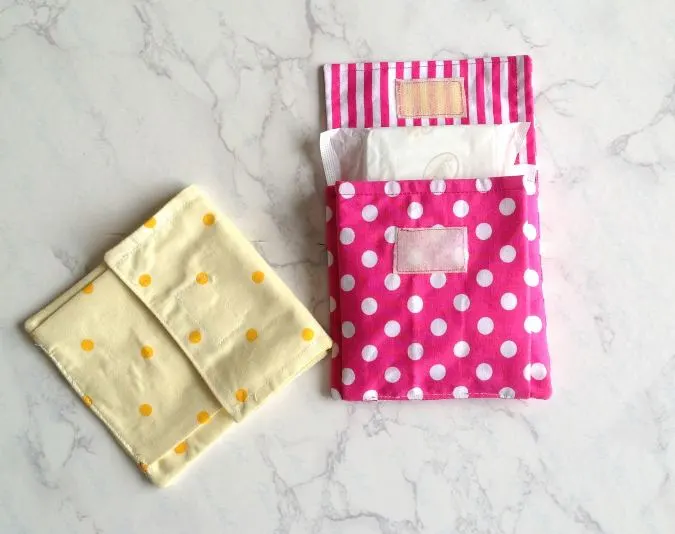 This sewing tutorial for a small sanitary pad pouch with step-by-step instructions and detailed photographs is so easy that any seamstress with a beginner skill level can try making them. This DIY sewing project does not require much fabric and it can be made from the leftovers in your fabric stash.
How to Make a Sanitary Pad Purse
Supplies Needed:
Medium-weight cotton fabric scraps for the sanitary pad purse outer, lining, and pocket ( here I have used fabrics in two different prints).
Medium-weight fusible interfacing- 1/4 yard.
A small piece of Velcro.
Sewing Notions.
Cut your pieces with the following measurements:
Sanitary pad purse outer and lining- 5.5" x 8.75"
Interfacing- Same measurements as above.
Pocket outer and lining- 7.5" x 5.5".
Pocket interfacing- same measurements as the above.
First, we make the pocket.
Next, we make 2 pleats on the pocket.
Pin it for later here,