Learn how to thread a bobbin the right way with this step by step tutorial. Great for a novice seamstress and also to improve the skills of an experienced seamstress.
So, why am I coming up with a tutorial on how to thread a bobbin? With the pandemic leaving many of us homebound, there are many people learning new hobbies or reviving their lost ones. I can see many novice seamstresses shying away from sewing just because they are overwhelmed by basic sewing skills like winding a bobbin or threading a needle.
In fact, many of us experienced sewists would also like to learn how to wind a bobbin the right way. Many a time we feel that a simple step like threading bobbin can be done by all. But there can be mistakes in bobbin winding that take a lot of our time and makes sewing a tough task.
In a properly wound bobbin, the thread is wrapped uniformly from the top to the bottom. If not done correctly, the thread in the bobbin could be wound unevenly and get bunched up in certain areas. These would make problems in the lower thread tension of your machine and the result is that you would end up with loopy or bunched up stitches!
If you would like to have a look at some beginner sewing projects, click on the picture below:
How to Thread a Bobbin the Right Way
Supplies Needed:
Sewing machine
Spool of Thread
Bobbin ( There are different types of bobbins suitable for different machines. You will have to refer to your sewing machine manual to find out the type of bobbin suited for your machine).
Thread Cutter.
The machine would stop automatically once the bobbin is full. Move the bobbin winder to the left to unlock, cut the thread, and pull up the bobbin.
Pin it for later here: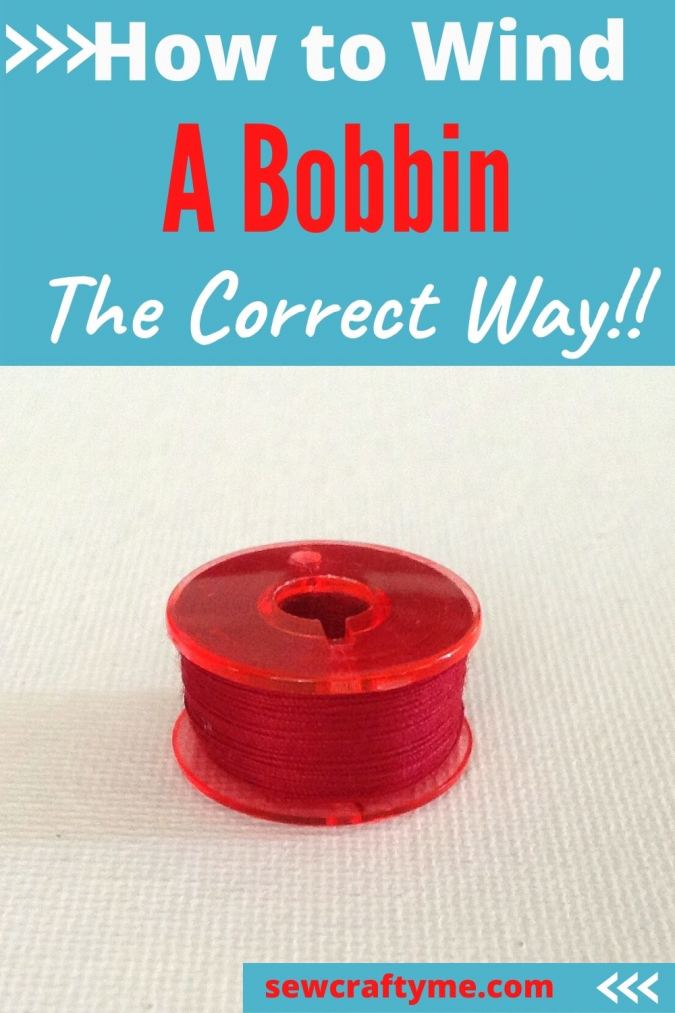 For more of my free patterns, click here.
For hundreds of free patterns and DIYs, visit allfreesewing.com.
Learning the correct technique on how to thread a bobbin can save you a lot of time and make sewing with your machine easy and fun.