Have a look at these cute little skirts. Would you like to learn how to sew them? Well, here I am with a tutorial on how to sew a skirt in just 15 minutes.
Though I am an advanced seamstress and I sew complicated things from home décor to baby and children's clothing, I am always on the lookout for simple sewing projects that can be made quickly. These kinds of projects give me instant gratification and I would be happy I designed something for my beginner-level readers!
This is the simplest skirt you will find on the internet. It is made from just one rectangular piece of fabric and a piece of elastic.
Pompoms and lace are optional. You can still make the skirt pretty if you sew it with pretty fabrics. I have given the measurements for 5 sizes. You may make them in any size you want. Just add 2.5- inches to the length of the skirt you would like and double the waist measurements to cut the rectangular fabric piece from which it is made. For the waist elastic, you can take it just 1 inch less than the waist.
If you would like to see all my baby patterns in one place, click on the picture below: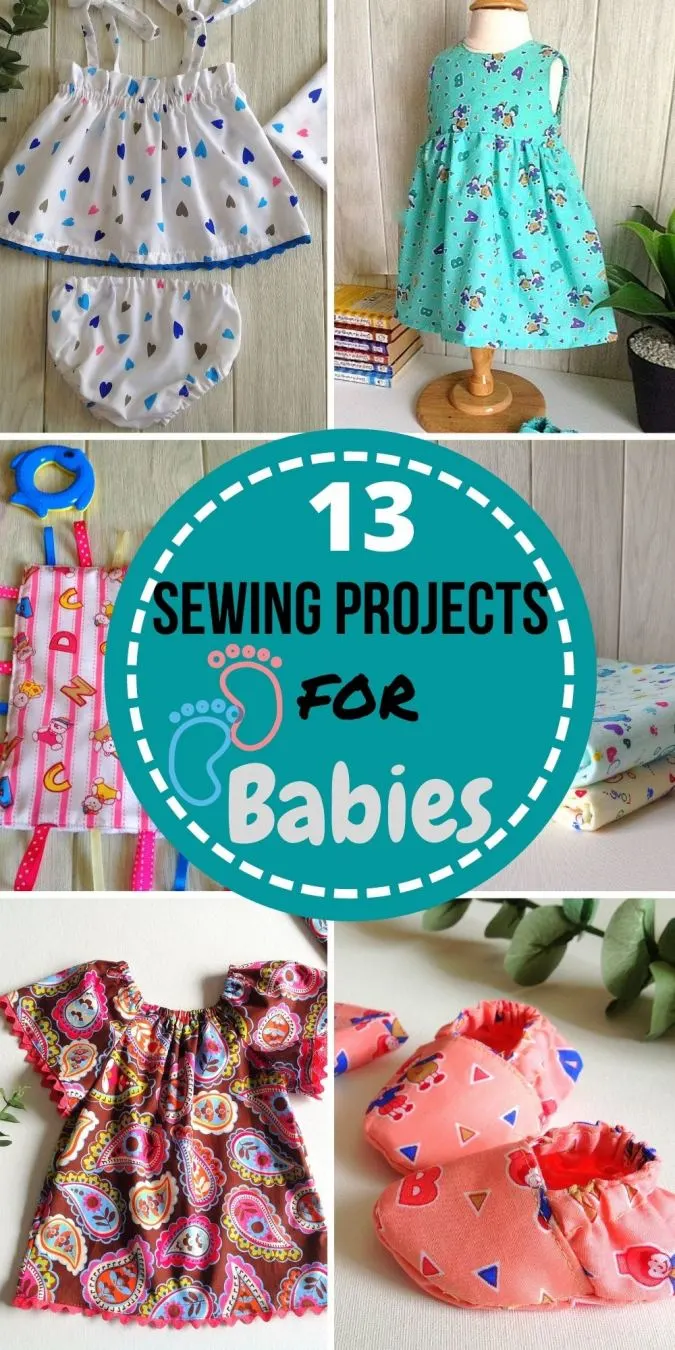 How to Sew a Skirt in Just 15 Minutes
Approximate Finished Lengths
Table-1
Pinch to zoom for mobile users.
Supplies Needed
Medium-weight cotton fabric for the skirt- refer table- 2 below.
¾- inch elastic for the waist- refer table-2 below.
Sewing Notions.
Cotton lace or pompom lace (optional)
Material Requirements
Table-2
Measurements:
Table-3
In the table below, "L" stands for the length "W" stands for the width of the fabric piece to be cut.
We start with the casing for the waist elastic.
Next, we press the hem.
Let's sew the side seam ( there is only one seam).
Next, fold back the lower hem along the crease and sew down the hem to finish.
For more of my free patterns, click here.
For hundreds of free patterns and DIYs, visit allfreesewing.com.
Pin it for later here,