Sew these fabric cutlery boxes to keep your cutleries neat and organized. This fabric bin can be used not only for your cutleries but you can store your sewing supplies, school supplies, and more.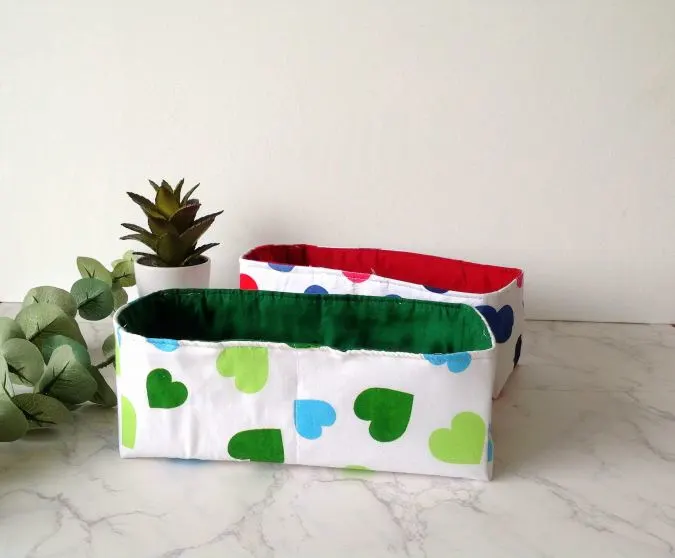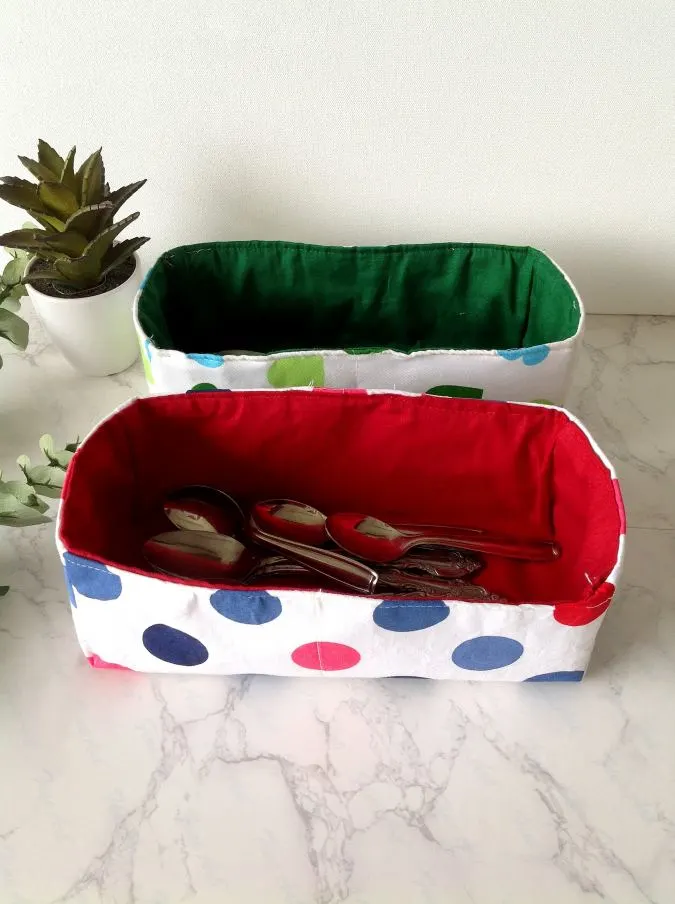 These baskets can be made in beautiful colors to match your home. Use two coordinating fabrics for the outer and lining to make cute and colorful fabric bins that can store your cutleries.
This fabric bin sewing pattern is not as hard as it looks. Its is made from just a few rectangular pieces and it is again one of the projects that a confident beginner can try.
I had so much fun sewing these baskets that I made four of them in a row. I used up some leftover fabric scraps with colorful designs and also some plaid fabric to make these fun fabric cutlery boxes!
Supplies Needed:
Medium-weight cotton fabric for the box outer- 1/4 yard
Medium-weight cotton fabric for the box lining- 1/4 yard
Heavy-weight fusible interfacing- 1/4 yard
Quilt batting to give structure to the box ( I used cotton batting that is 1/8" thick)- 1/4 yard.
Sewing Notions.
Gather your supplies.
You will need:
One piece measuring 18" x 12" from the box outer fabric
One piece with the above measurements from the lining fabric.
Two pieces with the same measurements from the interfacing.
Two pieces measuring 12″ x 3.75″ for the handle.
Also cut one piece, 22" x 16" from the batting.
Next, we need to give shape to the box.
Let's join the box outer and lining pieces together.