These bubble shorts for girls are cute, girly, and comfortable to wear. What if you could sew a pair yourself? This pattern makes it easy to create stylish bubble shorts for your little girl.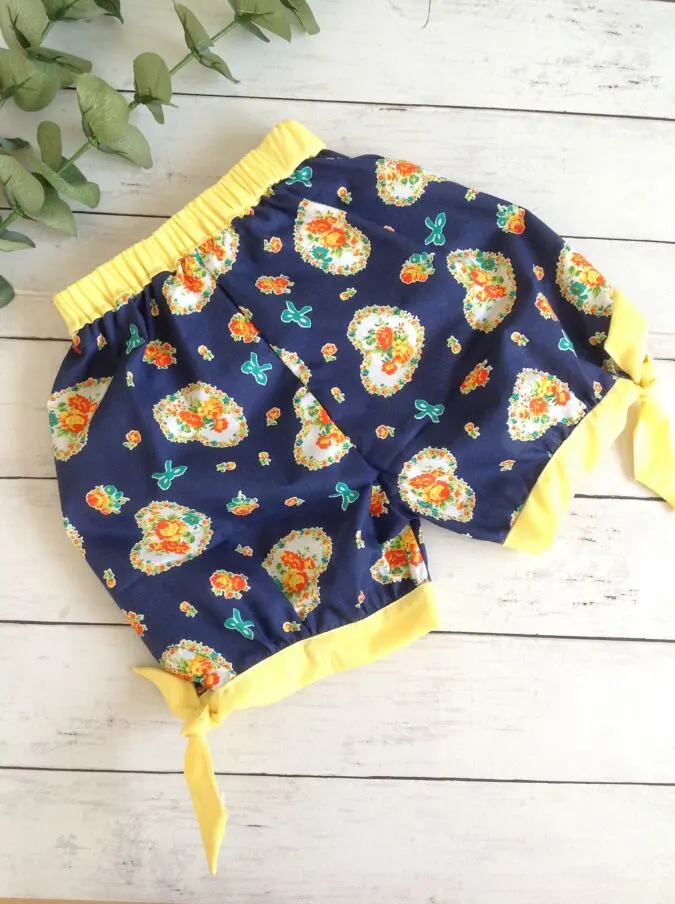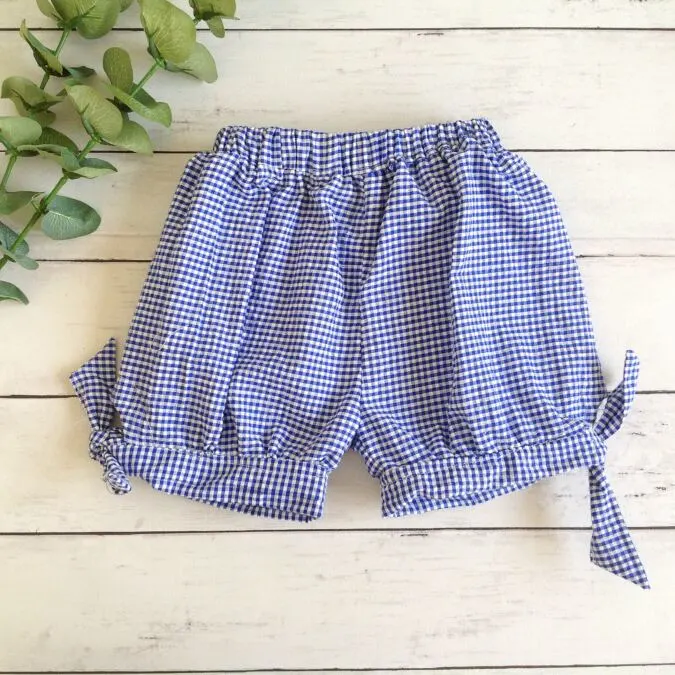 The pattern is designed with a contrasting waistband and hem ties, giving you plenty of options to mix and match fabrics. Plus, it's a great way to use up your fabric stash!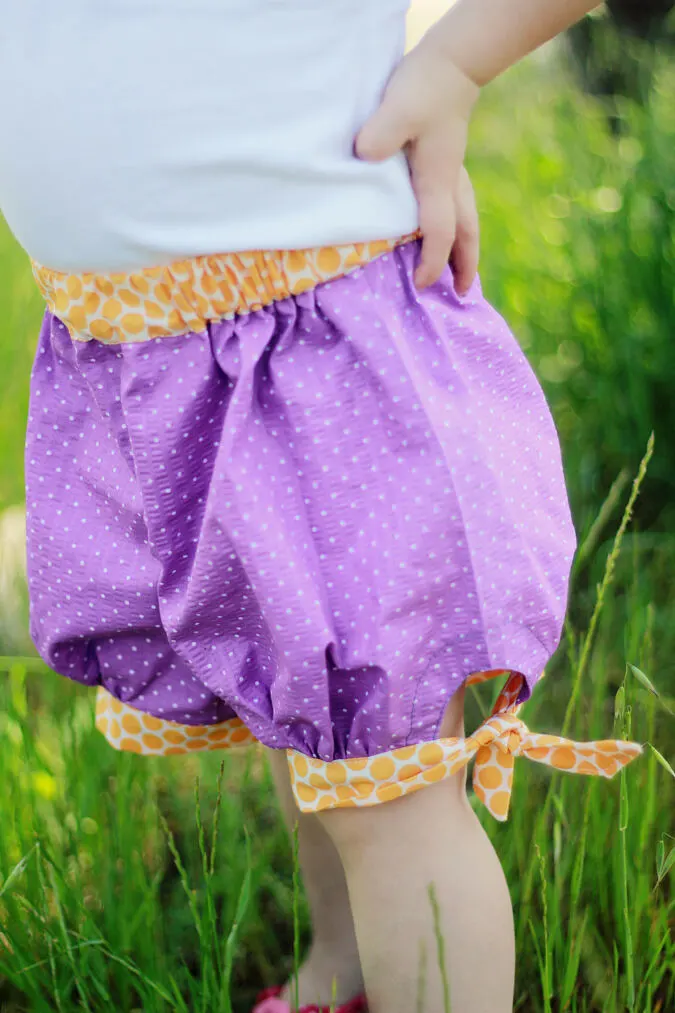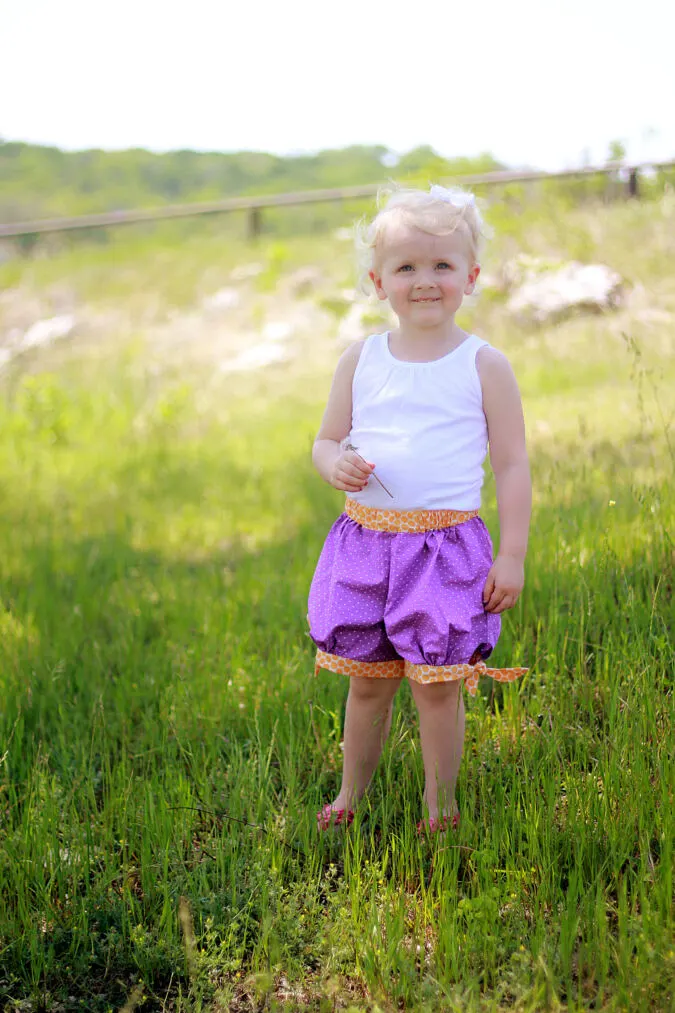 Despite its intricate appearance, the pattern is actually quite simple. You won't need to sew zippers, hooks, or flys, and the elastic waistband makes it easy to wear and sew.
Tie- Hem Shorts Sewing Pattern
If you would like to purchase the pattern as an ad- free PDF, purchase it for $3.99 here!
Materials Required
Shorts fabric- requirement specified in the table-2 below
Tie and waistband fabric- requirement specified in the table-2 below.
3/4 -inch elastic- requirement specified in table-1 below.
Pattern template. * Enter your e-mail address and click the subscribe button to download the template.
All the fabrics used here are of 44/ 45 inches width.
The fabrics shown here are only for illustration purposes and as such may vary from the original.
The seam allowance is 3/8-inch unless otherwise specified.
I suggest you read the entire pattern once before starting to get a general idea.
All seams are to be finished by zigzag or serger.
Finished Measurements:
Table-1
Fabric Requirements
Table-2
Measurements
Table-3
In the table "L" stands for the length and "W" stands for the width of the fabric.
Sewing
Let's first finish the hemline of the shorts.
We need to gather the hemline a little and also add a curved notch along the side of the shorts for the ties. We first do the notch.
Next, we finish the notch by facing.
Let's attach the facing to the hemline.
We need to gather the hemline on either side of the facing. Note: to sew a basting stitch, turn the upper thread tension of the machine to zero and the stitch length to the longest.
Table-4
Next, we do the tie along the hem.
.
Now we sew the two leg pieces together along the crotch area.
Next, we attach the waistband to the shorts.
Pin it for later here,