Learn how to make glittery sparkly Christmas ornaments easily with this DIY tutorial. Do away with the store-bought glitter balls, here is something you can customize according to your liking. You can make it in any color you want. You can even mix and match colors to get a colorful Glitter Ornament.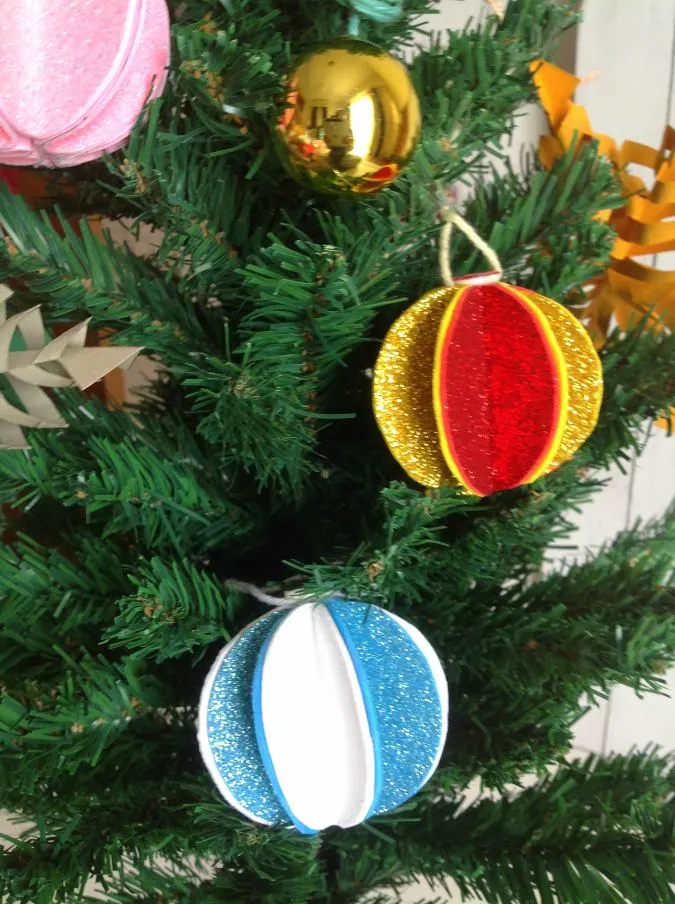 These glitter balls are so easy to make that after some practice, you can make a number of them in an hour. So come on, grab your supplies and let's get started with this fun DIY project.
Supplies Needed:
Glitter foam in the color of your choice.
Glue gun
A round lid of a container more or less than 2-inches in diameter.
Some yarn or string to hang the ornament.
Ornamental buttons or beads to glue the yarn onto (you will need just one for one ornament. Increase according to the number of ornaments you are making)
Next, we make the hangings.
Pin it for later here,