So, it's summer again and here I am back with a baby/ toddler pattern that is sure to be a treat for my readers who sew for their baby. Earlier I had released diaper covers and simple baby bloomers pattern and here I am with a little more stylish bloomers for your little munchkin, the baby flutter bloomers!
Last summer, I had noticed babies and toddlers wearing these high-waisted flutter bloomers with cute little tops and onesies and I had planned to release the pattern for this summer.
This baby flutter bloomers pattern is not as hard to sew as it looks. You can easily sew it if you have made my diaper cover pattern before.
You can make it plain or add a cute sash and tie it in a bow to accentuate the ruffle. The bloomers can match with peasant tops, crop tops, and the like. It can look lovely paired with solid colored onesies too!
If you would like to see all my baby patterns in one place, click on the picture below: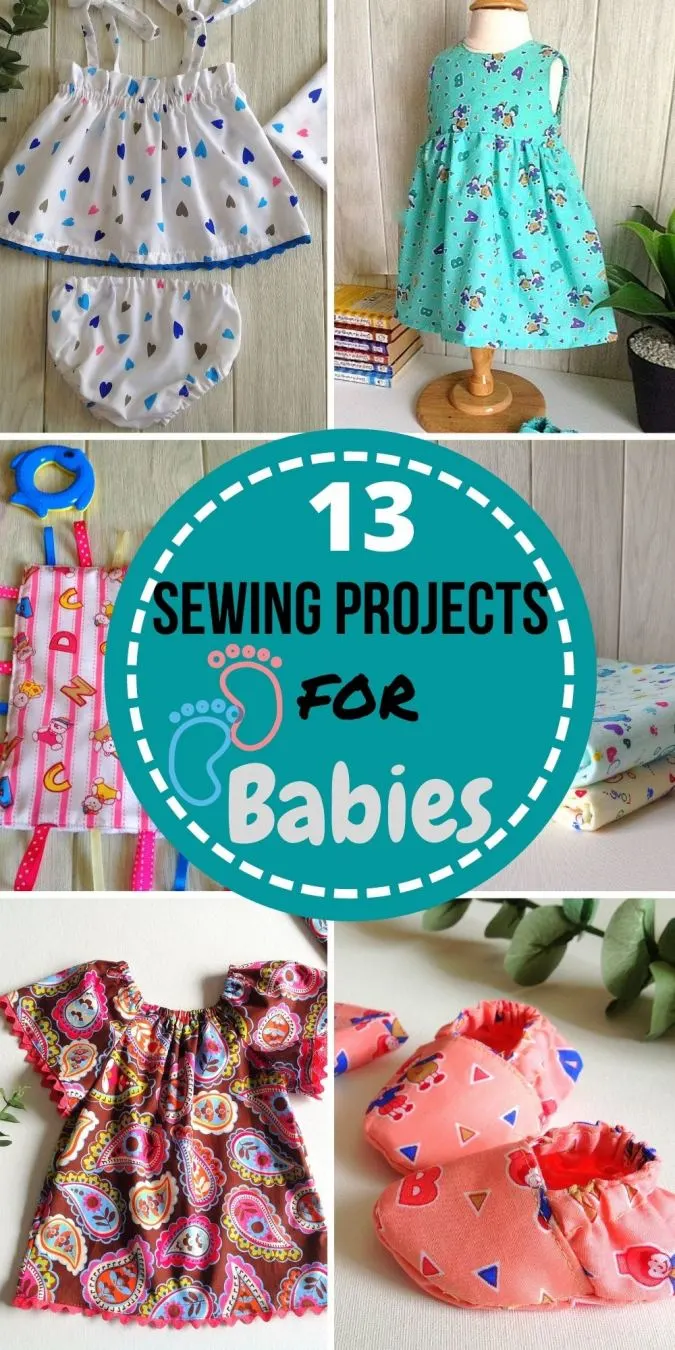 You can follow the written pattern below or purchase an ad-free PDF for just $ 3.99. Add to cart here.
Baby Flutter Bloomers Pattern
Materials Required
Medium-weight cotton fabric for the flutter bloomer requirement specified in the table-1 below.
Pattern template.
3/8-inch elastic- requirement specified in table-1 below.
¼-inch elastic- – requirement specified in the table-1 below.
Sewing Notions.
Flutter Bloomer Template. * Enter your e-mail address and click the subscribe button to start downloading the template automatically.
I suggest you read the entire pattern once before starting to get a general idea.
All the fabrics used here are of 44/45 inches in width.
The fabrics shown here are only for illustration purposes and as such may vary from the original.
All seam allowance is 3/8-inch unless otherwise specified.
Fabric requirements
Table-1
Pinch to zoom for mobile users.
Measurements
Table-2
In the table below, "L" stands for the length and "W" stands for the width of the fabric piece to be cut.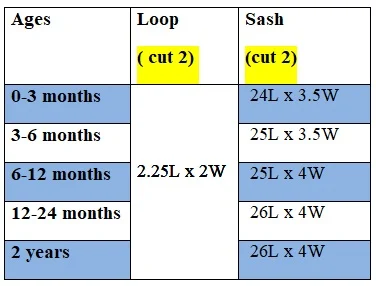 Now we need to sew the elastic casing for the leg hole.
Now let's insert the elastic through the casing in the leg holes.
Next, we do the casing for the waist elastic.
Next, let's do the loops to insert the sash.
Take the two fabric pieces for the loops, referring to the table-2 above.
We move on to the sash.
For more of my free patterns, click here.
For hundreds of free patterns and DIYs, visit allfreesewing.com.
Pin it for later here,