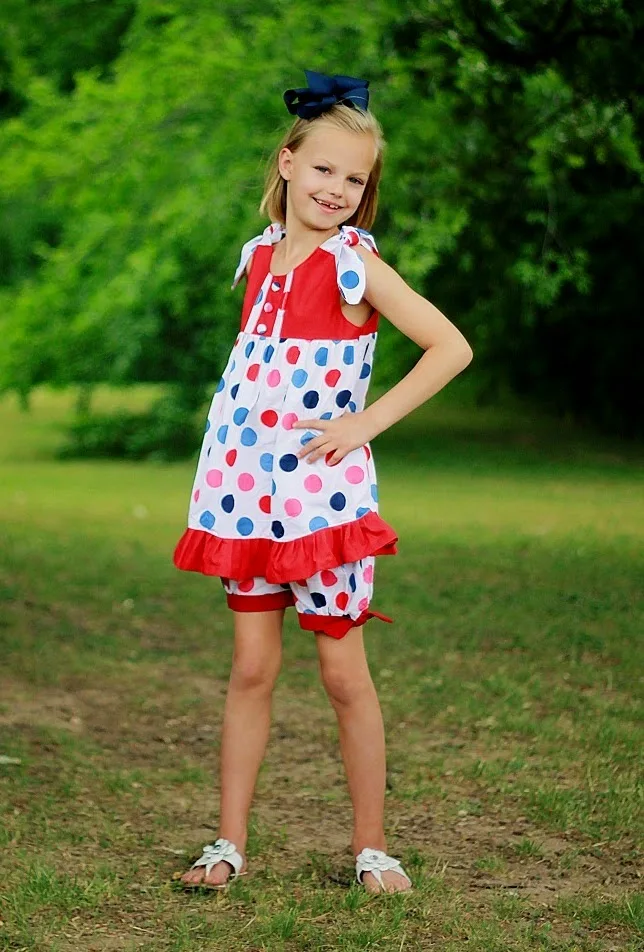 Sew these cute ruffly tops/dresses and let your little trendsetter invite all sorts of adoration. Sewn-in bright and sunny colors for Summer or teamed with an inner during winter, these dresses or tops are going to be a staple in your little one's wardrobe. Shoulder straps for easy on and off, dainty embellishments and design with a comfy fit are the features that make it extra darling.
*The pattern contains detailed step by step instructions for ages ranging from newborn to 6 years and can be used many times as your child grows.
* It is complete with a pictorial representation of the whole sewing process and is suitable for any beginner.
* This pattern includes printable pattern pieces for the bodice. All you will have to do is print and cut them out.
* The top/dress has shoulder ties for closure and is free from the hassles of zippers or buttons.
* The pattern contains detailed measurements to sew it as a dress or top.
Mia Ruffled Top/Dress ( Shorts sold separately)
$6.99