Are you one of those who keep their Christmas sewing for the last few days? Maybe you are somebody like me who likes everything handmade in your household but still doesn't have time to sew for yourself. Now here is something you can sew quickly for your home, the 15-minute cloth napkin!
This DIY cloth napkin is so easy to sew that you just need 15 minutes to whip it up! Just a few straight cuts, a few straight line stitches and you are done. Here I have used plaid fabrics to get the festive feel. You can sew the napkins in fabrics like linen and cotton and use any prints you like.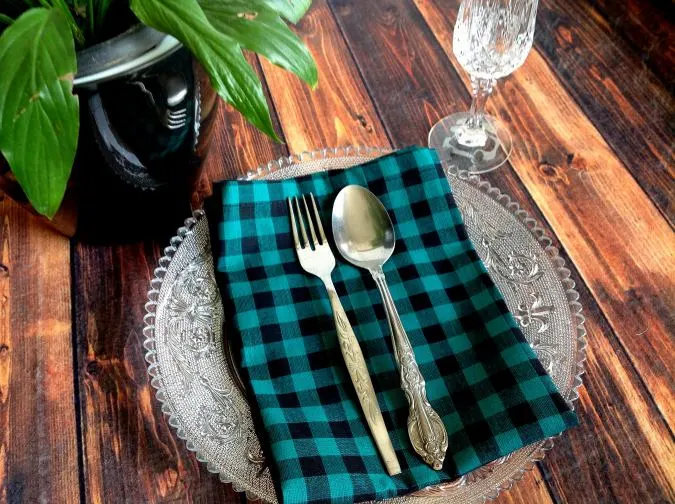 This 15-minute cloth napkin sewing project has mitered corners for a neater look and a store-bought feel. This sewing tutorial will teach you how to sew the mitered corners easily even if you are a beginner seamstress.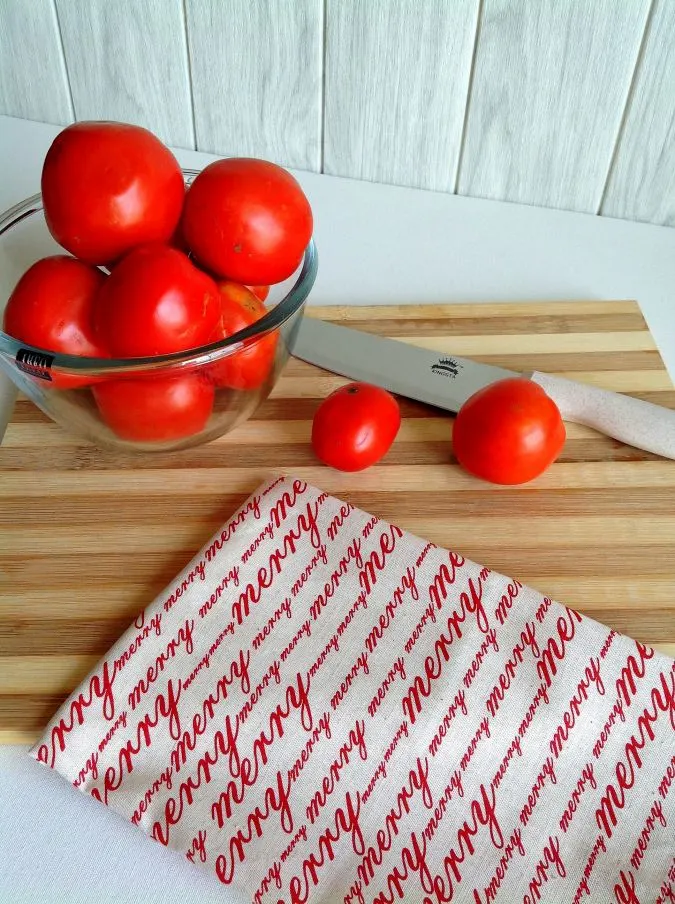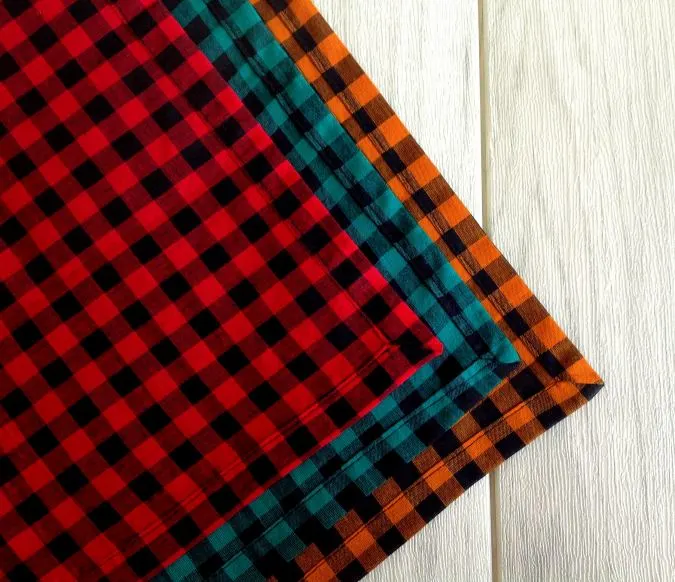 15 Minute Cloth Napkin
Supplies Needed:
Medium- weight cotton fabric in a desired color and print- 1 & 1/2 yard for 6 napkins.
Erasable fabric marking pen.
Sewing Notions.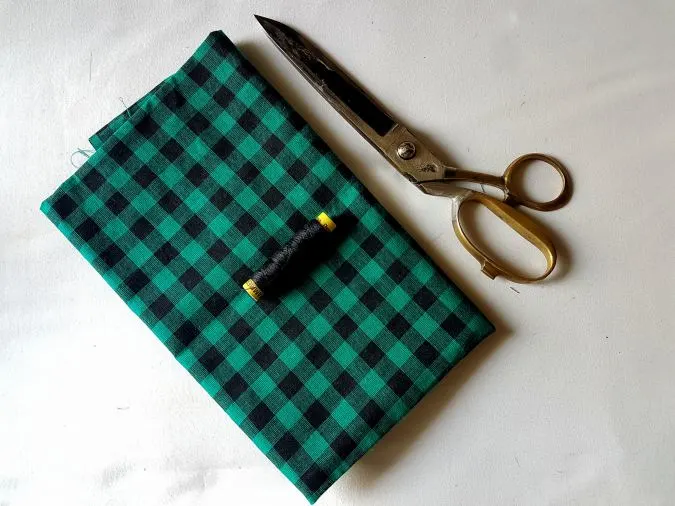 Gather your supplies.
Cut your fabric into squares of 18" x 18" dimensions. This will give you a finished napkin of 16′ x 16″.
Fold one of the edges towards the wrong side by ½-inch and press.
Repeat on all the other sides.
Measure 1-inch to either sides from the corners and mark. Join the marks by a straight line (keep the folds along the edges intact while marking).
Fold the corner with the right sides together and aligning the marks along the edges. Pin the corner to hold the fold in place.
Sew along the marked line, making sure to reinforce at the start and finish.
Trim the seam, leaving a seam allowance of a ¼- inch. Repeat the steps on the other three corners.
Invert the corners to the right side. You will notice that the corners are mitered and the edges have a second fold.
Poke the corners out, taking care not to tear them.
Press the second folds along the four edges to make it neat and crisp.
Sew along the edge of the folds to secure.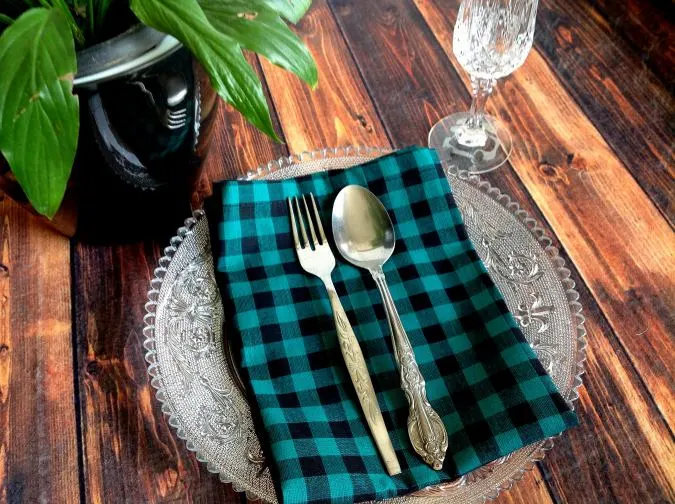 Our cloth napkin is done!
To view more of my free patterns, click here.
To get more free patterns, visit allfreesewing.com
Pin it for later here,