Learn how to sew a plastic bag holder in minutes with this easy sewing pattern. The pattern is designed with elastic for the upper and lower closure to make it easier for use. You can mix and match different fabrics to make beautiful plastic bag dispensers for yourself or as handmade gifts.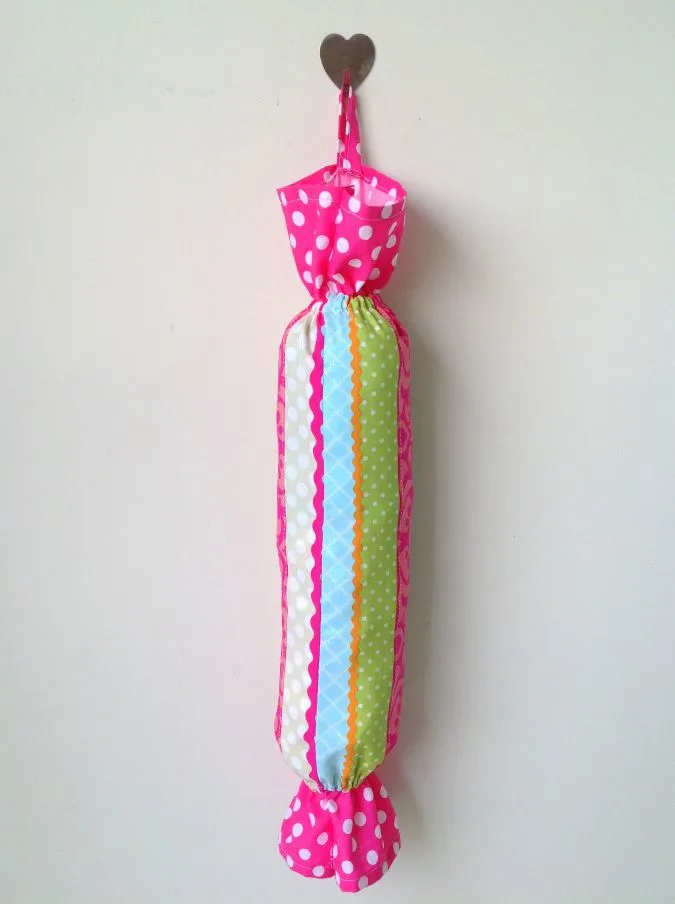 So what is it that looks like an elongated toffee? It is a plastic bag holder that you will love sewing.
There are tones of pinteresty patterns that are quick to sew. But this one is different; useful and ornamental. You can make it in matching colors with your kitchen towels and potholders to make a great-looking kitchen.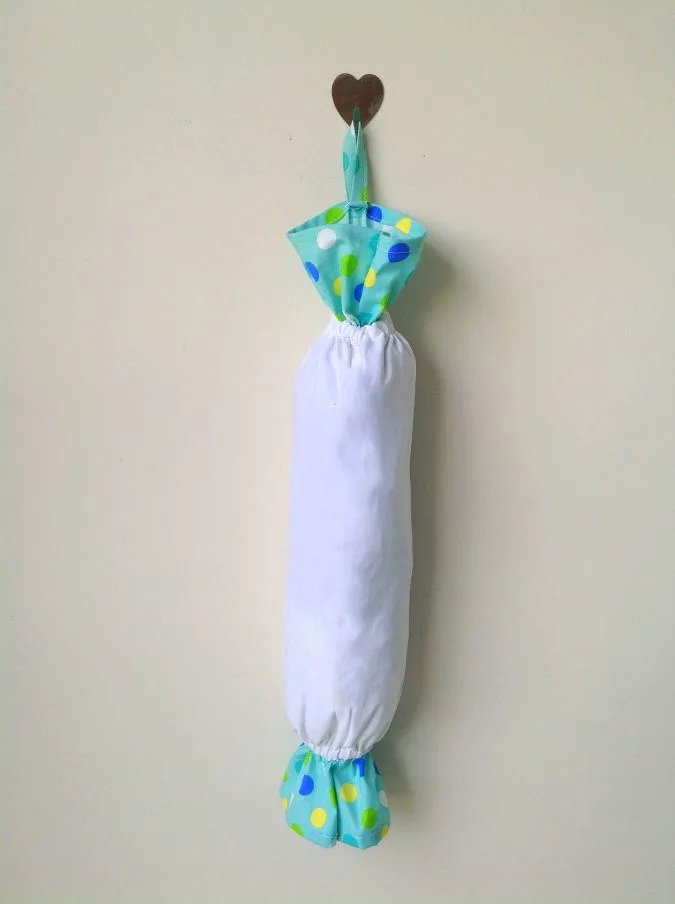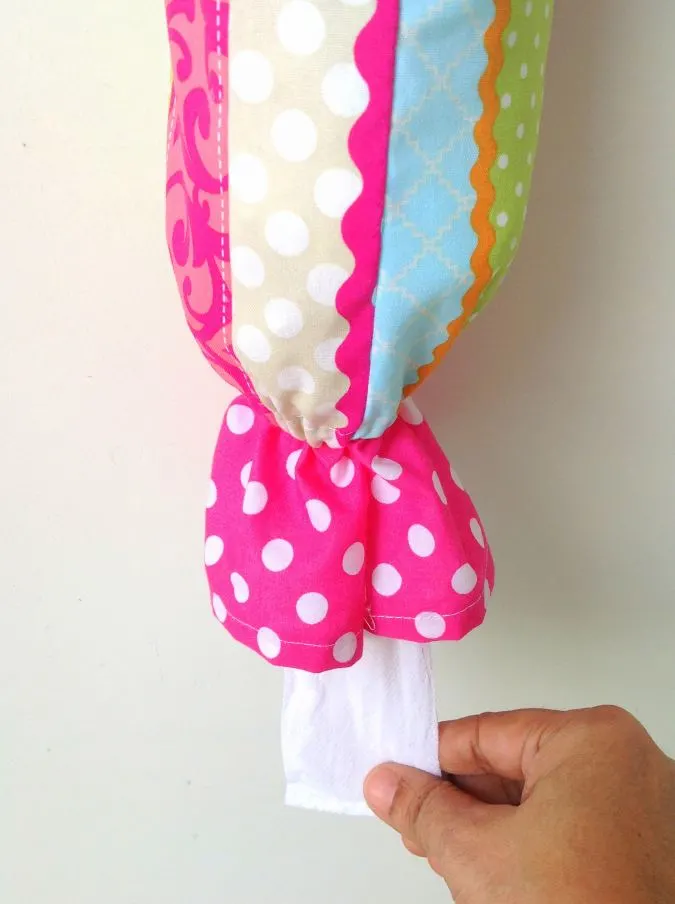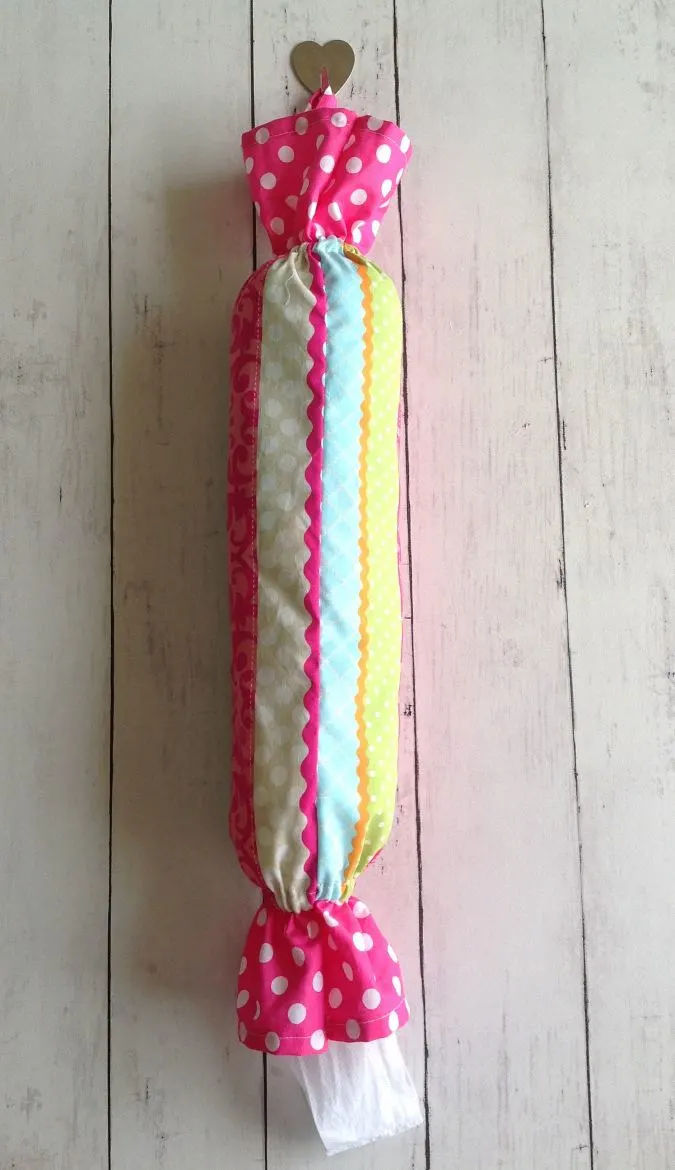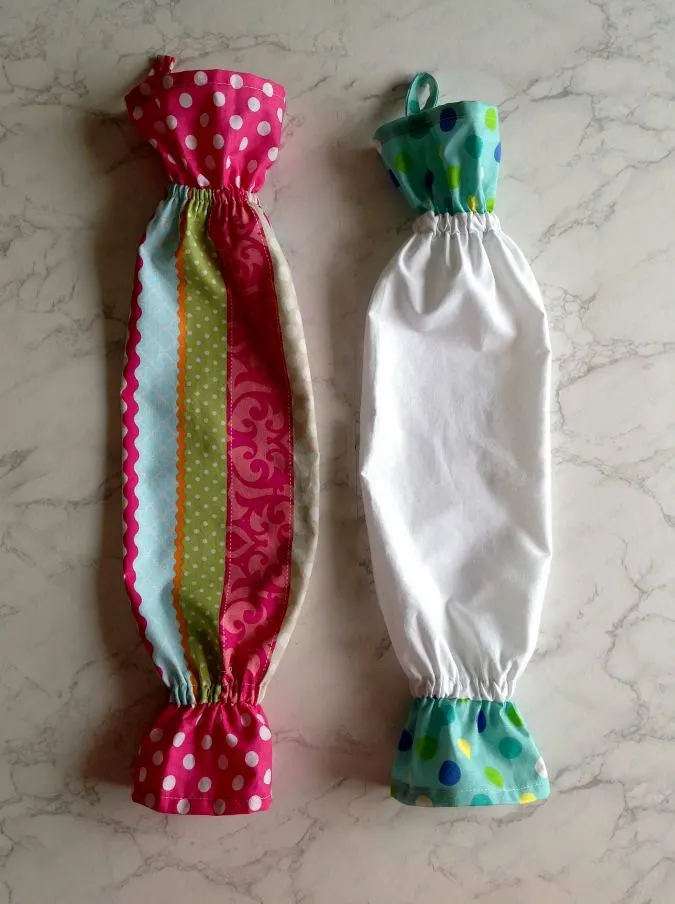 This sewing project for a plastic bag holder is so easy that once your fabric pieces are cut, you can make it in almost 10 minutes. This is again one of the patterns that I recommend beginner seamstresses to try.
If you like to see more things to sew for your home, click on the picture below:
10 Minute Plastic Bag Holder Pattern
Cutting Dimensions:
Main plastic bag holder piece- 14" wide x 17" long.
Panels along the top and bottom of the plastic bag holder- 5" wide x 14" long.
Loop- 1.5" wide x 5" long.
1/4- inch elastic- 6" (cut 2).
Next, we make the loop for hanging the holder.
Next, we insert the elastic.
Pin it for later here,