I'm back once more with a delightful and stylish romper sewing pattern that's incredibly easy to create. This time, the pattern is tailored for girls, ranging from 12 months to 6 years old. Say hello to the adorable Florence bubble romper!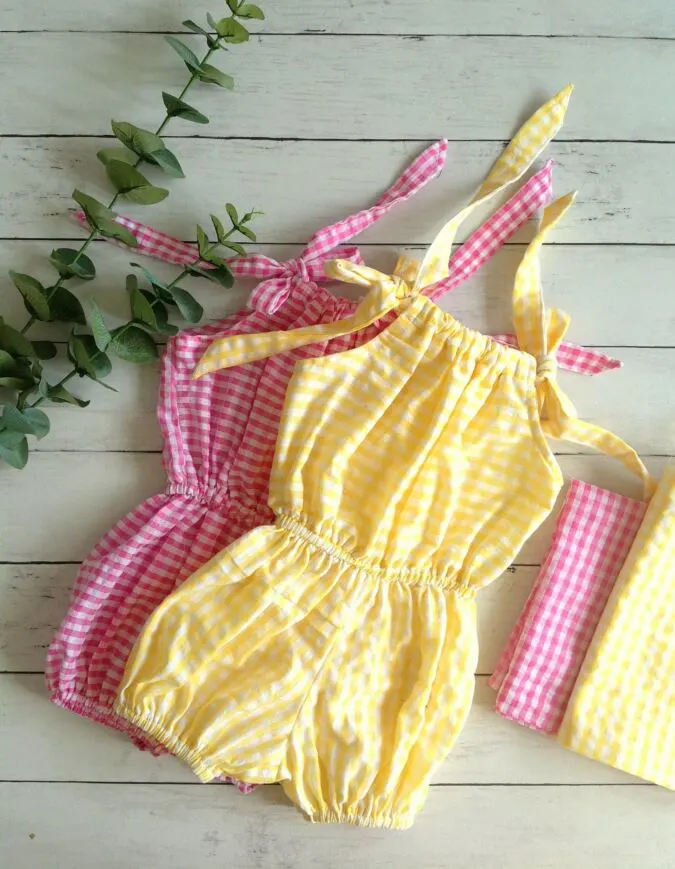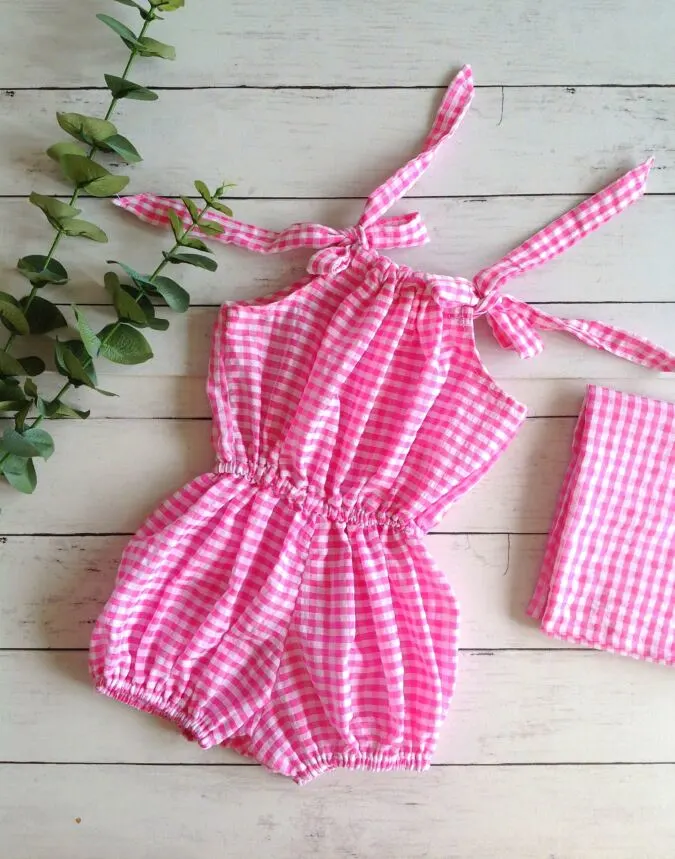 Designed with a charming gathered neckline and puffy bubble bloomers, this romper is sure to make any little girl look absolutely adorable. The best part is, it's forgiving, making it perfect for beginners, as it cleverly conceals any imperfections in your sewing.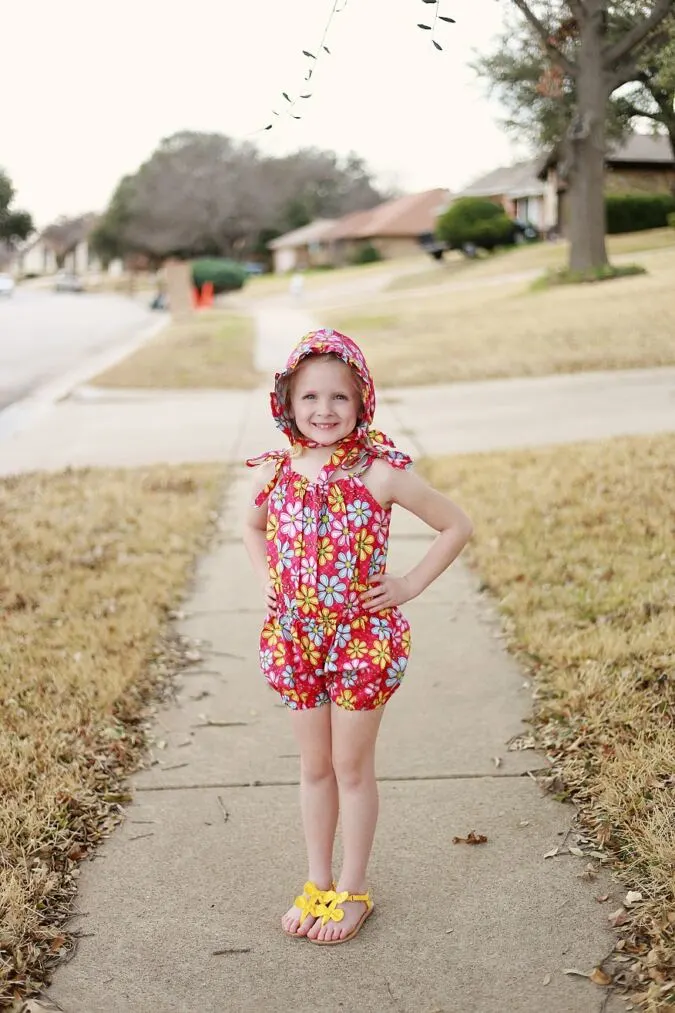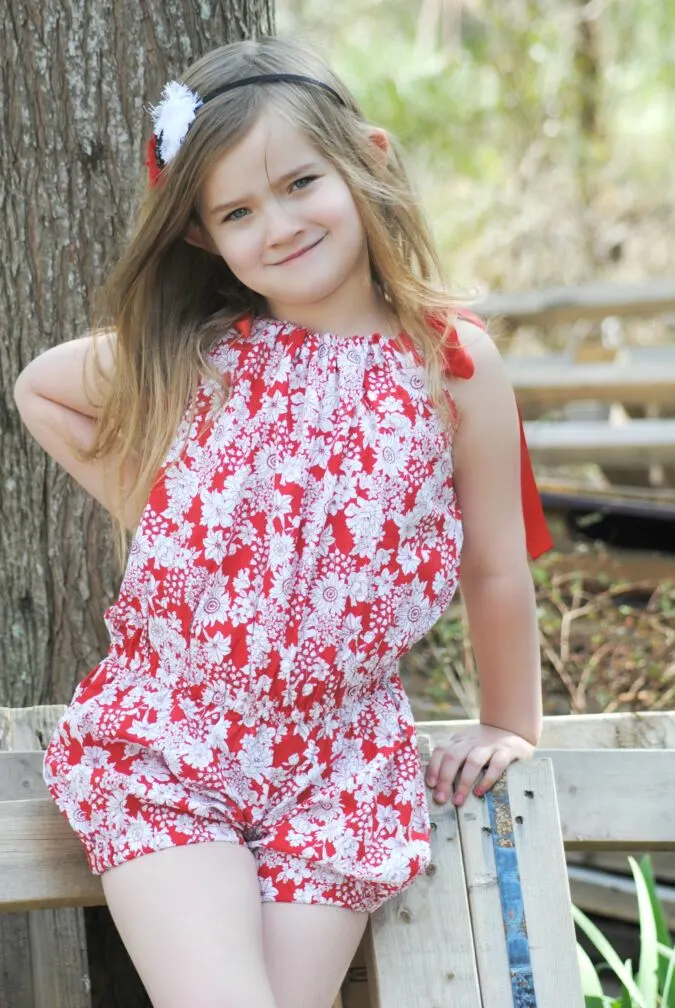 If you've previously tried my pillowcase dress sewing pattern, you're in luck! The finishing touches for the necklines and armholes are just as simple and hassle-free as before. Get ready to create a wonderful romper that will make any little one look even more precious! And the best part? The pattern is completely free!
If you would like to have a look at an easy bare-back sundress design for girls, click on the picture below: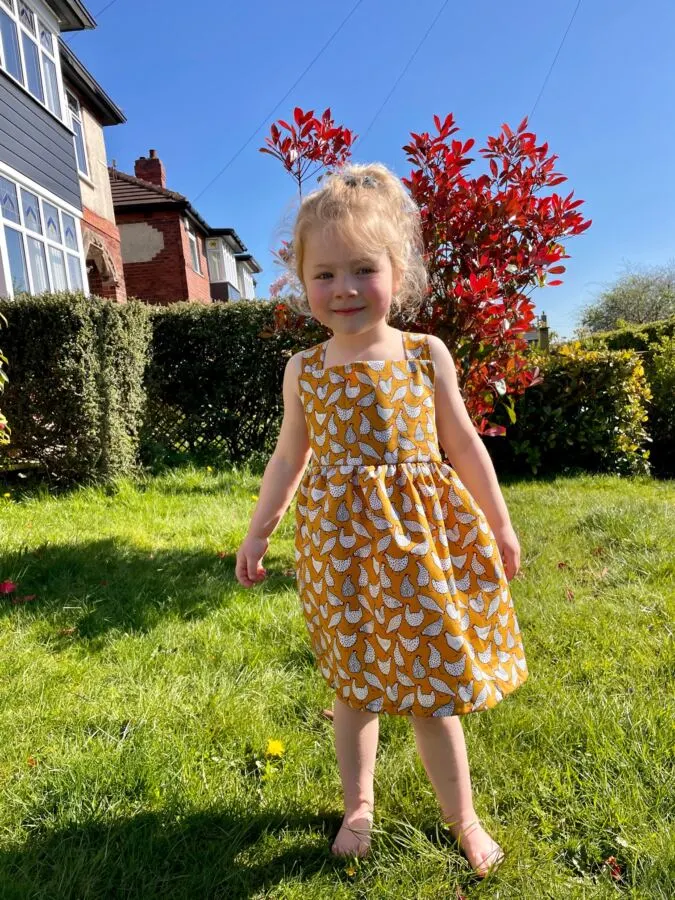 or if you would like to have a look at the easy asymmetrical dress pattern, click on the picture below:
Free Bubble Romper Pattern for Girls
You can follow the written pattern below or purchase an Ad-free PDF for just $3.99, Add to Cart here.The pattern for sizes 2 to 6 years will be e-mailed to you within 24 hour of payment.
Materials Needed
1) Cotton fabric in any desired color or print for the romper- requirement specified in the table-1 below.
2) 3/8-inch elastic- requirement specified in the table below.
3) Single fold bias tape (optional) – 40 inches.
4) Pattern Template. **Enter your e-mail address and click on the subscribe button in the blue box below to start downloading the template automatically.
All the fabrics used here are of 44/ 45 inches width.
The fabrics shown here are only for illustration purposes and as such may vary from the original.
The seam allowance is ½-inch unless otherwise specified.
I suggest you read the entire pattern once before starting to get a general idea.
All seams are to be finished by zigzag or serger.
Fabric Requirements
Table-1
Measurements
Table-2
Refer table-2 to get the measurements for the top part of the romper and cut the top pieces with the required dimensions. Mark the top and side edges to avoid messing up.
Let's finish the armholes (you can either use the readymade ones or make your own bias tape by referring to the tutorial here.
Repeat the same with the other armholes.
Our top is almost done, let's move on to the romper shorts.
Now we need to attach the top of the romper to the shorts.
Let's attach the top to the shorts.
Let's do the lower hem of the shorts.
Now we can insert the elastic through the hem of the shorts.
Let's do the neck- tie.
Pin it for later here,