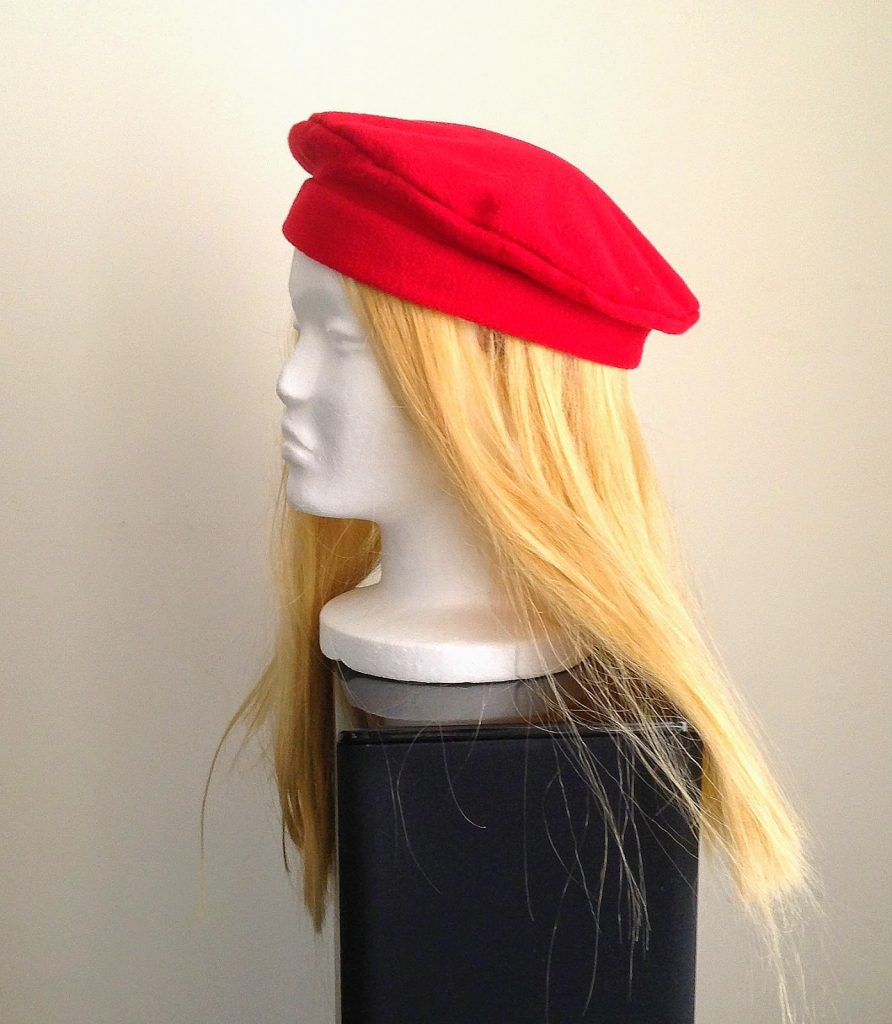 Wear this classic beret and bring out the vintage feel in your coat or any other outfit! Wear it towards one side for style or at the center of your head to keep it warm during the cold winter months! Given the templates and instructions, these berets are easy and quick to sew . Choose bright colored fleece to add some fun and flare to a dull winter day! The pattern also provides instructions to sew a cute bow which can be omitted if you wish to make a plain beret.
*The hat worn by the kid above looks loose because the hat was meant for an older model.
* The pattern has templates for the hat body from newborn to adult woman sizes.
* The hat looks best with my jacket pattern found here:  http://blissfulsewing.blogspot.com/2014/09/girls-jacket-sewing-pattern-sewing.html#.VDzoGxbnWbY
Payment can be made securely through PayPal. Once the payment is made, pattern will be emailed to you in 24 hours. If you have any questions or fail to receive the patterns please use the 'Contact Me' form in my blog. Please do not resell the pattern itself or pass it onto others. You are free to sell the finished items made from my patterns. All my patterns are protected by copyright.
                                Beret  Sewing Pattern                                              
   $ 4.99